Magnum provides custom ergonomic lift assists to improve operator safety, quality and productivity.  End effectors are custom designed to suit each product and associated assembly tooling and dunnage.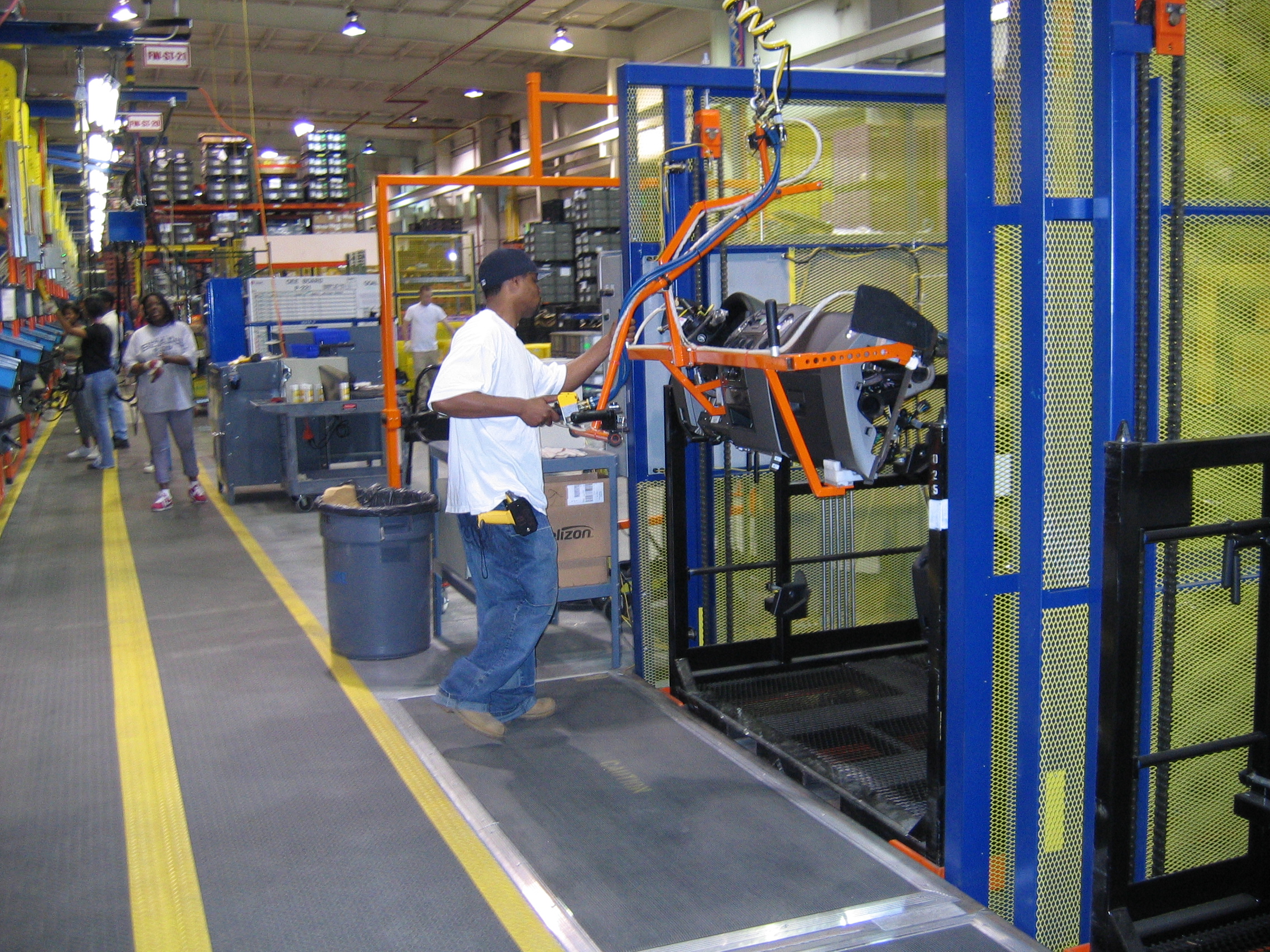 Depending on the application, lift assists can range from a simple hook matched with a hoist all the way to a power assisted, multi-clamp, multi-angle, error proofed end effector matched with a tractor drive crane system.  Some applications require the use of vacuum or magnetic lift assists.
Lift assists improve worker safety and reduce fatigue by taking the weight of the load and by handling awkward and oversized product.  This enables the worker to focus on accurate placement of the product, which improves quality and productivity.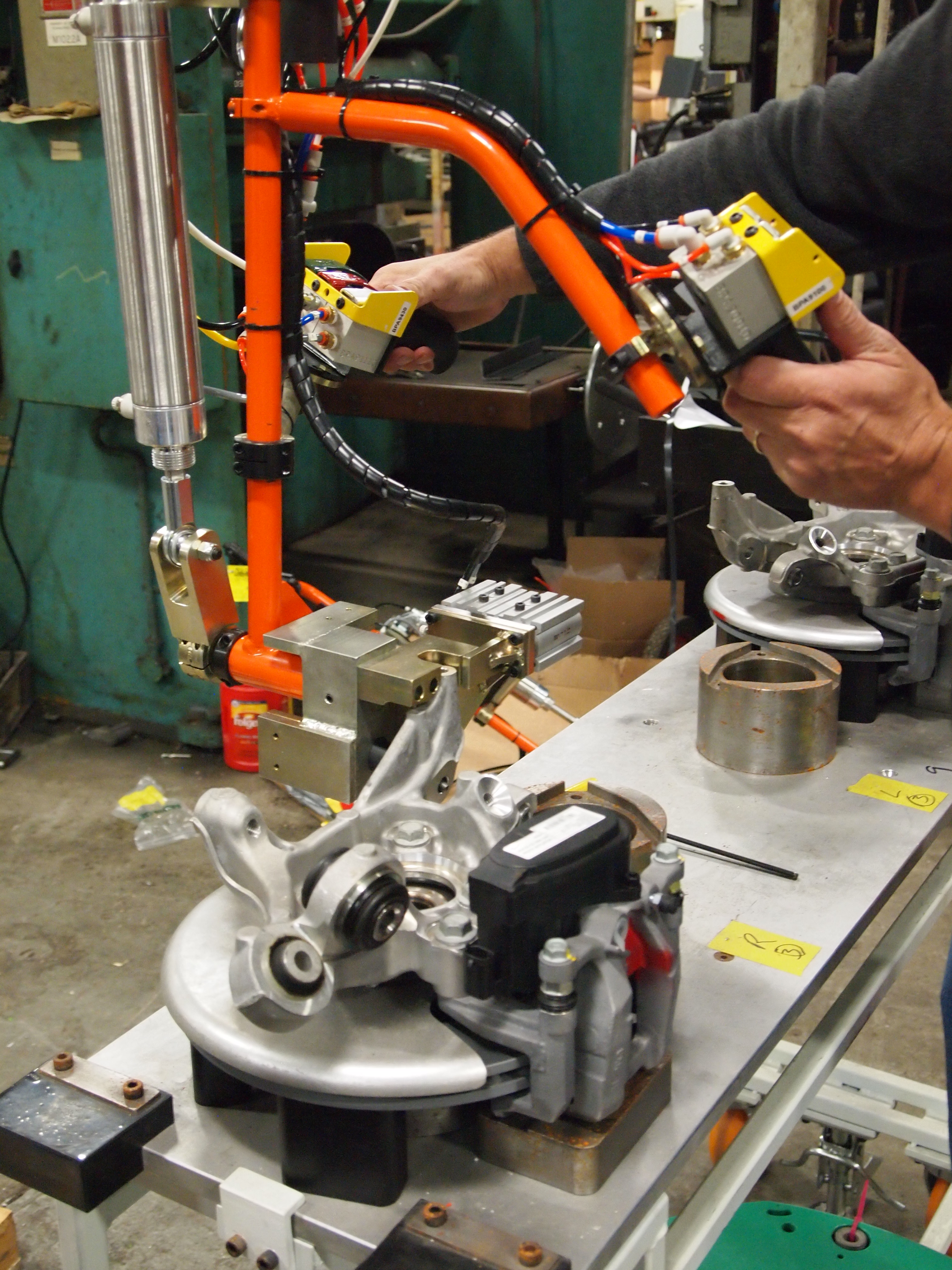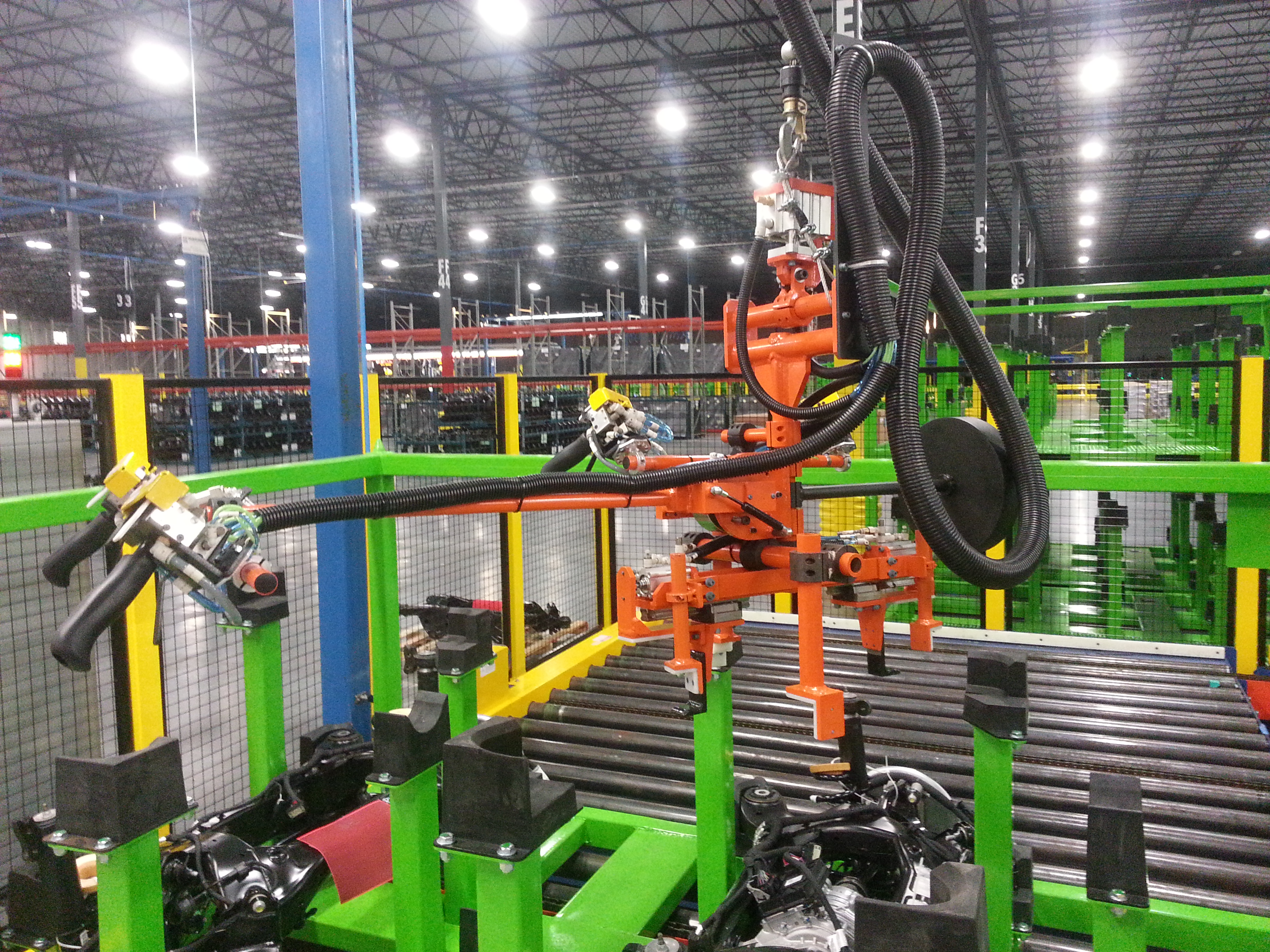 Lift assists are used extensively in the automotive industry, as most car parts and assemblies are too heavy to lift manually.  Some other common industries that use lift assists are aerospace, manufacturing, metal production, packaging and pulp and paper.