Enclosed track cranes are simple and effective ergonomic systems designed to increase productivity, quality and improve worker safety.   Bridges travel along a set of runways, which are commonly supported by a gantry style structure.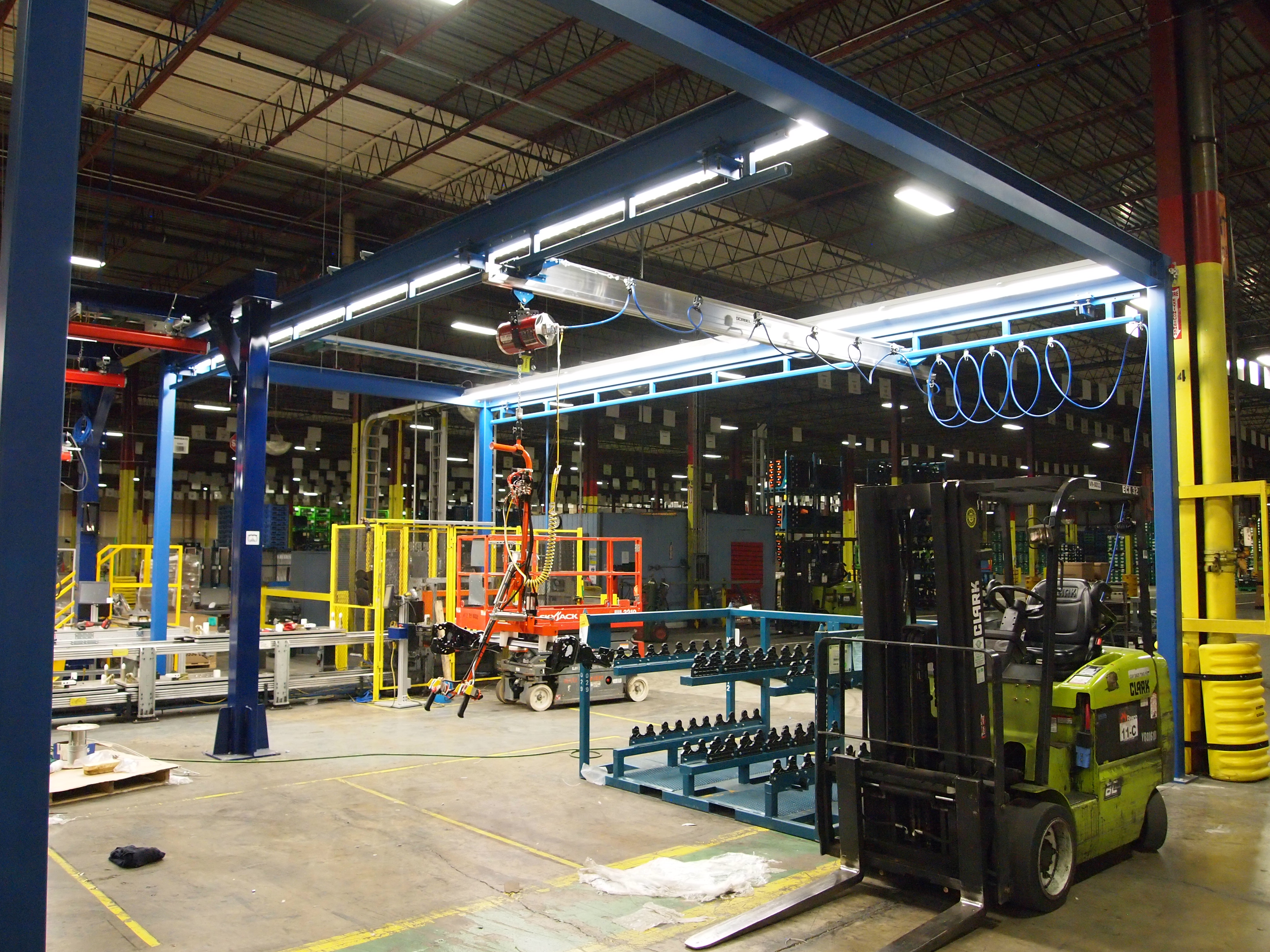 Enclosed track cranes are easy to install, as stand-alone systems on the floor, or hung from the ceiling.  Standard factory floors are usually adequate to support most floor mounted cranes.
Cranes can span up to 30 ft. and have lift capacities between 150 and 4,000 lbs.
Multiple track profiles provide a selection of spans and load capabilities.
Smooth rolling surfaces, synthetic wheels and quality roller bearings provide a quiet and low effort operation.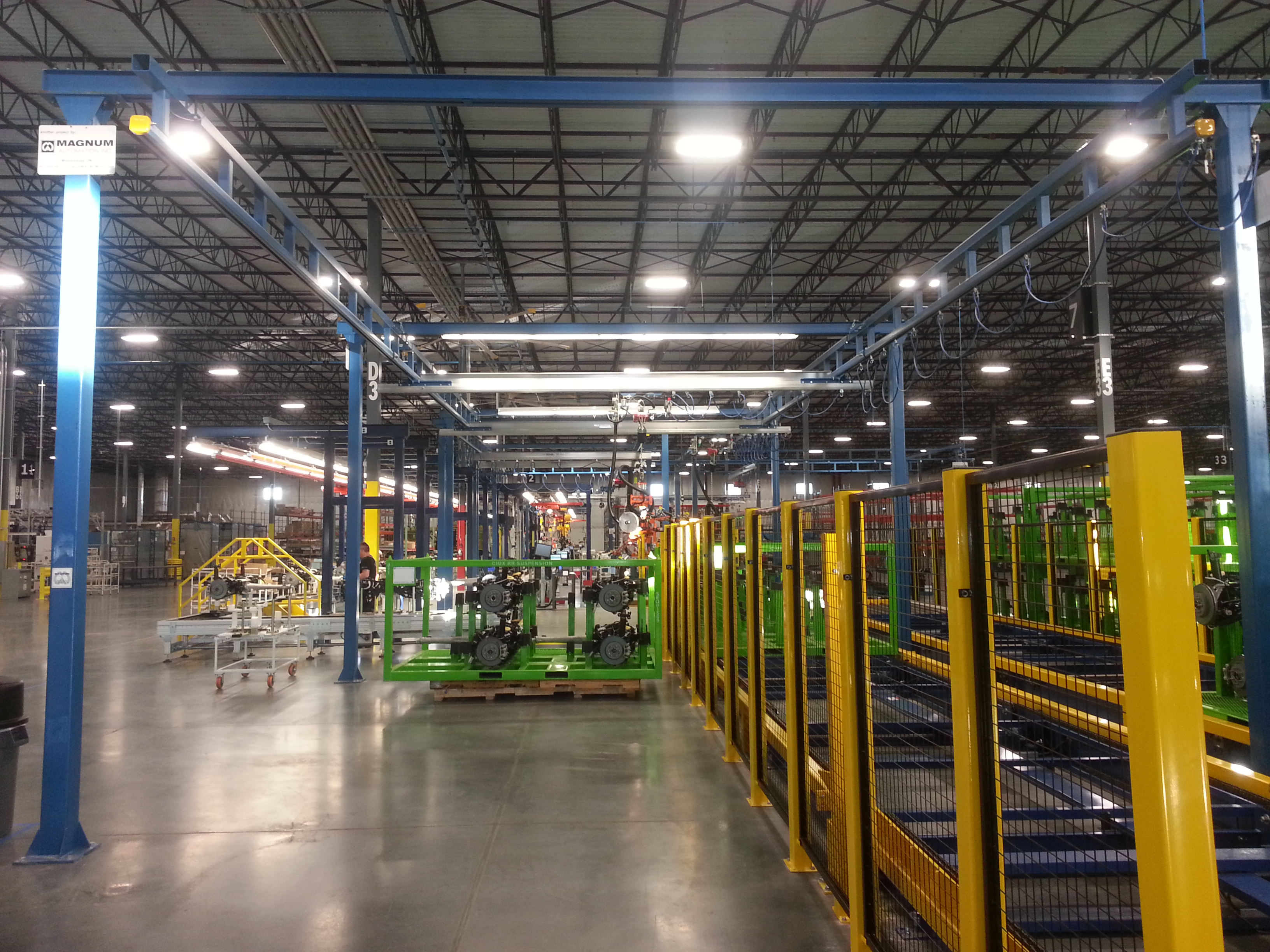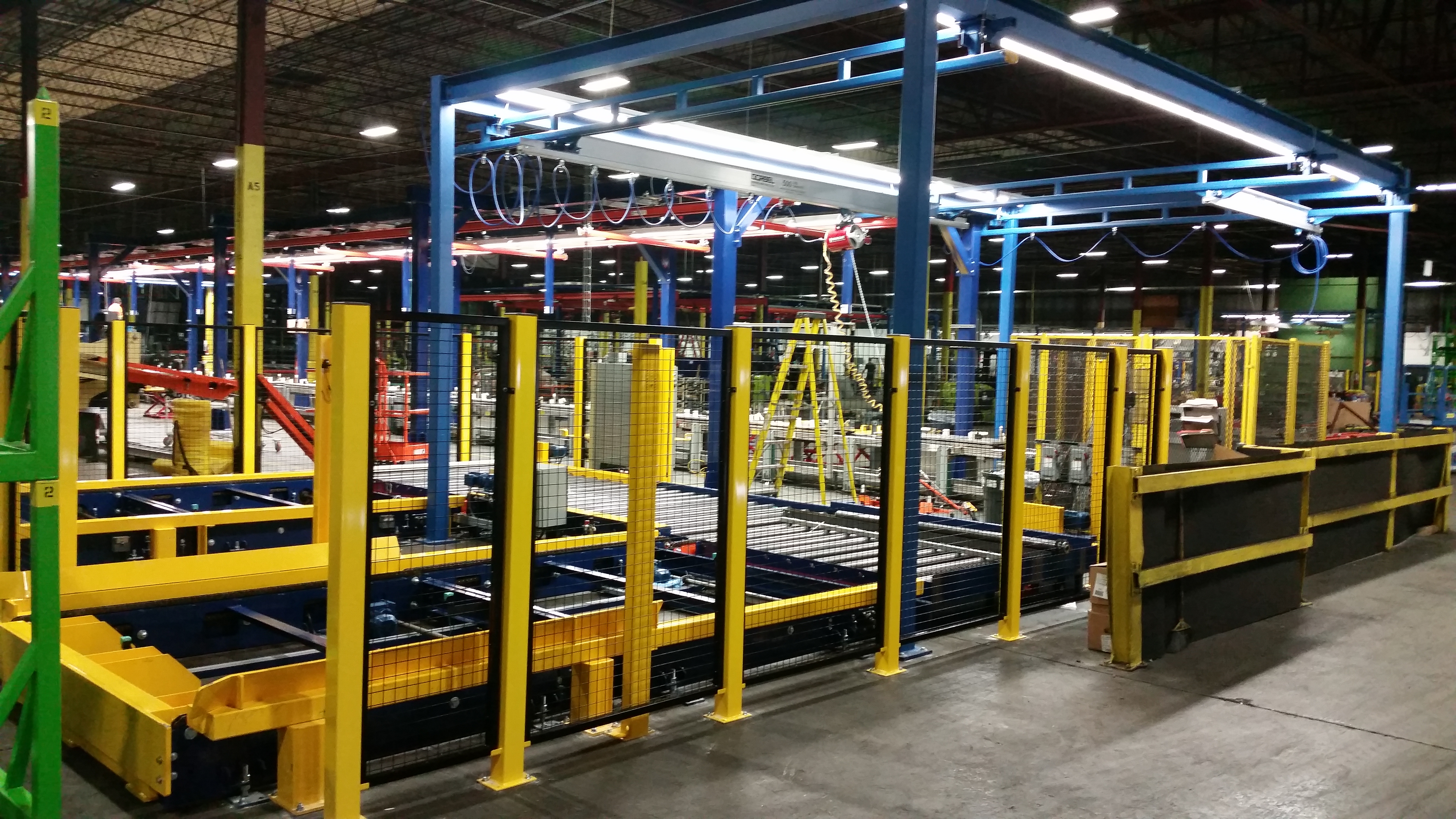 Enclosed track cranes are used in many industries where lifting heavy objects poses a safety risk to workers.