Jib cranes are ergonomic systems having a horizontal enclosed track or open beam member, which supports a movable hoist.  They are fixed to the floor with a single mast or mounted to a wall.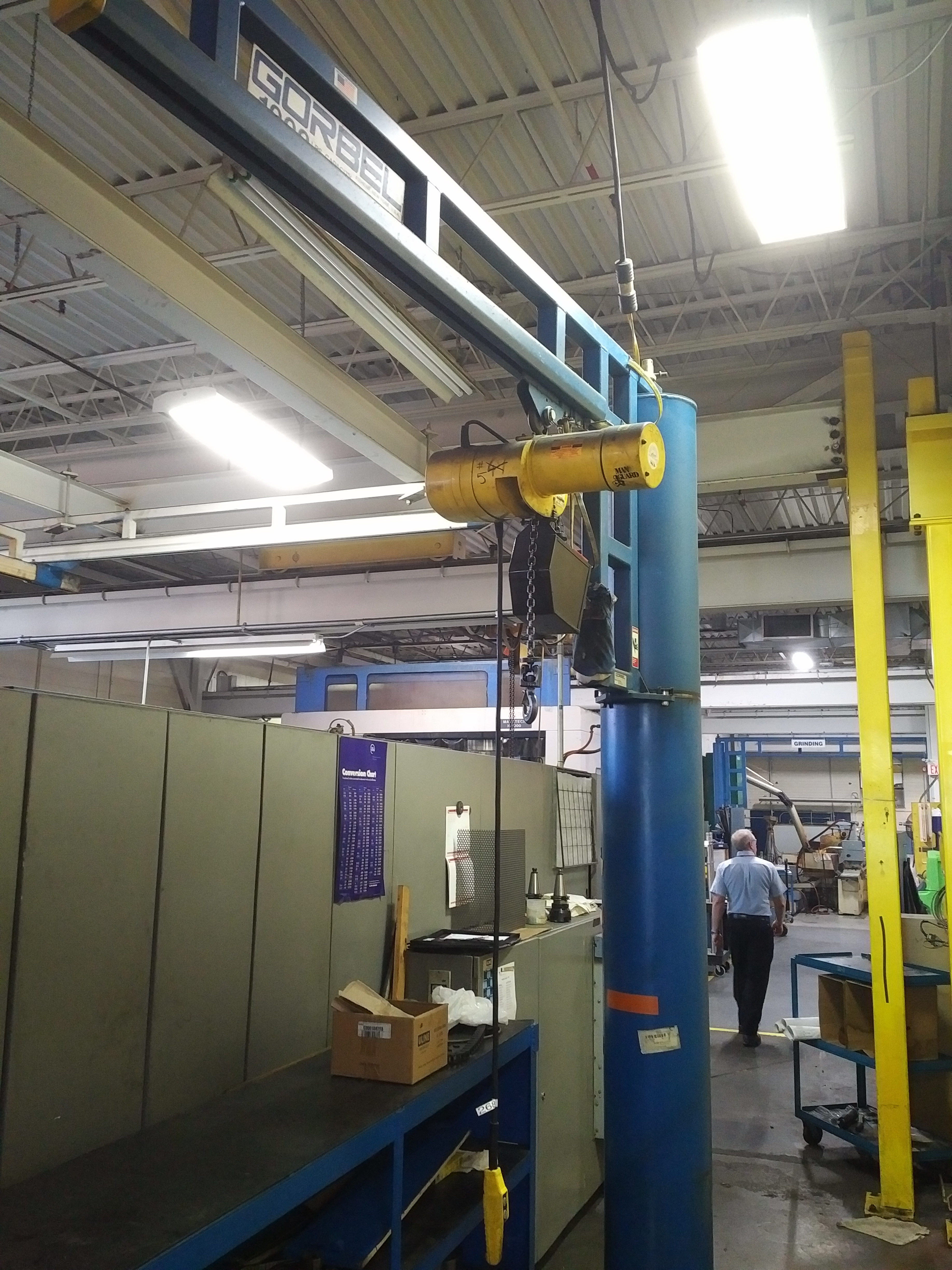 Jib cranes have a 360° circular coverage centered about the support mast.
Standard spans are up to 20′, with capacities up to 10,000 lbs.
Jib Cranes have a small footprint as they are supported from a single mast (or none if they are wall mounted).  They can be staggered and placed below larger bridge cranes, or each other, to access workstations with multiple cranes.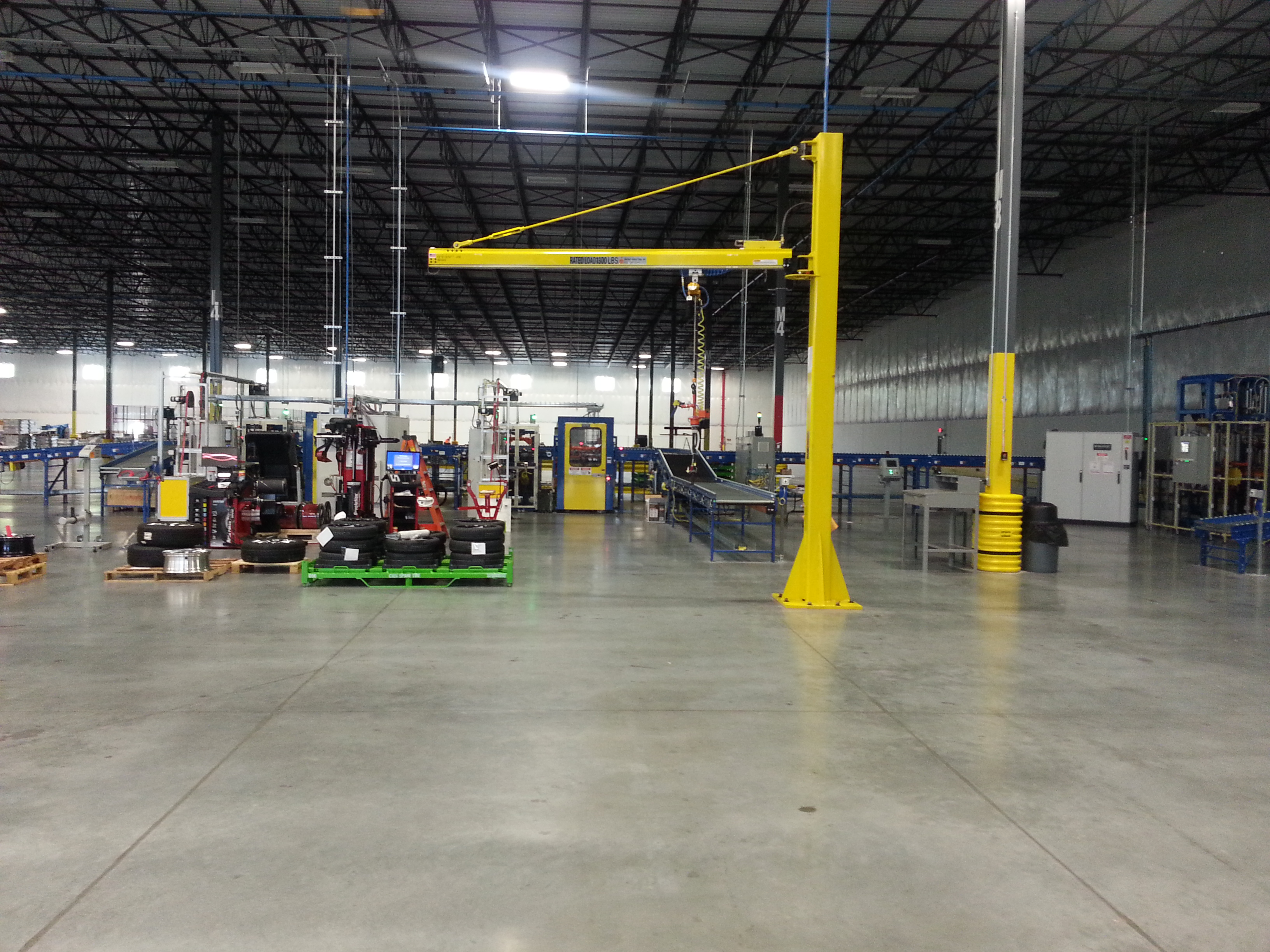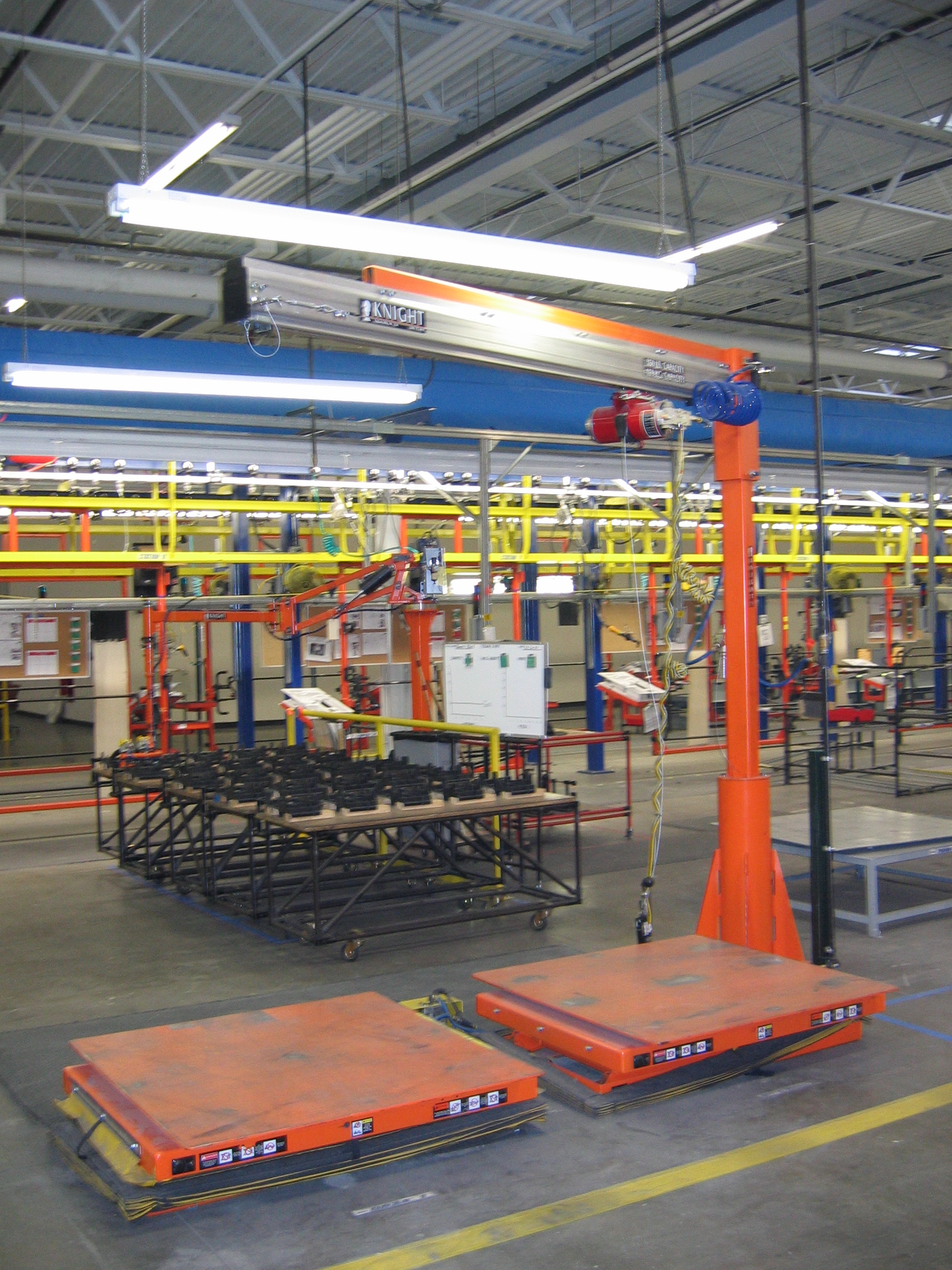 Jib Cranes are commonly found on loading docks, machining centers, assembly operations, general manufacturing and pick & place applications.