Rigid arms mounted to dual bridge cranes provide a solid end effector support with limited degrees of freedom.  The end effector holds product at predetermined angles set to match the orientation of fixtures and shipping containers.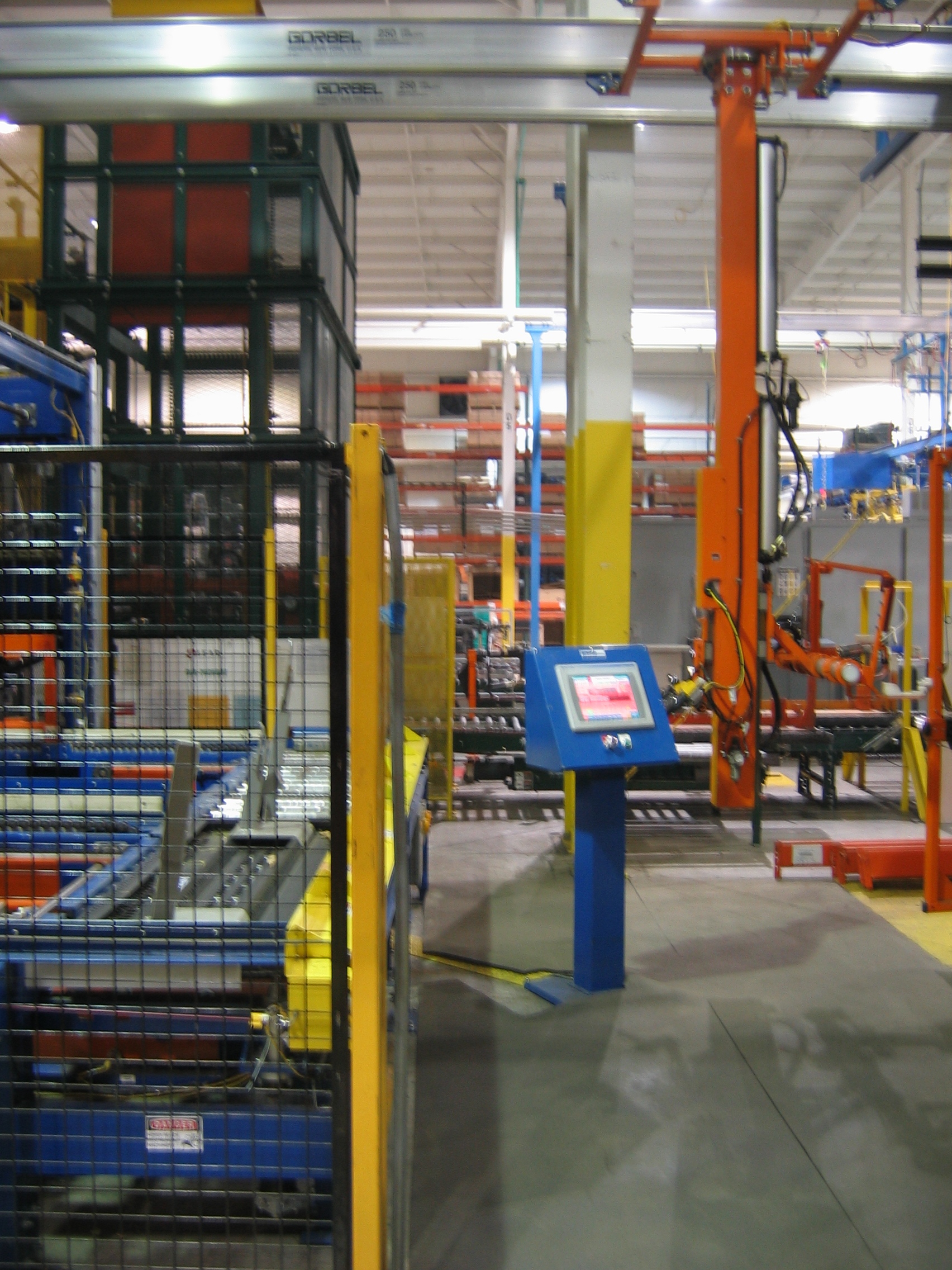 A rigid crane is a combination of a bridge crane with a rigid mast supporting an end effector.  The rigid mast moves along the bridges with a 4 trolley carriage and has 360° rotation.  The end effector rides up and down the mast on a vertical carriage with linear slides.  It is hoisted by a dampened air cylinder, an air over oil cylinder or an air balancer.
Compared to traditional balancer supported end effectors, rigid arms are heavier and slower, providing smooth and predictable movement.  Limited X, Y, and Z motions and a single rotation eliminates an operator's concern regarding the orientation of the product.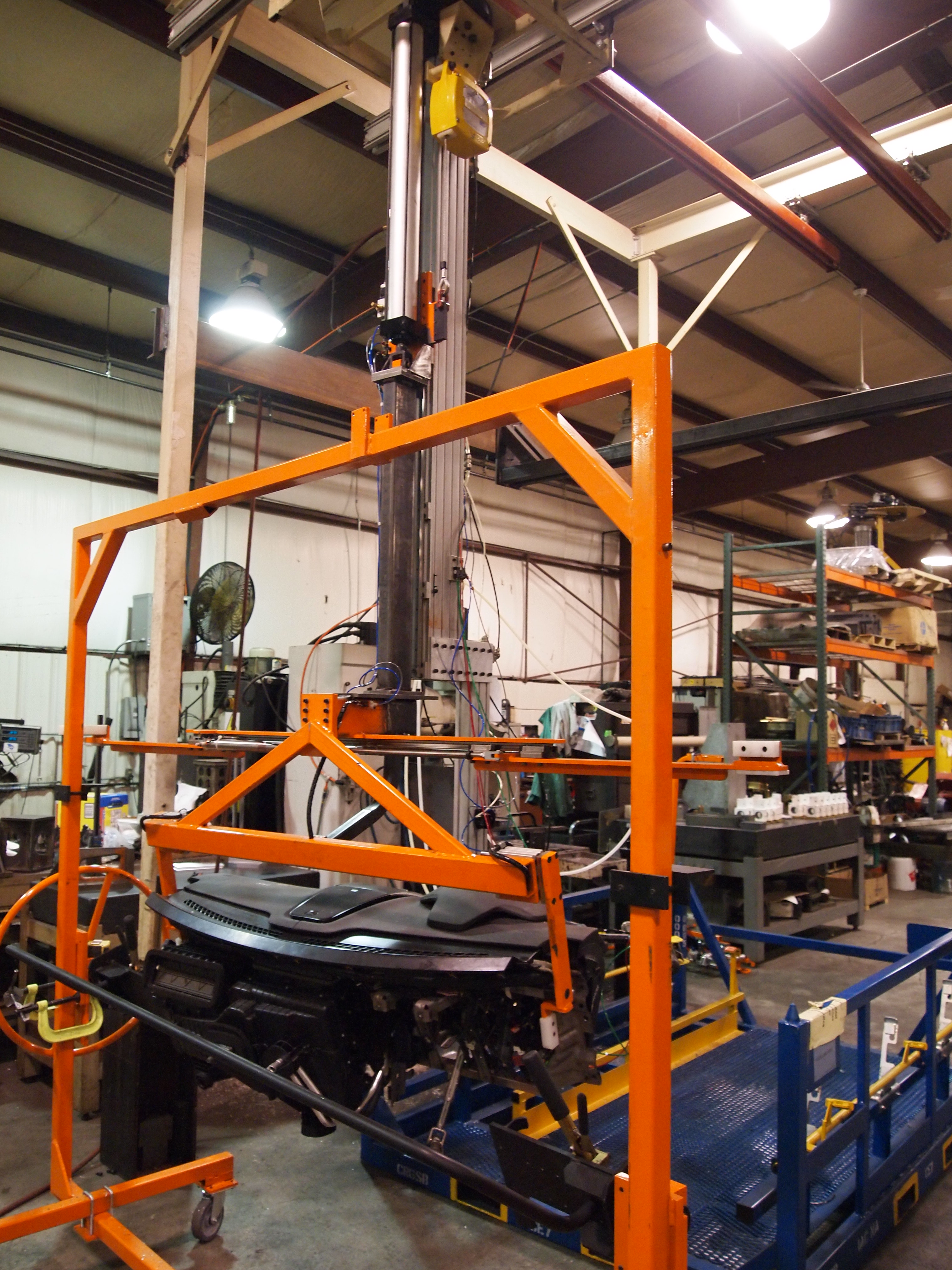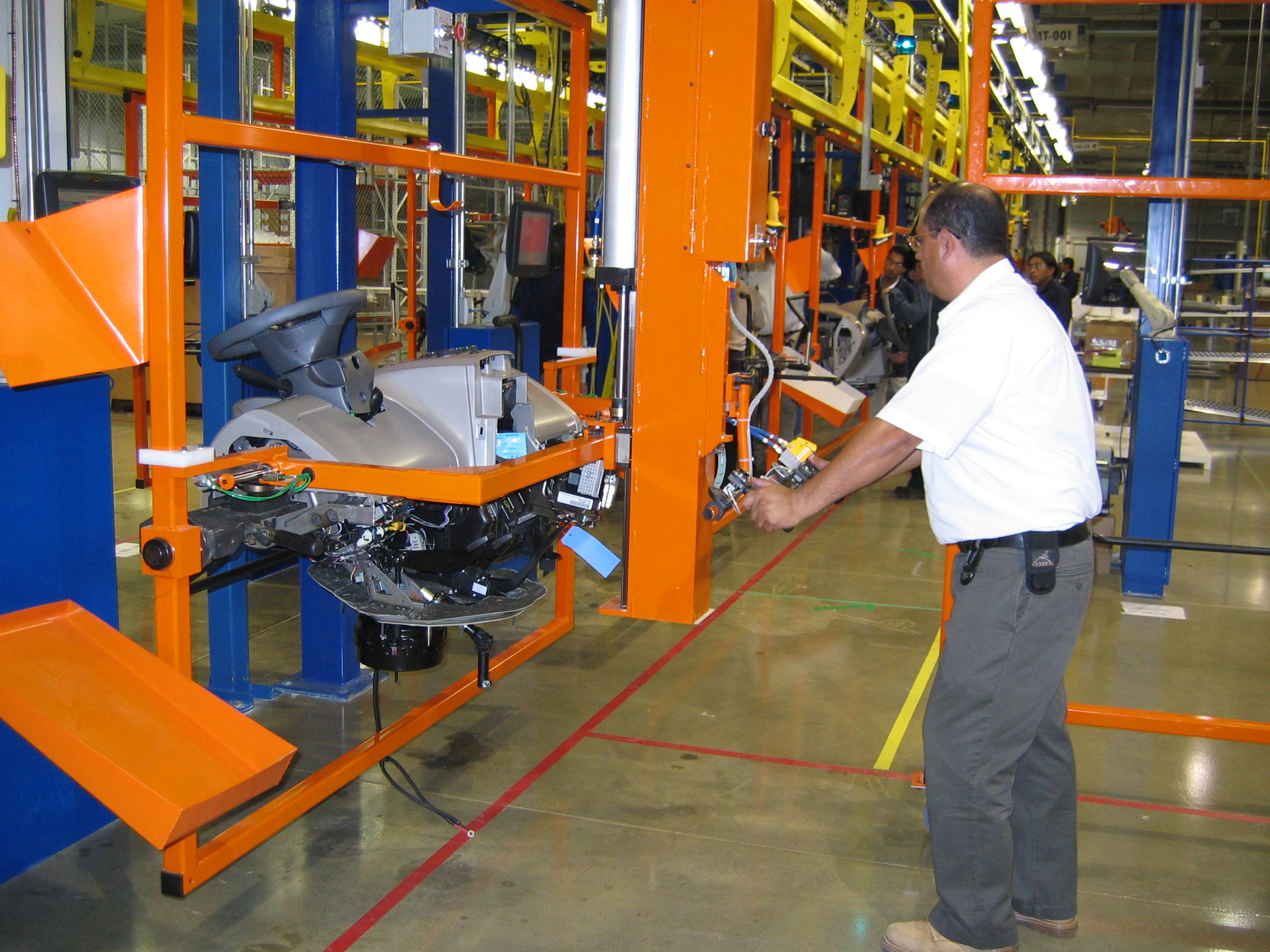 Rigid arm use is limited to applications where conventional end effectors are insufficient in controlling the approach angle of the product.