Articulating arm cranes are similar to jib cranes with an additional joint (elbow), which makes the crane easier to move and repeatably position an object.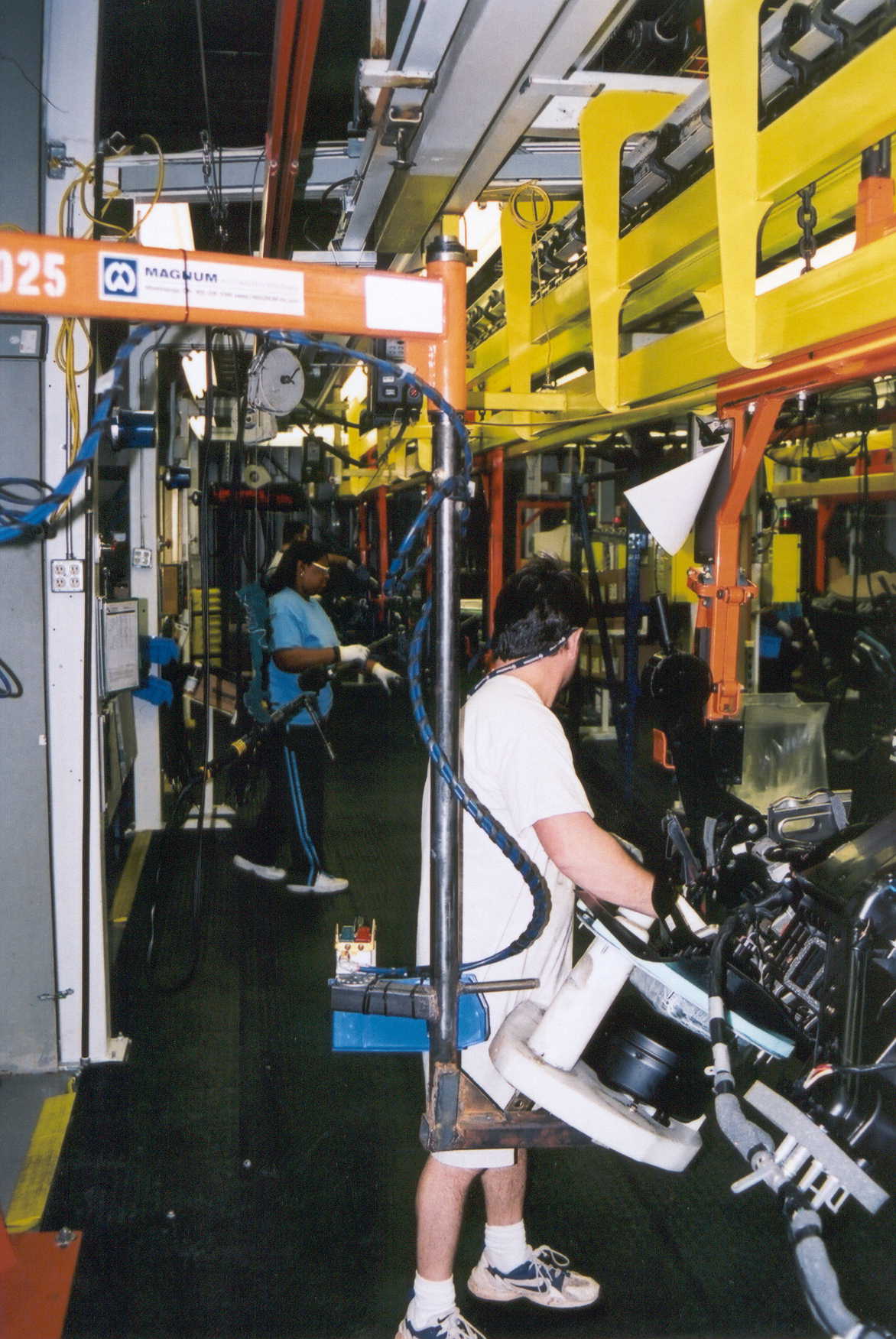 Articulating arms have a 360° circular coverage, centered about the support mast.
Standard spans are up to 16′, with capacities up to 2,000 lbs.
Articulating arms are effortless when positioning a product repeatably due to the extra joint in the arm.   Their unique ability to place objects around obstructions makes them indispensable for certain applications.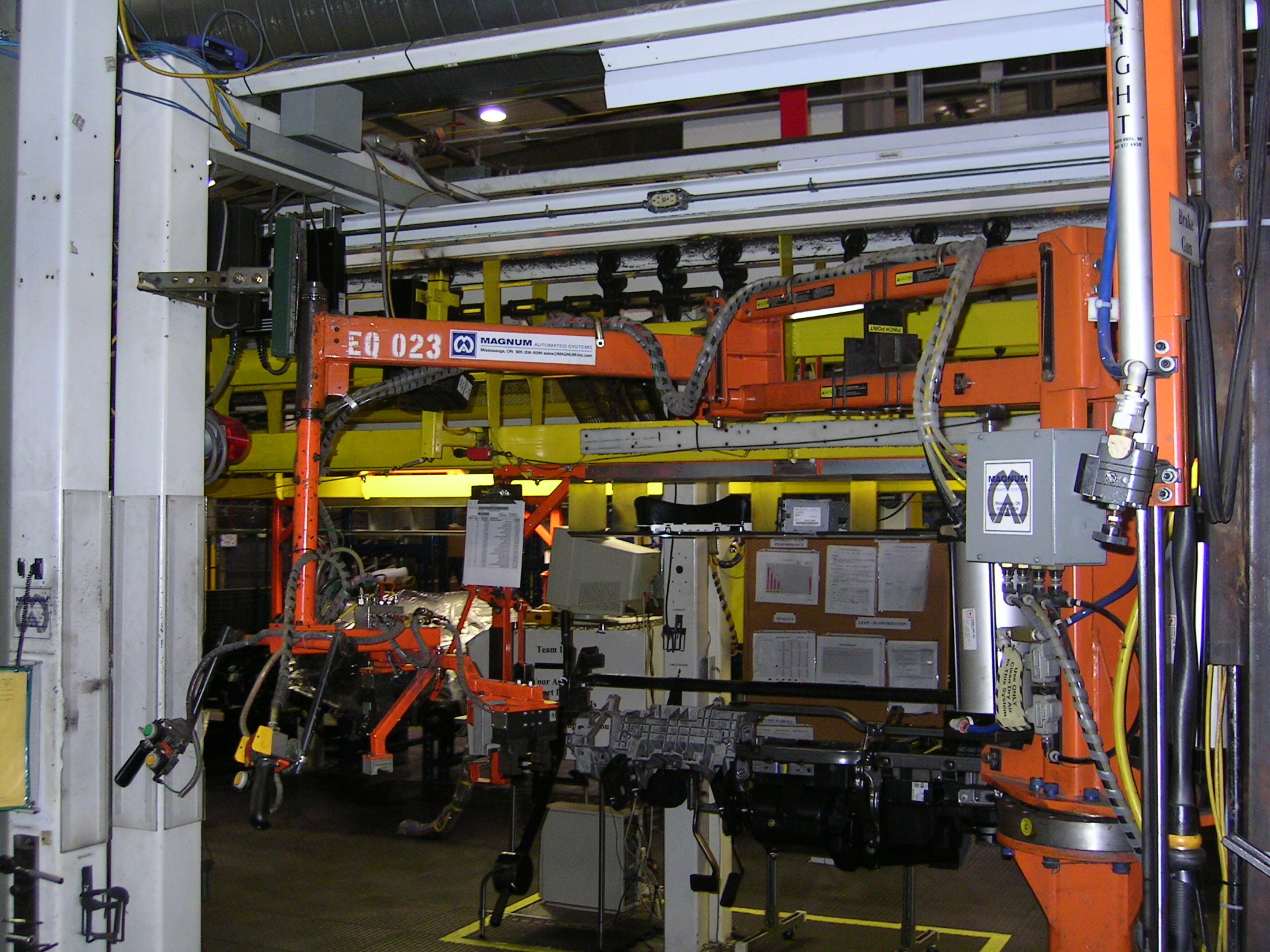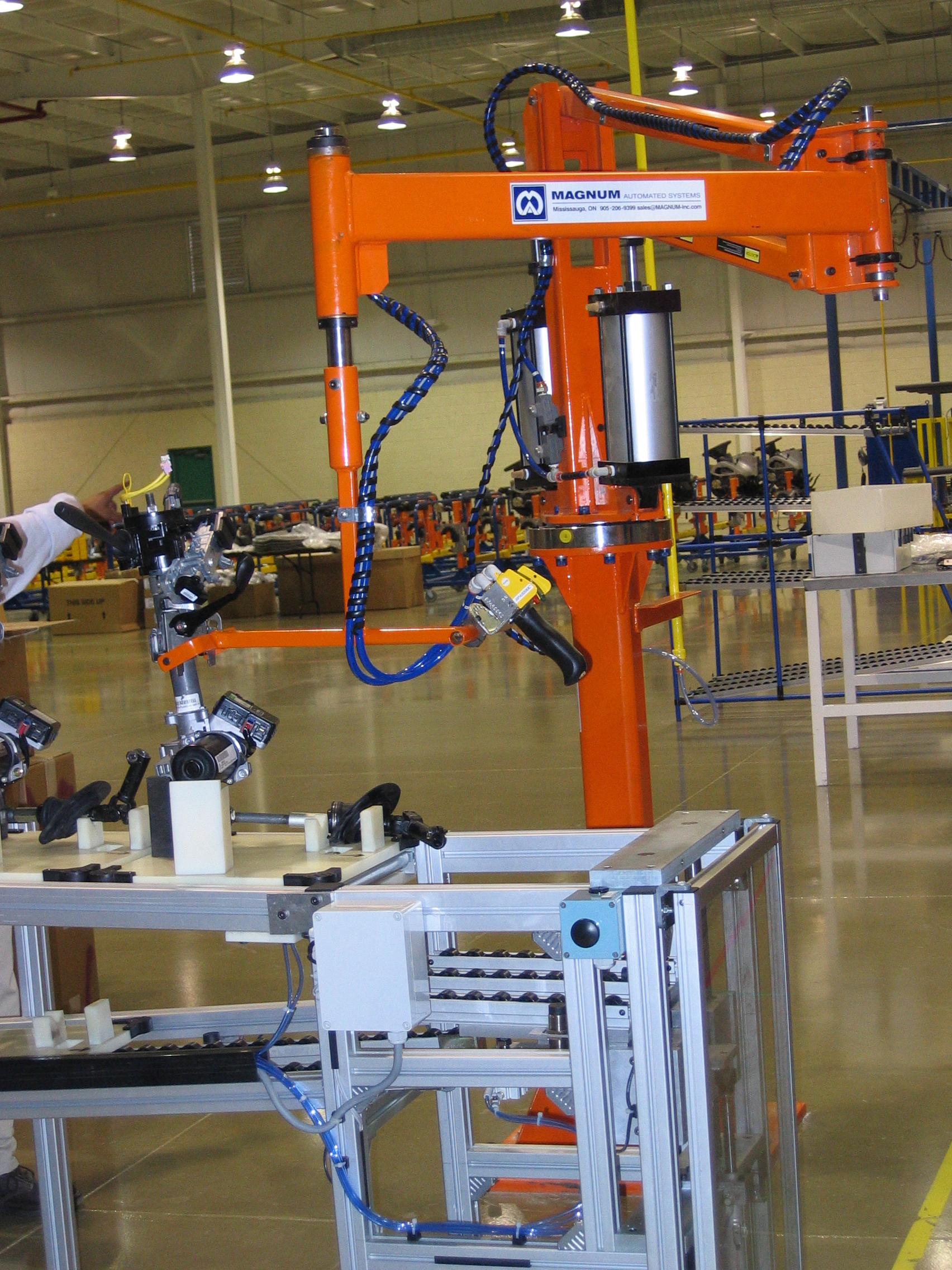 Articulating arms can be used anywhere one might use a jib crane.   They are perfectly suited for workstations, or to transfer items through open doorways, or into machines.