Instrument panels (IPs) and cockpits are high content modules that are ideally built on overhead continuous chain or power and free conveyor systems and supported intensively with dedicated secondary equipment. These systems allow suppliers to the automotive OEMs to produce and supply IPs and cockpits reliably with extremely short (~45 second) cycle times.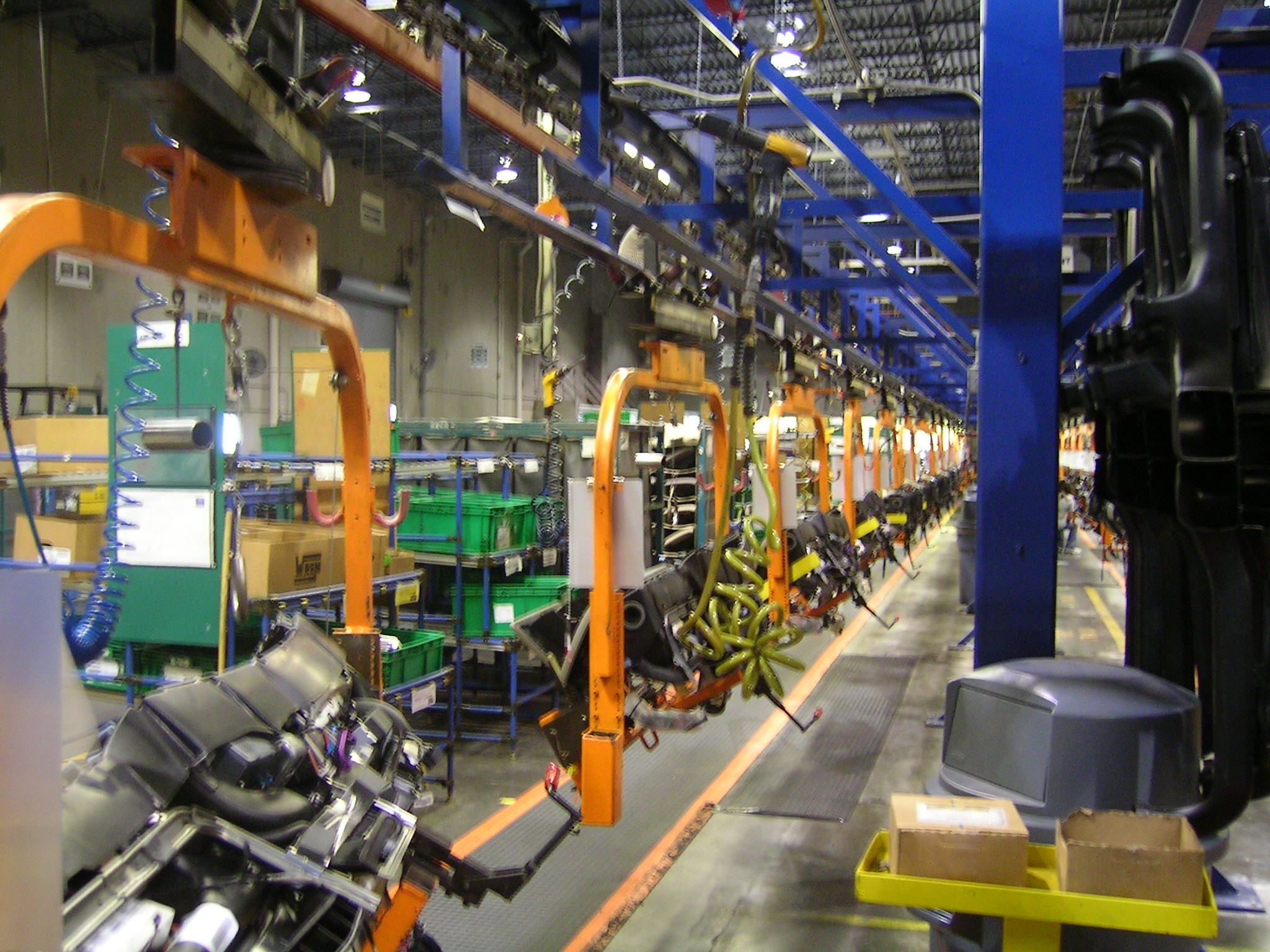 IP and cockpit assembly builds are complex and demanding as components are assembled from many sides of the product. Our ergonomic carriers feature a 360° trunnion with minimal end tooling, which allows all-around access, for assembly and fastening. The trunnion height is set during the prototyping phase, to suit the process and the assemblers' ergonomic needs.
Synchronous overhead conveyor offers management complete control of their lines throughput by pacing the line with a fixed line speed. For more demanding builds, power and free overhead conveyor offers multiple paths and chain speeds for multi-lane electrical testing, inspection and repair.
Complete systems come with custom designed and built ergonomic lift assists, which integrate seamlessly with the carrier tooling and the inbound and outbound racking holding features.  Conveniently positioned tool rail locates nut drivers and screw guns optimally for operators at each station.  Systems are supported with heavy duty overhead structures, which are design to also support accessories such as fans, lights, error proofing stations, torque controllers, printers, routers, HMI's, scanners and signs.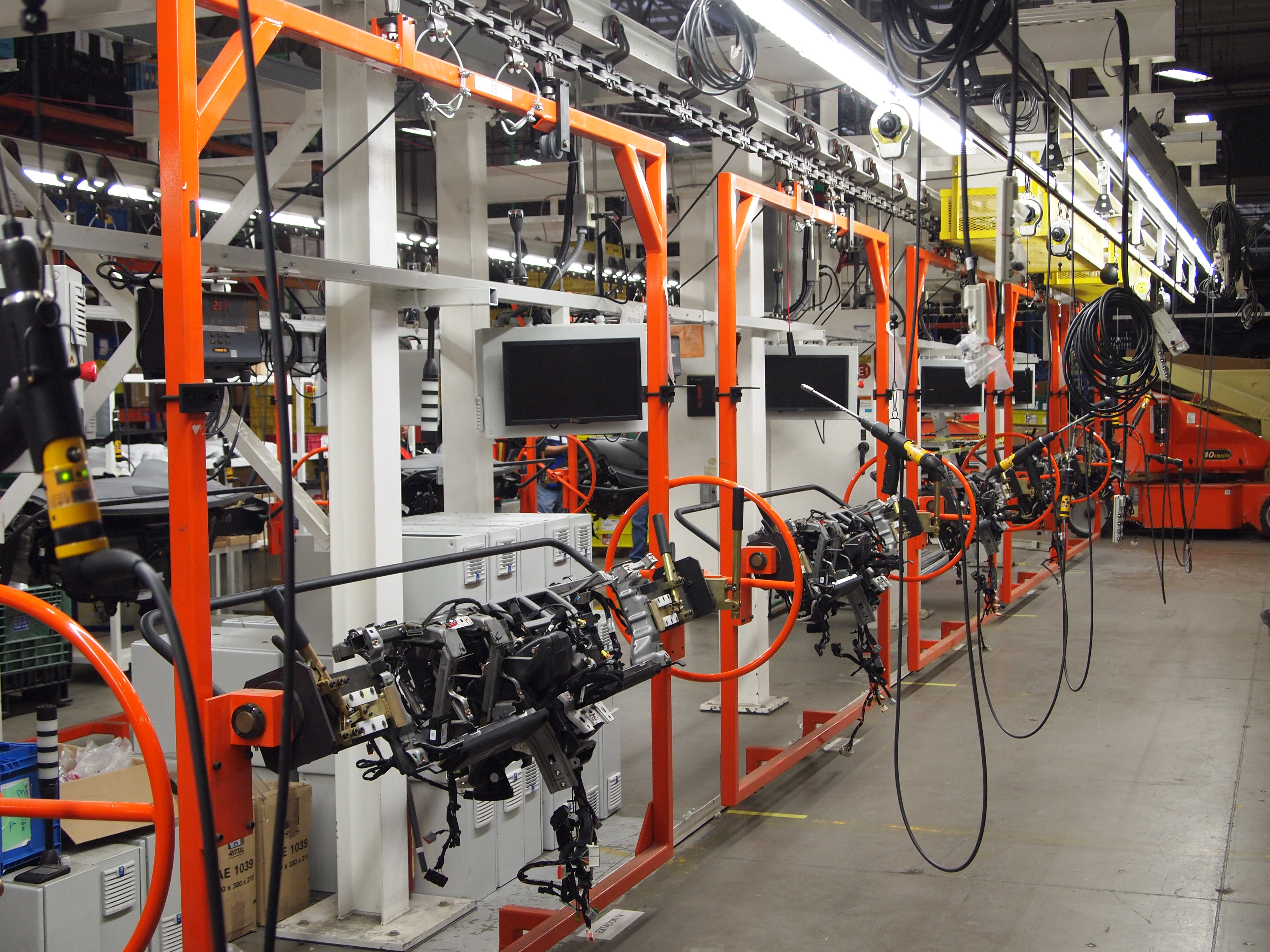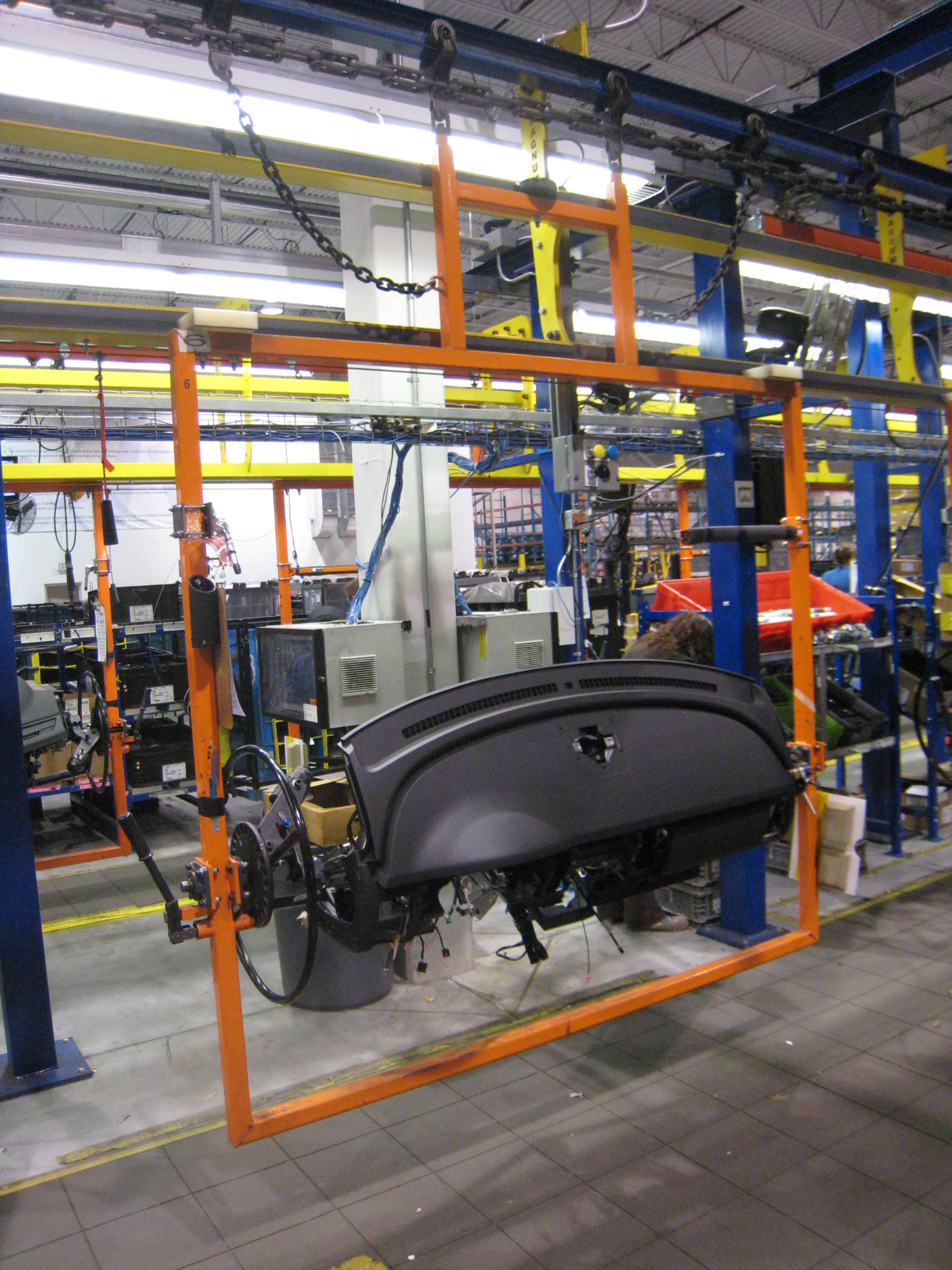 Our IP/Cockpit assembly lines feature:
Synchronous or power and free overhead conveyor systems
Custom fixtures with 360° rotation (carriers/trunnions)
Heavy duty support structure
Non-binding and long life overhead guide rails
Tool rail
Area lighting and fans
Redundant drives
Full controls package with VFD motor control, HMI, call buttons, beacons and emergency stops
Continuity and full functionality electrical testing rigs
Cranes, articulating arms and lift assists
Rack transfers and rack over/unders
Feeder conveyors and bin tilters