Gravity conveyor systems are the most economical method of conveniently storing and delivering light weight parts. Many traditional conveyor systems are suitable and reconfigurable to work utilizing gravity.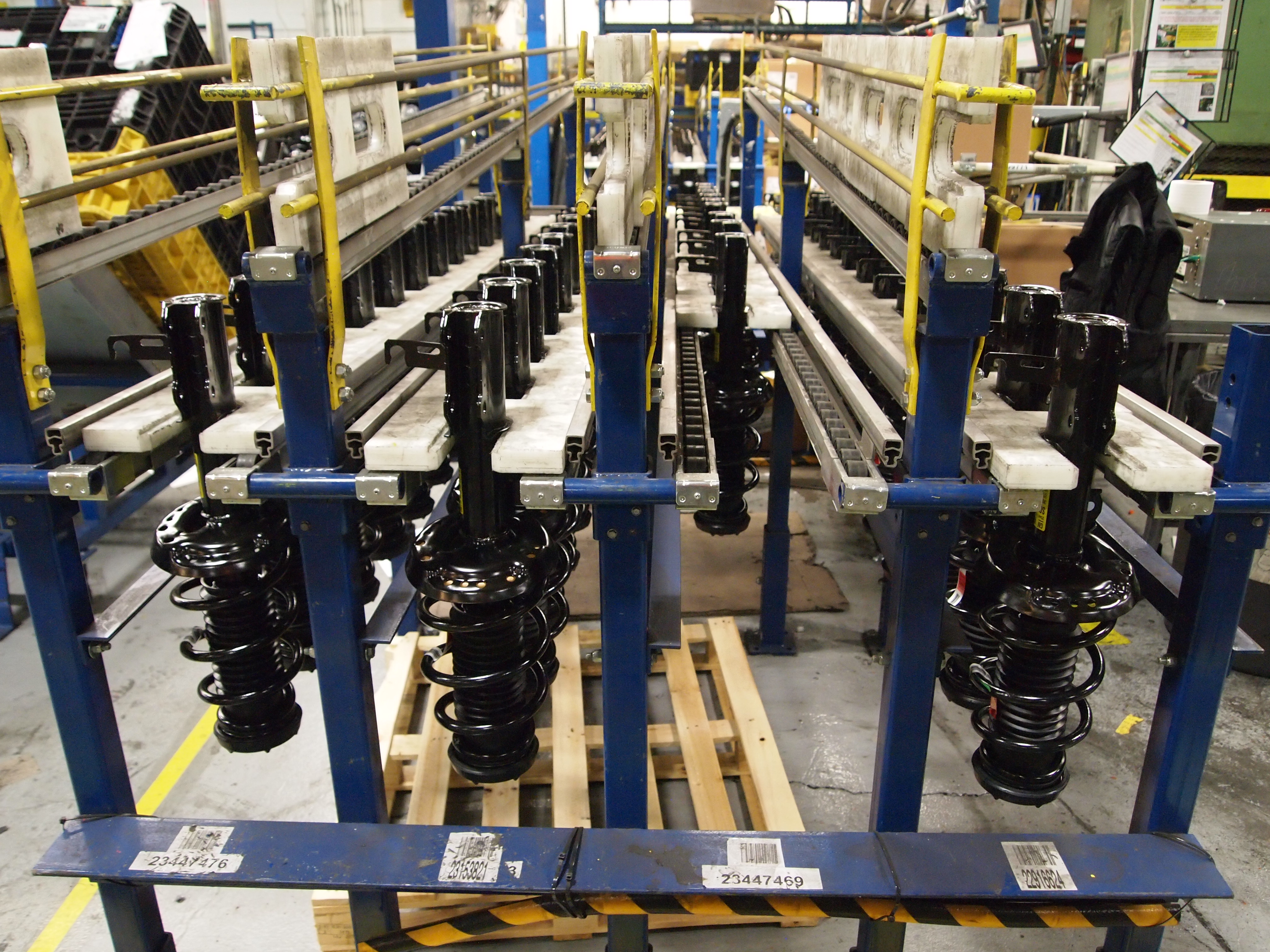 Gravity conveyor systems are manual and are often inclined to allow gravity to move the product. There are no drives or controls used, to keep the cost down. Product collects one behind the other creating a high-density storage system.
Overhead gravity systems are commonly enclosed tracks looped in an over/under fashion. The parts are hung on simple hooks or carriers on one end of the system, and then pushed along manually or gravity propelled to the other end.
Carriers may be linked on a continuous chain or supported by individual trolleys (on a horizontal inclined loop).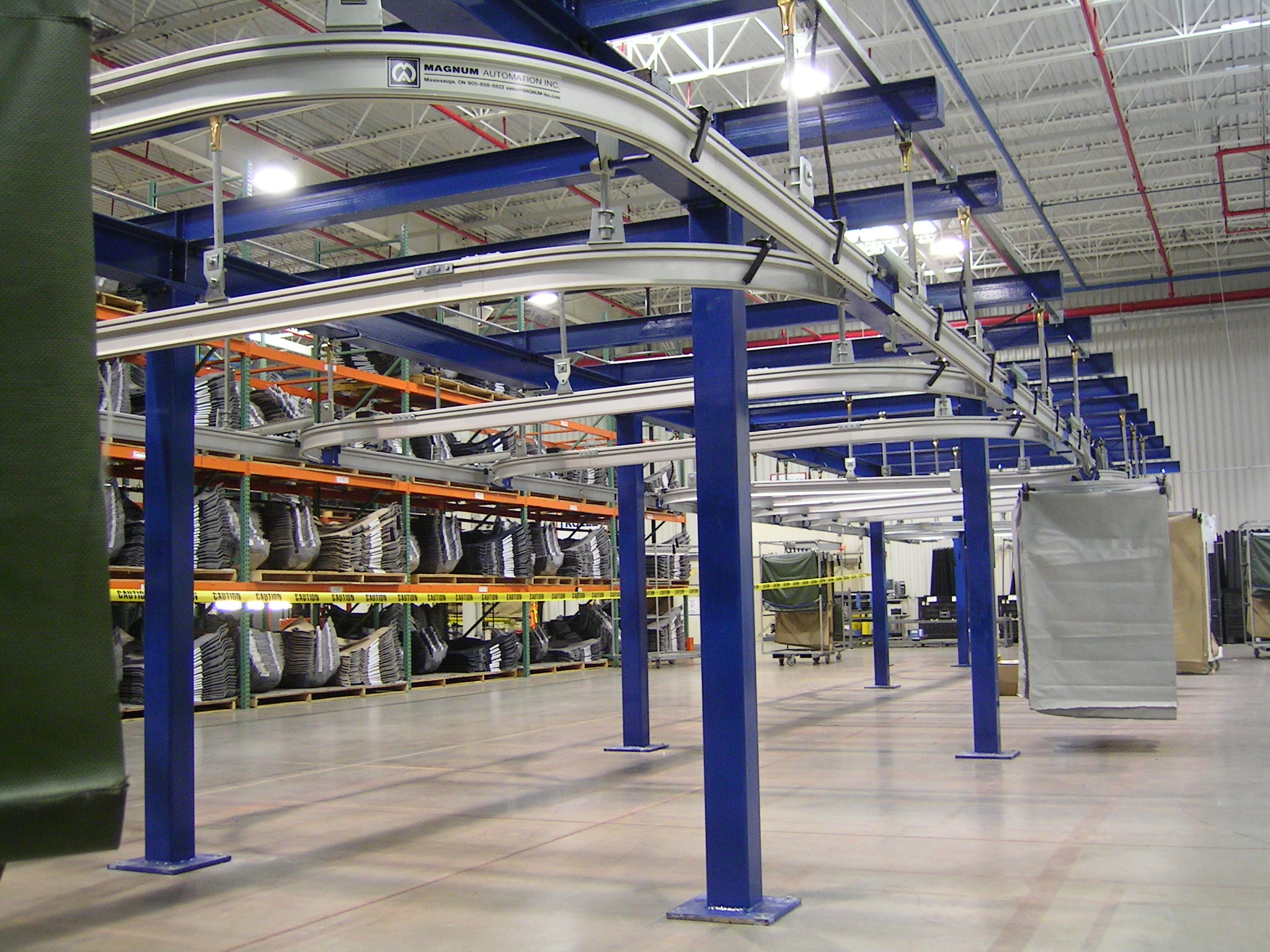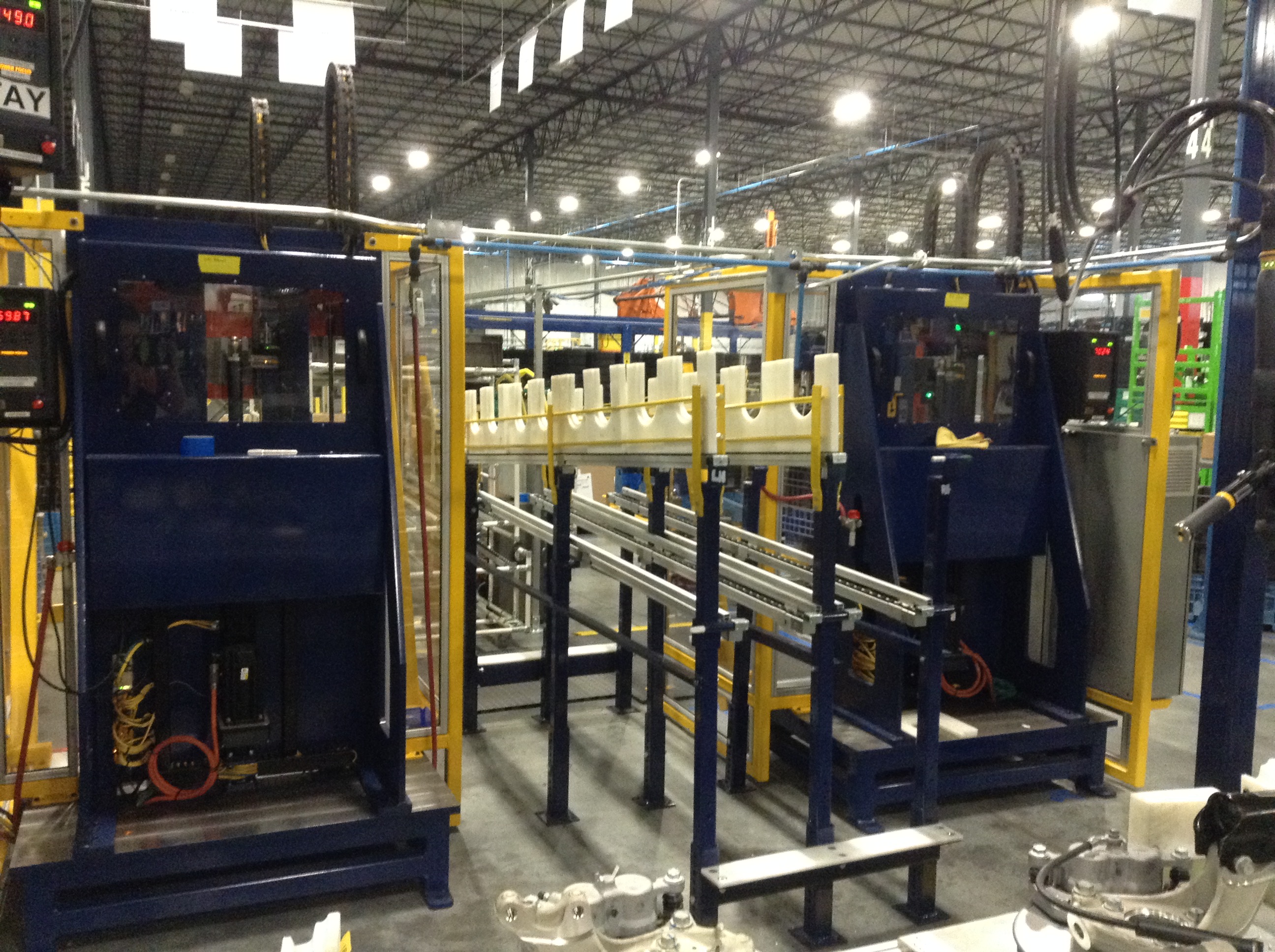 Floor systems often feature boxes, bins or totes rolling on simple plastic or metal skate wheels, ball transfers or free rollers. Items are loaded then sent down a run of roller conveyor, manually or by gravity. Systems often feature separate runs of conveyor, angled to feed in the opposite direction, for return of empties.
These systems are typically suitable for lighter parts and bins. Larger or heavier parts or racks, that roll downhill, collect momentum and may pose a safety hazard on the receiving end.