Magnum's Automatic Guided Vehicles (AGVs) and Automatic Guided Carts (AGCs) are manufactured by the industry leader; Daifuku North America (JB Webb). These vehicles increase productivity, reduce operating costs and improve ergonomics for many industries. They are ideal for continuous repetitive delivery and storage operations, working around-the-clock.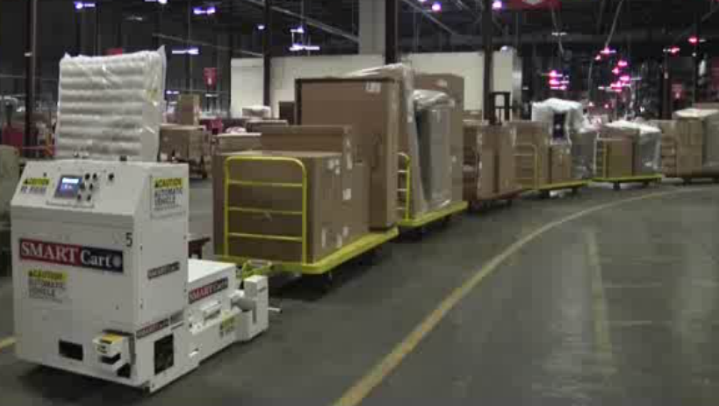 Daifuku/Webb AGVs are state of the art autonomous vehicles with magnetic tape, laser and/or inertial guidance systems. These vehicles are designed to handle products and loads from a few pounds up to 250,000 pounds, both indoors and out.
SmartCarts® typically utilize magnetic guide tape to set their travel path. This allows quick installation and modification of the guide path providing optimal flexibility for moving materials.
SmartCarts® offers a wide range of tuggers for towing loads from 60 to 6,000 pounds, single or dual roller conveyors for pallet moving and integration with traditional floor conveyor, and forks for replacing low rise forklift pallet and rack handling.
Below is a list of benefits of AGVs and AGCs:
24 Hour operation with opportunity charging
Operate in the dark – energy savings
Replace forklifts and their associated accidents and damage
Systems are easily reconfigurable with minimal effort and cost
Do not block floor space
Utilize existing aisle ways
Reduces labor costs
Quick return on investment
Handle a wide range of loads
Compact design
Customizable
Safety sensored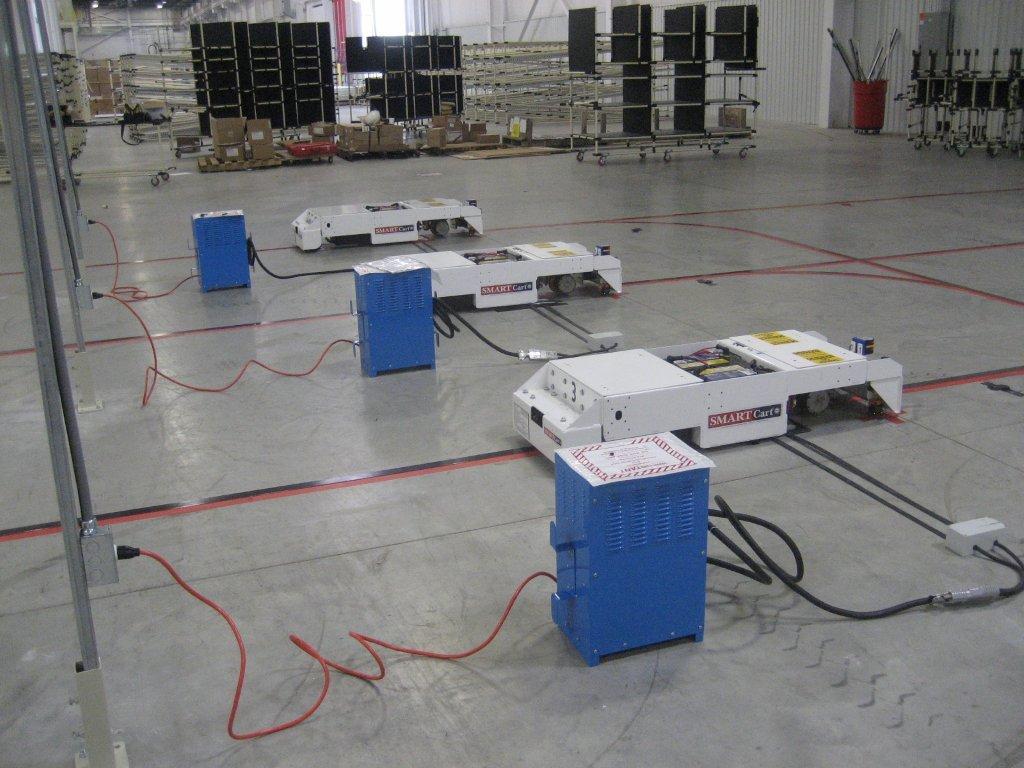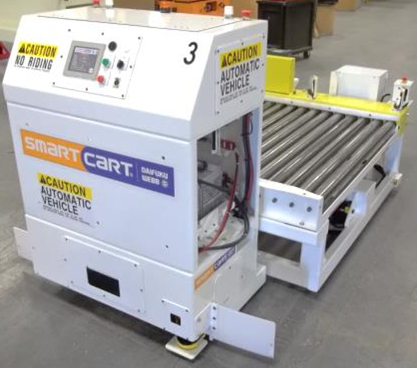 AGVs and AGCs are commonly used for the following material delivery applications:
Automated forklift
Automatic truck loading
Conveyor loading
Distribution
Line side delivery
"Pick and pack"
Receiving
Remote delivery
Roll handling
Shipping
Staging
Storage and retrieval
Towing
Branko Stupalo
Magnum's Automatic Guided Vehicles (AGVs) and Automated Guided Carts (AGCs) are manufactured by the industry leader; Daifuku North America (JB Webb). These vehicles increase productivity, reduce operating costs and improve ergonomics for many industries [...]
Branko Stupalo
Magnum's Automatic Guided Vehicles (AGVs) and Automatic Guided Carts (AGCs) are manufactured by the industry leader; Daifuku North America (JB Webb). These vehicles increase productivity, reduce operating costs and improve ergonomics for many industries. [...]