Magnum's Automatic Guided Vehicles (AGVs) and Automated Guided Carts (AGCs) are manufactured by the industry leader; Daifuku North America (JB Webb). These vehicles increase productivity, reduce operating costs and improve ergonomics for many industries and are ideal for assembly lines.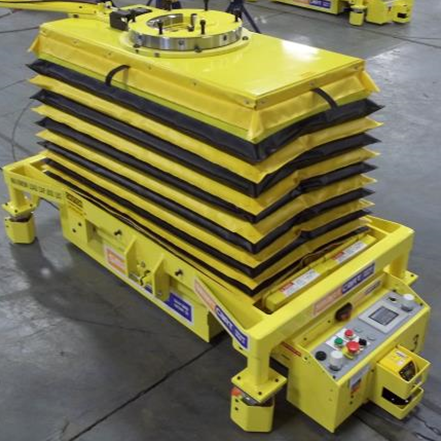 Daifuku/Webb AGVs are state of the art autonomous vehicles with magnetic tape, laser and/or inertial guidance systems. These vehicles are designed to handle products and loads from a few pounds up to 250,000 pounds, both indoors and out. They are well suited for smaller and light subassemblies to larger and heavier full airframes, engines and vehicles.
System paths are virtually unlimited in design, including dedicated stops, multiple lane ways, intersections, long distance gaps, dedicated return lanes, sequencing, switching and recirculation loops. These systems remain synchronized at a close distance while traveling at slow speeds.
Vehicles are commonly outfitted with load handling frames and custom fixtures to ergonomically present parts to assembly line operators.
SmartCarts® typically utilize magnetic guide tape to set their travel path. This allows for quick installation and modification, making them flexible, reconfigurable and cost-effective assembly line systems.
Below is a list of benefits of assembly line AGVs/AGCs:
24 Hour operation with opportunity charging
Systems are easily reconfigurable with minimal effort and cost
Do not block floor space
Utilize and cross existing aisle ways
Reduces labor costs
Quick return on investment
Handle a wide range of loads
Compact design
Customizable
Safety sensored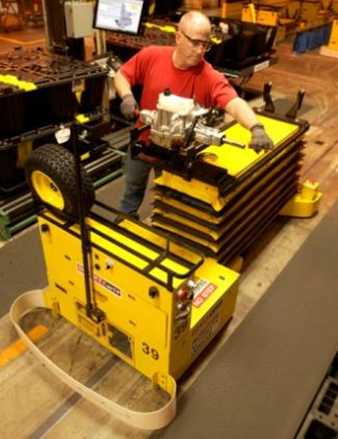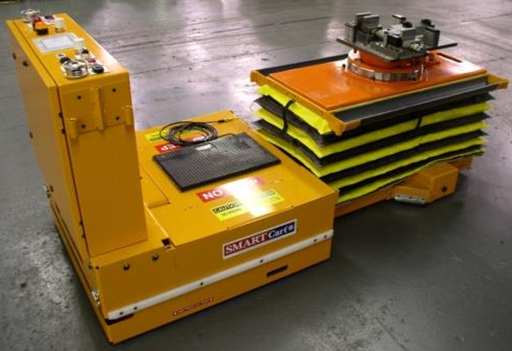 AGVs/AGCs are commonly used for the following assembly line applications:
Agricultural equipment
Airframe subassembly
Appliances
Automotive subassembly
Furniture
Garden equipment
Vehicles
Branko Stupalo
Magnum's Automatic Guided Vehicles (AGVs) and Automated Guided Carts (AGCs) are manufactured by the industry leader; Daifuku North America (JB Webb). These vehicles increase productivity, reduce operating costs and improve ergonomics for many industries [...]
Branko Stupalo
Magnum's Automatic Guided Vehicles (AGVs) and Automatic Guided Carts (AGCs) are manufactured by the industry leader; Daifuku North America (JB Webb). These vehicles increase productivity, reduce operating costs and improve ergonomics for many industries. [...]