Towline conveyors are most commonly in-floor systems designed to pull carts along a factory floor.  Simple in design and rugged in construction, they allow for years of reliable service.  They reduce material handling, increase efficiency, increase productivity and reduce operating costs.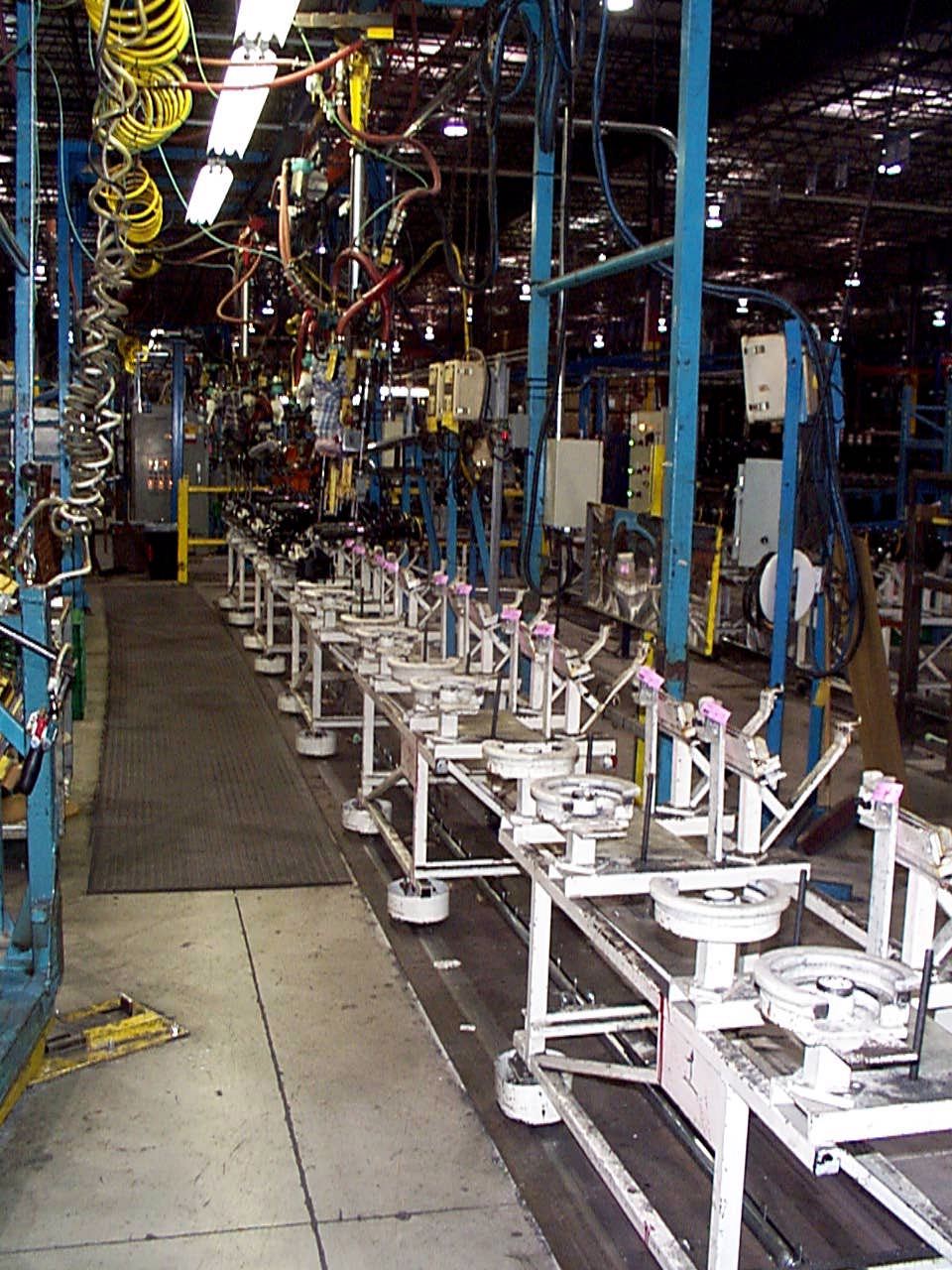 Towlines are typically installed below the surface of the concrete, leaving a clean unobstructed factory floor.
They have high capacities as the loads are carried by carts, which ride on the floor.
Towlines are all steel construction with forged rivetless chain.
Towlines are commonly buried into the concrete of the factory floor allowing for unobstructed pedestrian and vehicular traffic.  The all steel construction and forged rivetless chain provide a durable conveyor that requires minimal maintenance.  The simplicity and durability of the towlines provide a cost effective solution to purchase and operate.
Carts take the weight of the loads leaving the conveyor with the task of only pulling the carts along.   Carts can be designed to handle loads in excess of 2,000 lbs.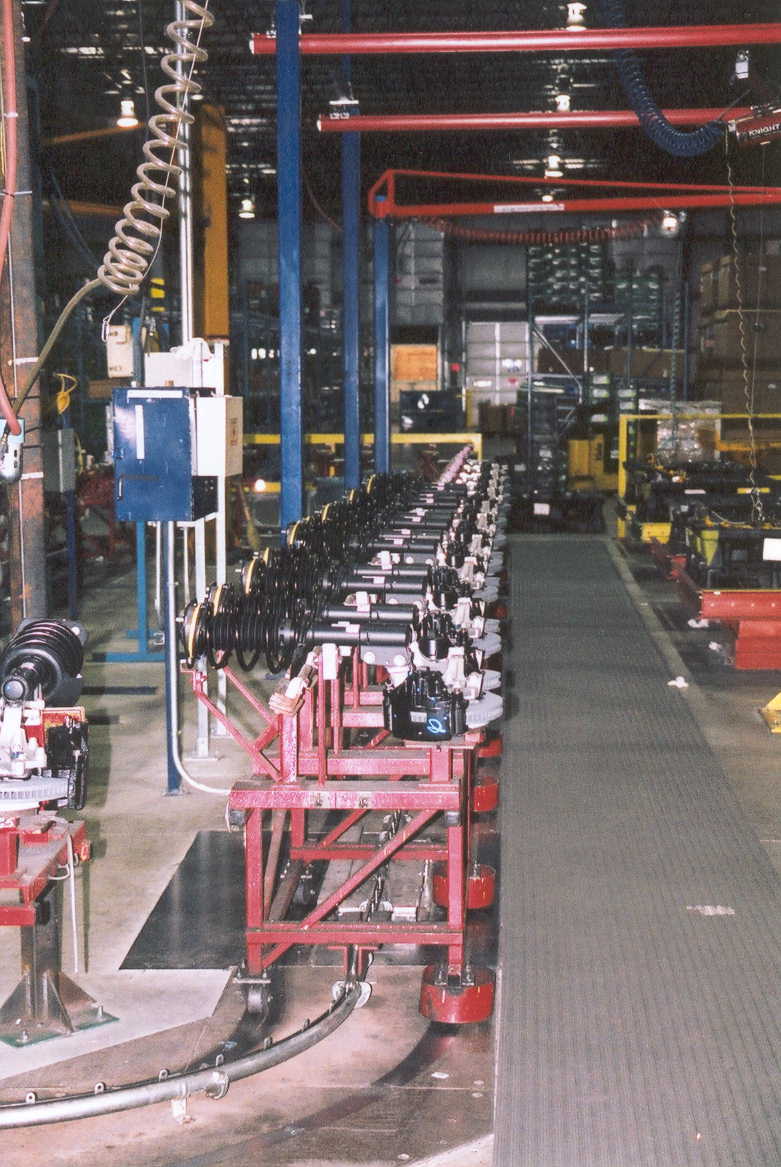 Towlines are found in a variety of applications including assembly lines, process automation, warehousing and paper manufacturing.