A slat conveyor is a unique chain conveyor where chain links are outfitted with slats across the width of the bed.  These slats can be adapted to handle loose material or discrete items on dedicated fixtures.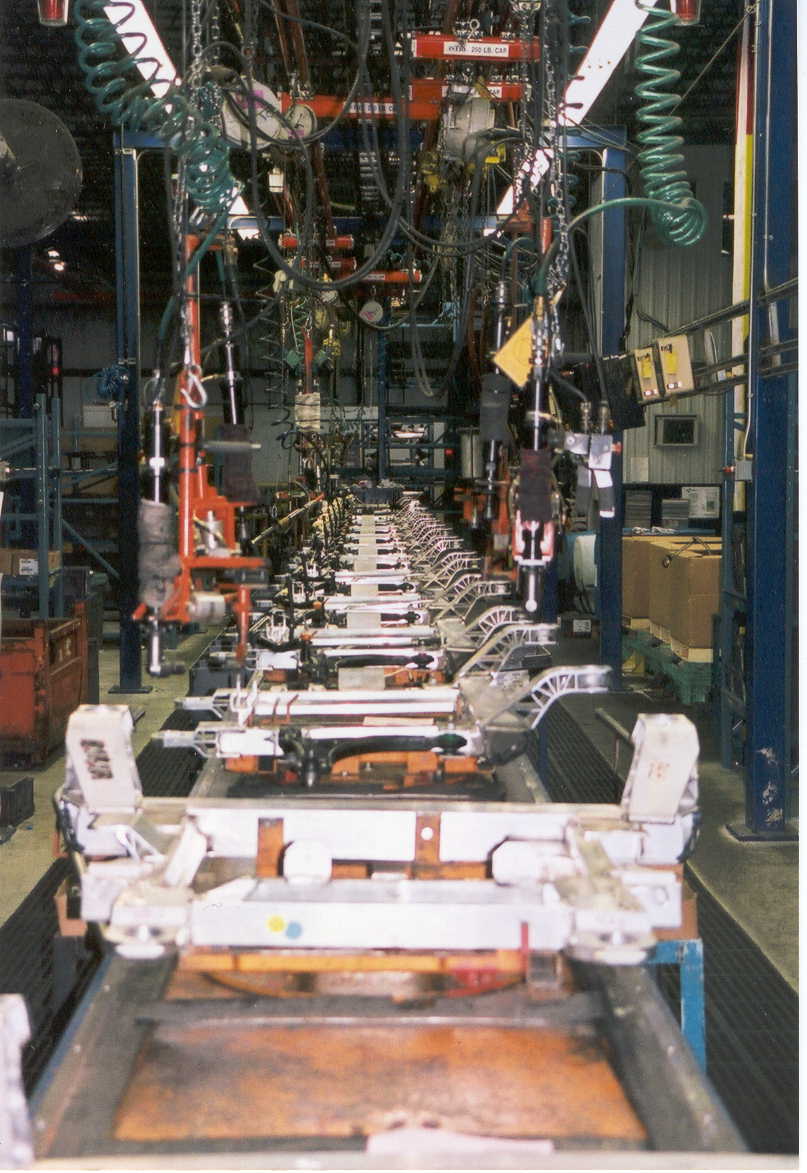 Slat conveyors tie two chain strands across the width of the conveyor with a series of formed slats.  The slats provide a simple impact resistant flat top conveying surface while protecting the working chains of the conveyor.  Conveyor widths are customizable and both sides of the line are easily accessible.
The slats provide a flat table top running surface to convey loose or bulk materials.  However, the slats also provide a stable platform to mount custom tooling fixtures for discrete part handling.  Discrete fixtures, a narrow width and clear access to both sides of a slat conveyor are ideal features for an assembly line.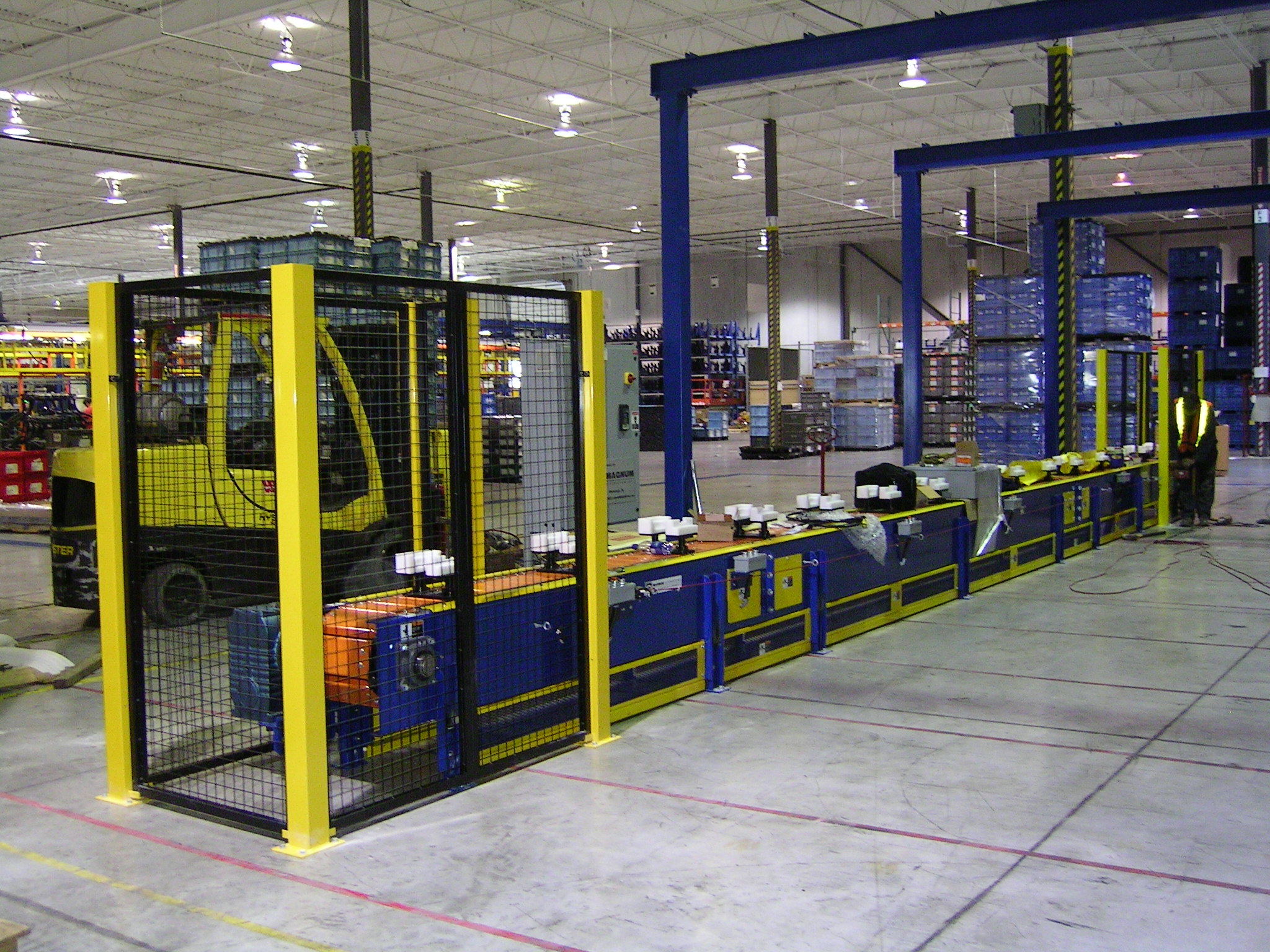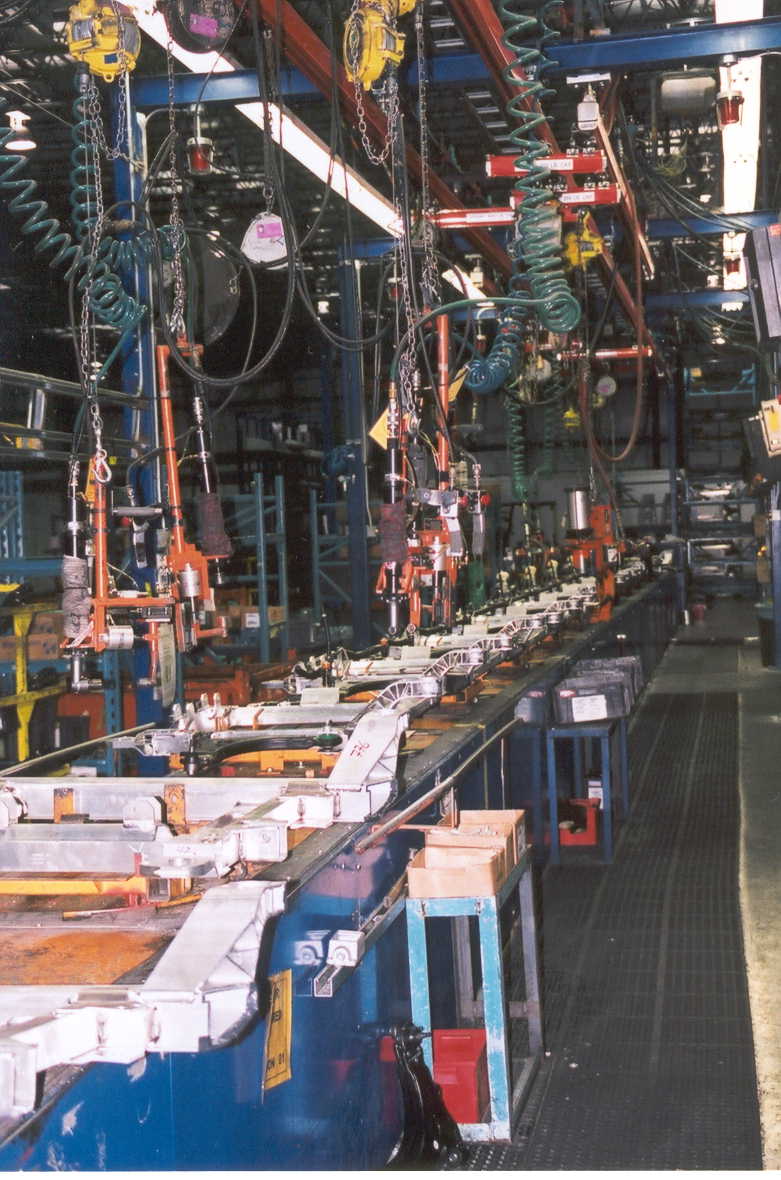 Assembly lines are a primary use for slat conveyors in many industries, as a result of their low cost to purchase and operate, excellent operator accessibility, and custom tooling capabilities.