Power and Free is a wide range of conveyors designed to handle complex material handling needs.  Their primary distinction over basic conveyor is that products (carriers) stop and start independently, accumulate and divert from one path to another.  Overhead and floor mounted conveyor are the two common methods of conveying with Power and Free, however, this reference is typically used when referring to overhead conveyor.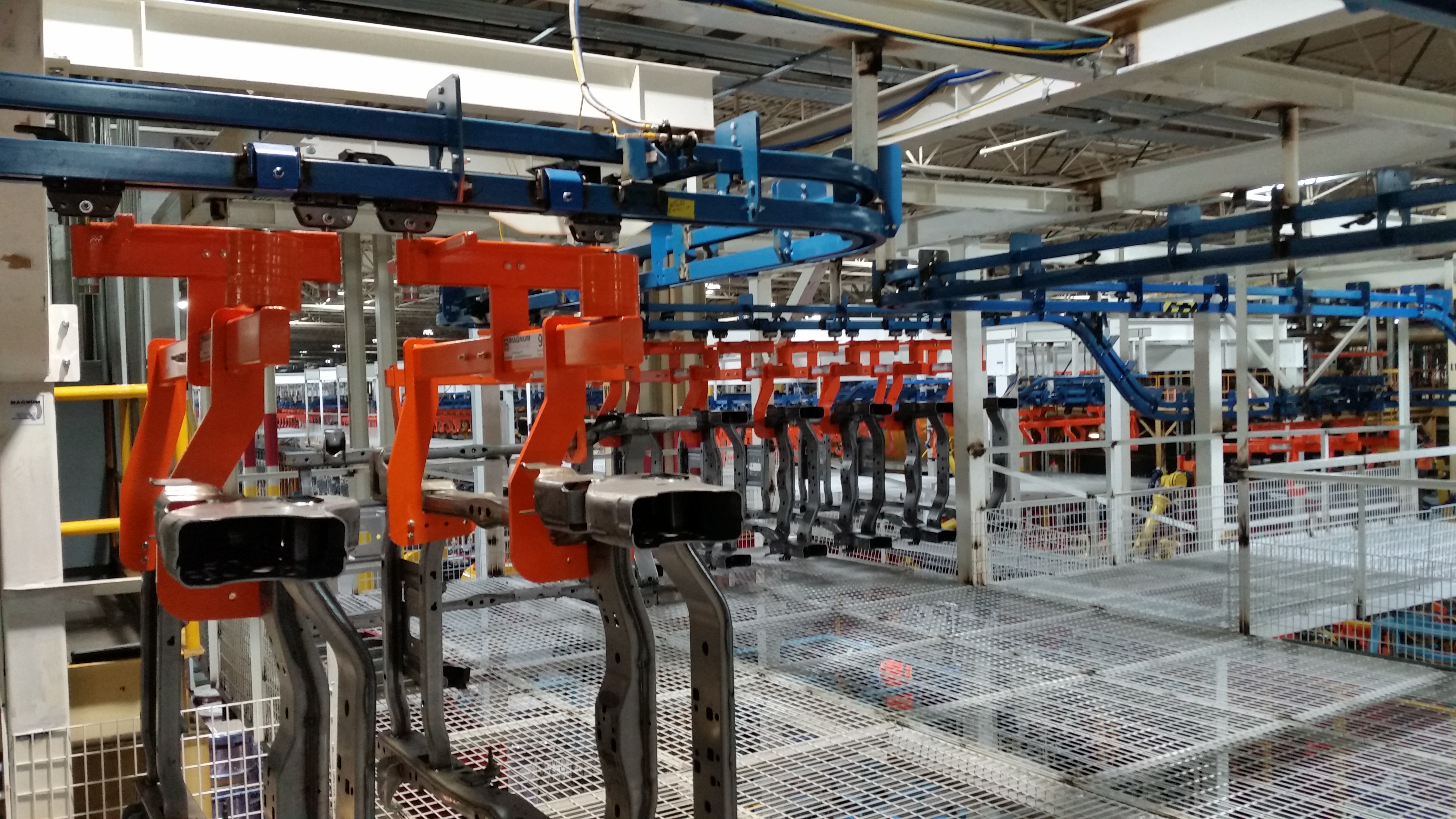 Product carriers independently stop while the conveyor chain keeps running.  Carriers accumulate one behind the other at stop locations.
The carriers divert from one track to another allowing multiple pathways for carriers to travel with the option of having different chain speeds for different lengths of conveyor.  As an extension of this feature, carriers bank diagonally, or at a 90° angle, using multiple tracks for high density storage.
There is a wide offering of Power and Free products, with capacities ranging from 25 lbs. to 3,000 lbs.  Track paths include horizontal and vertical curves.
Power and Free product carriers stop independently from one another and from the moving conveyor chain, allowing for interaction with the product while it is stationary.  This is a significant advantage for an assembly process.
Carriers divert from one conveyor track to another facilitating parallel processing, inspection, testing and storage.  Individual runs of conveyor running at different chain speeds allow for quicker return lines and slower processing lines.  Carriers on different conveyor sections may also be spaced at different centers for higher or lower density transport.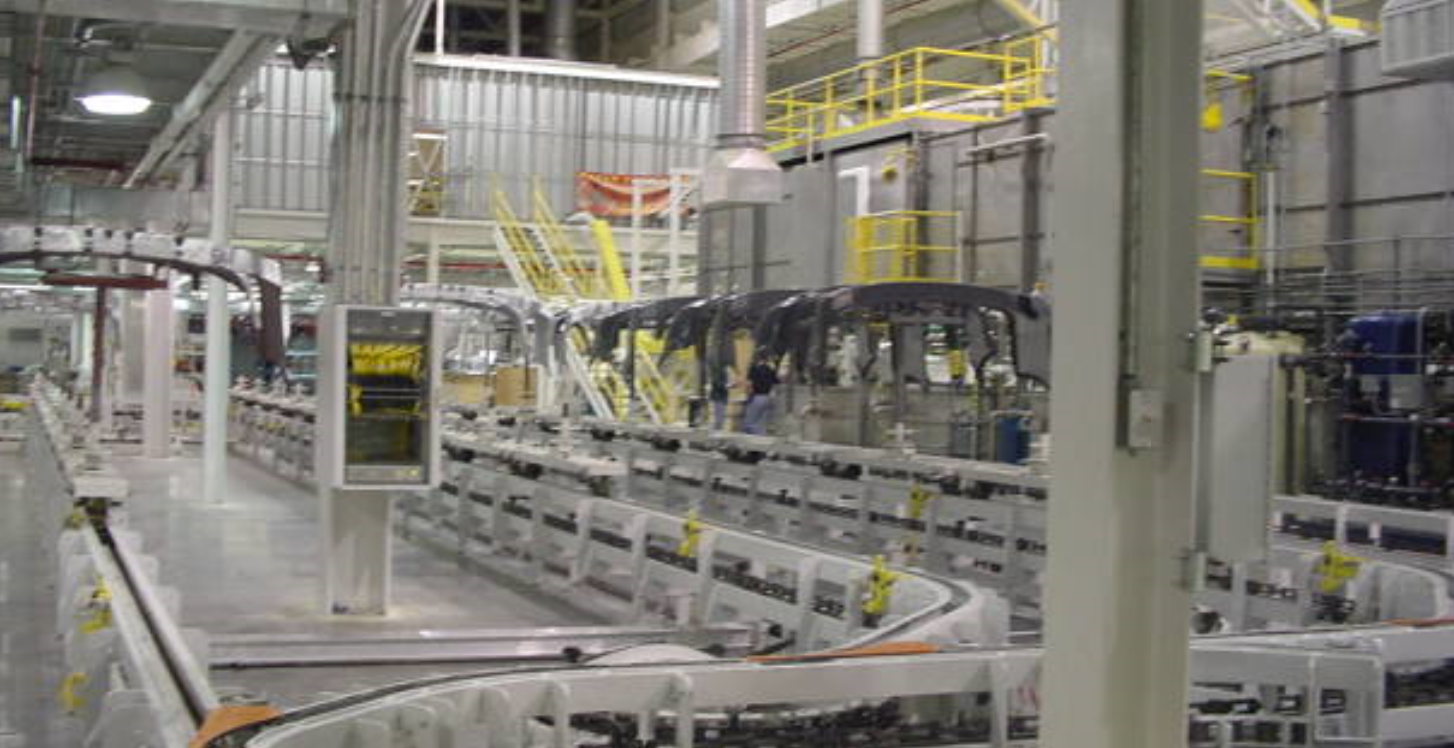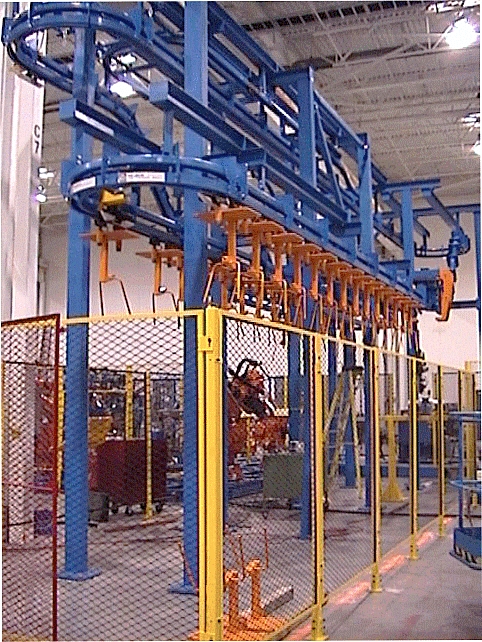 Power and Free conveyors are used in every industry and the layouts and design options are virtually unlimited.