Roller, belt and chain conveyors are the most common conveyor systems used today.  They are largely utilized as bulk material handling and delivery systems.
Roller conveyor or Chain Driven Live Roller (CDLR) is typically a medium to heavy load conveyor.  CDLR rollers are linked together and driven using standard power transmission chain.  Slip roller styles are also common and enable to load to stop as the rollers underneath slip.
Belt conveyors run a belt loop along a smooth table top or free rollers, that is looped around a head and a tail roller.  The more common belt materials available are felt, nitrile, nylon, polyester, PVC and rubber.  For specialty applications, stainless metal mesh belts and cleated belts are also available.
Chain conveyors utilize a variety of high strength conveyor chains that roll on or slide along steel or plastic tracks.
CDLR conveyors provide a high load capacity as the rollers are positively driven through directly linked chains.  There is no slippage between the rollers and the conveyor drive unit.  They are easier to inspect and maintain than most conveyors, as the space between the rollers provides good visibility and access to components.
Belt conveyors move boxes, totes, loose material and discrete parts horizontally, along inclines and declines, and around curves.  They are the simplest and least expensive conveyors with the fewest components and moving parts.
Chain conveyors are uniquely capable of handling products and bins that have irregular bottoms.  They are rugged and suitable for impact loading from direct product drops to forklift interaction.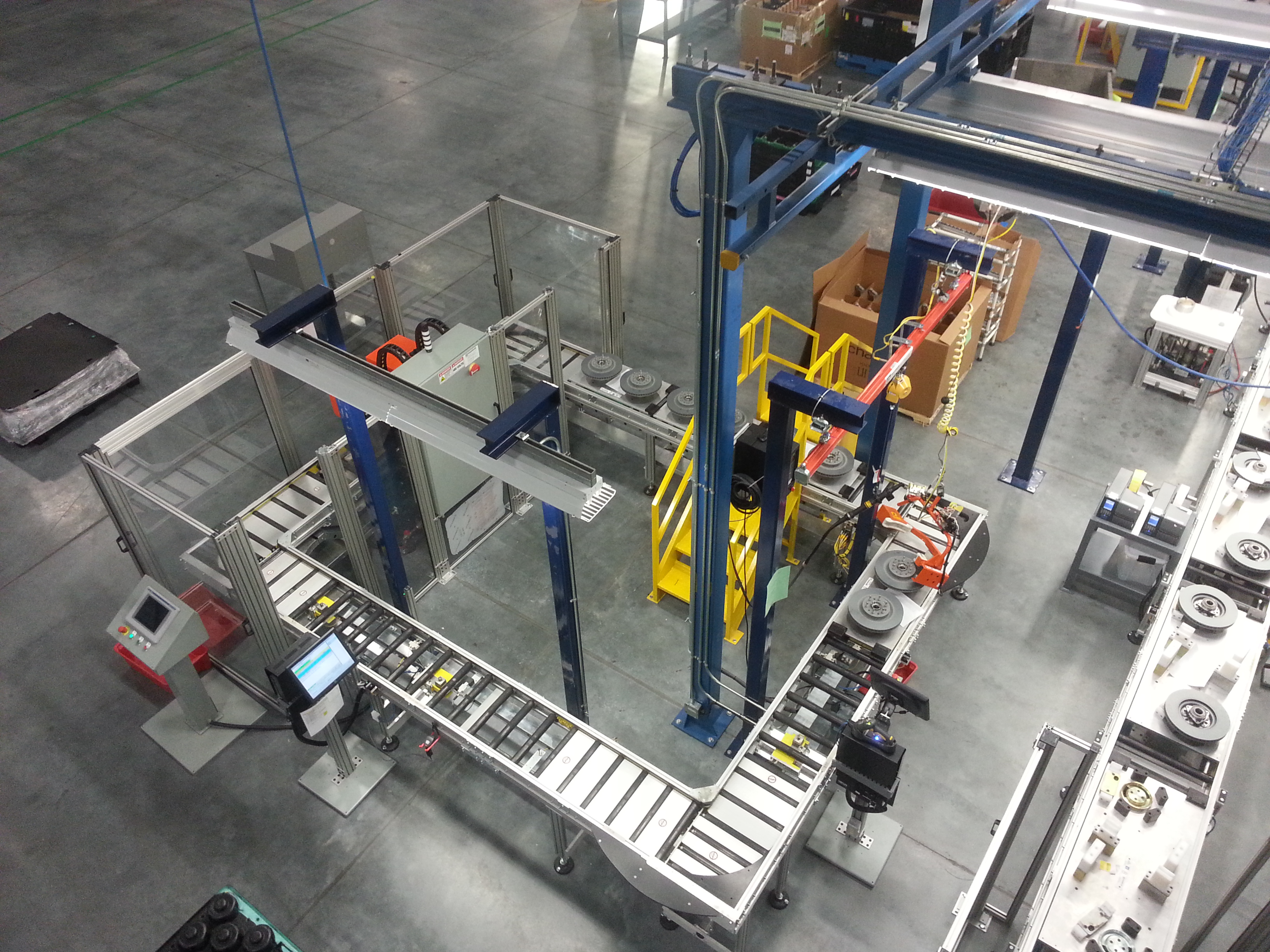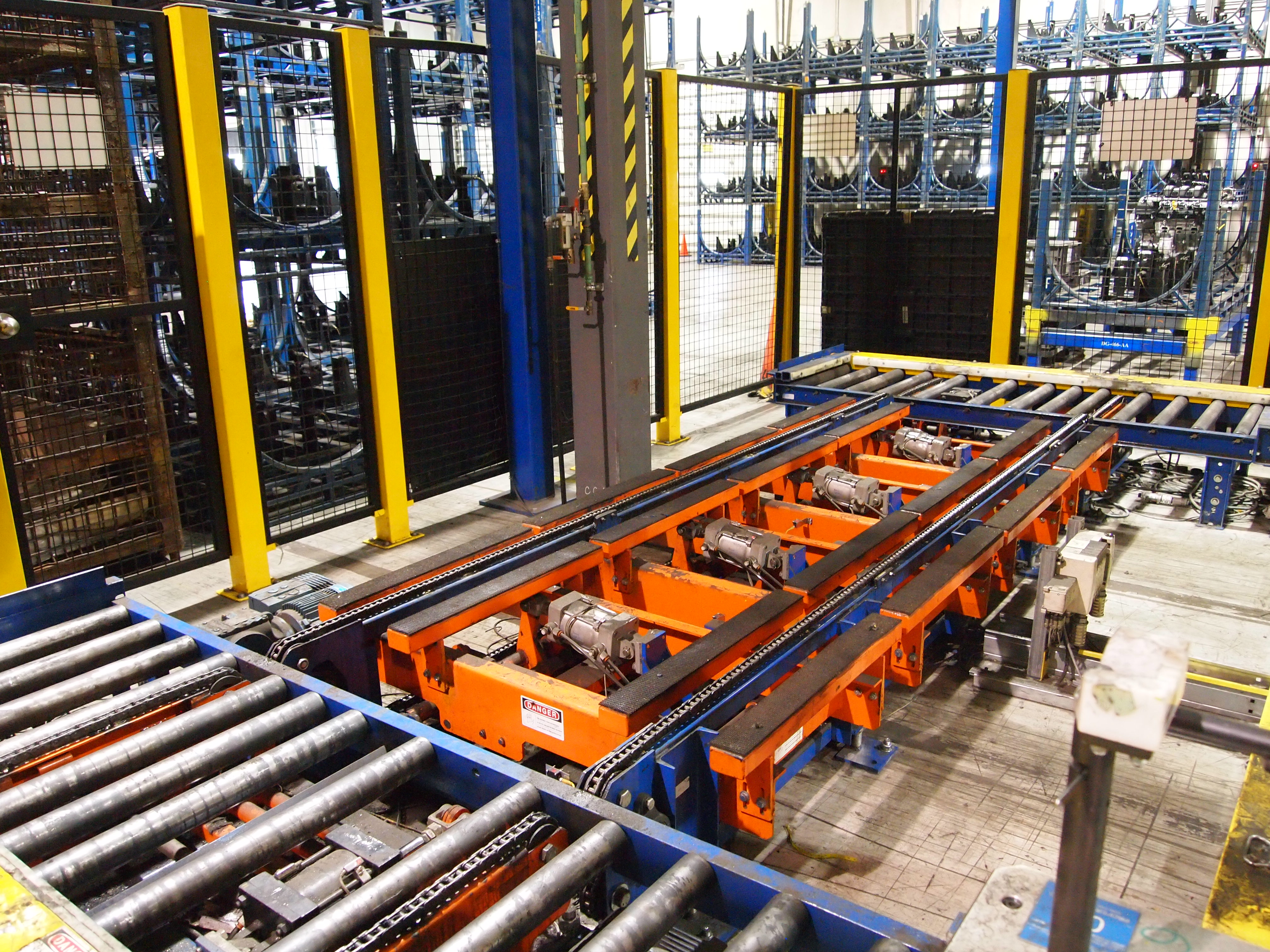 Bins, racks, totes and loose products are all handled well by these conveyors.
Airline, agriculture, automotive, distribution, food and beverage, furniture, mining, packaging, and warehousing are the main industries in which they are used.
Their simplicity and low controls content make them ideal for moving a large amount of material, from one point to another, without interruption.  However, with additional controls, systems can be configured to higher levels of complexity.