Unibilt is a medium to heavy duty square enclosed track overhead conveyor, formed of high-strength Webballoy II steel.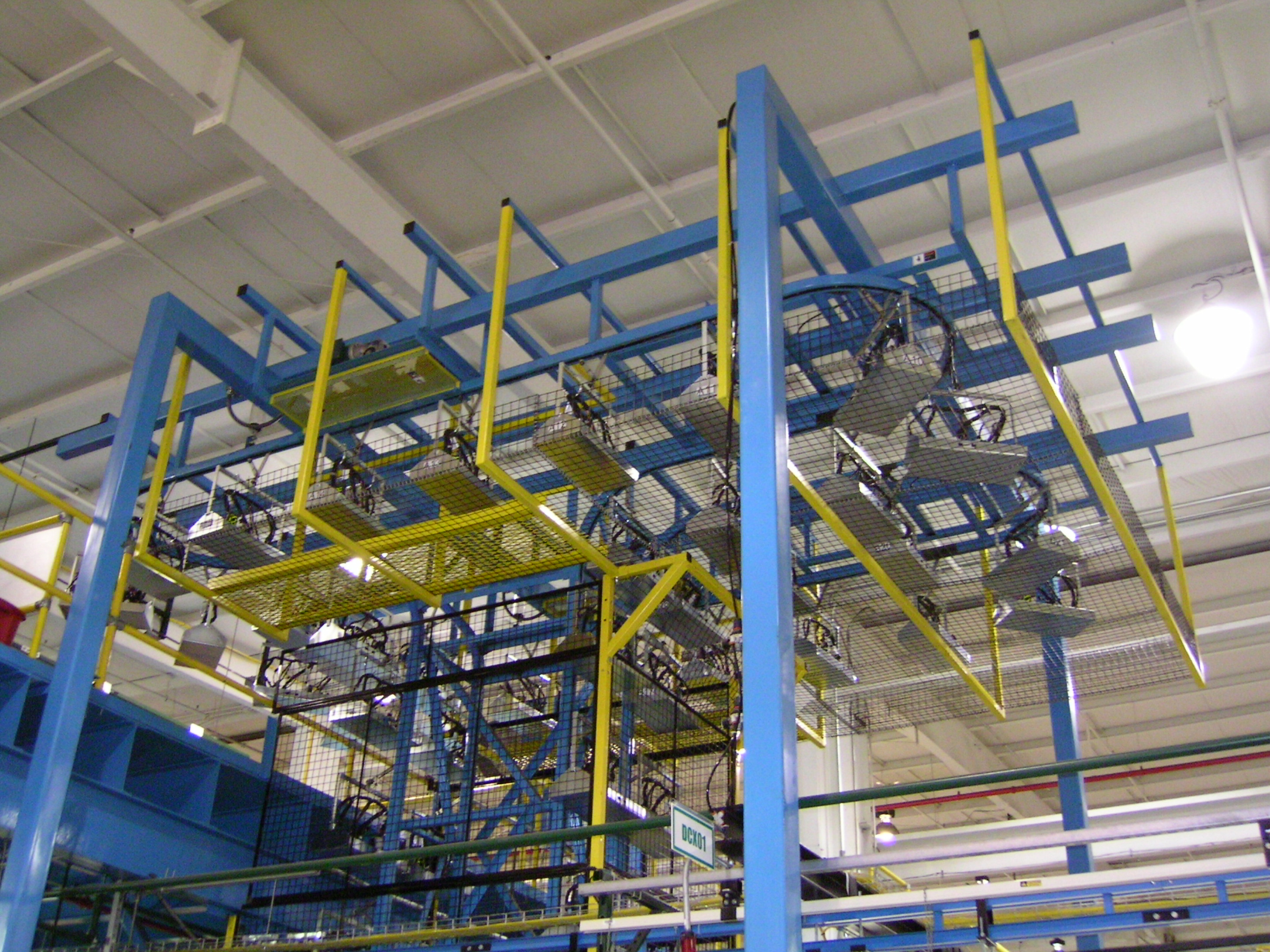 Unibilt is a welded or bolt-together modular overhead conveyor with horizontal curves and vertical inclines and declines.  It's square Webballoy II steel section has only one opening at the bottom of the track.
The chain pitch is 8″ and can be outfitted with a variety of chain attachments.  Common chain attachments are 125 lb capacity chain pendants, 250 lb 4 wheel chain attachments, load bars, rotators, indexers, and a variety of standard and custom hooks.
Unibilt's modularity makes systems easy to install and retrofit as needs change.  Unibilt's pendant compactness and tight radius curves are ideal for high density storage systems.  Heavier and a larger number of products convey effectively with the standard high load capacity attachments.
As with all overhead systems, Unibilt frees up valuable floor space by placing the equipment off the floor and moving the product overhead. This leads to increased efficiency and overall cost savings.
Maintenance is minimized with the single opening at the bottom of the track reducing the amount of dirt and debris that can enter the system and cause issues.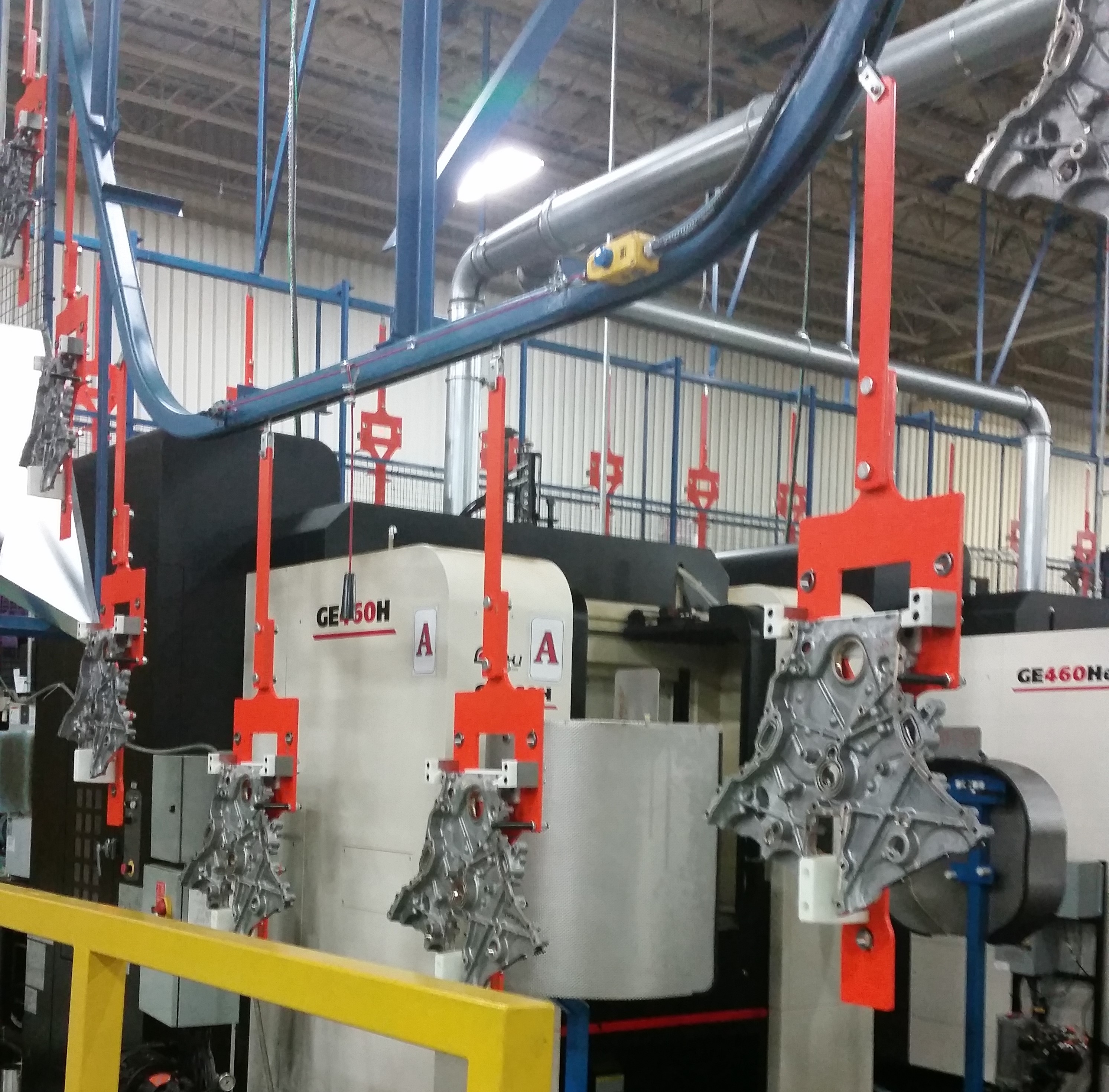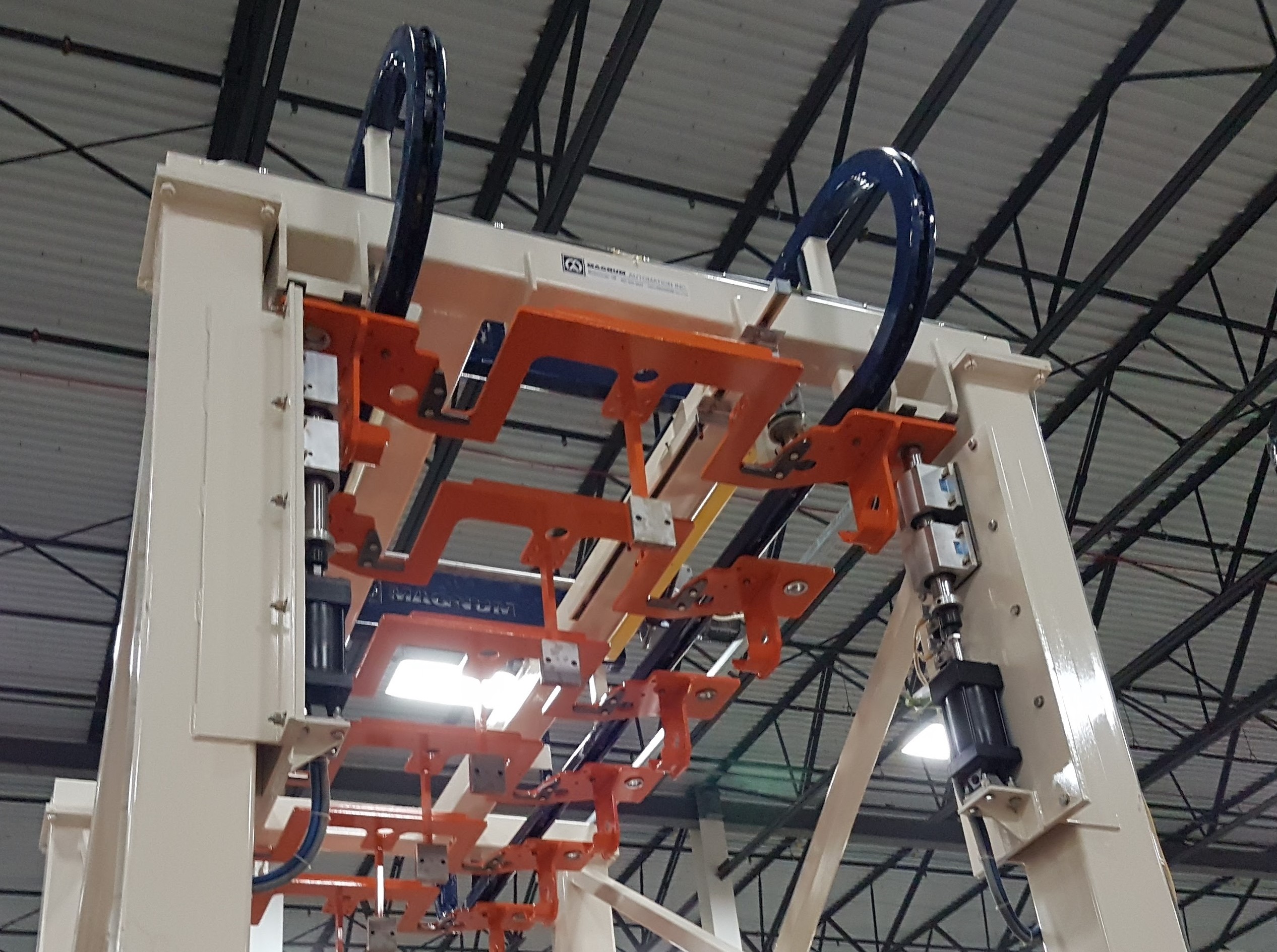 Unibilt applications are endless and found in every industry.  Medium to high capacity high density overhead storage and low cost makes Unibilt ideal for production lines, assembly lines, storage and delivery lines, and finishing systems.