I-Beam conveyor has been used successfully in industry for over a century.  It is an "overhead" style of conveyor which uses forged rivetless chain.   Available in 3 basic sizes and configurable to handle a wide range of loads, Magnum I-Beam conveyor provides a simple, versatile, durable and reliable solution to many overhead applications.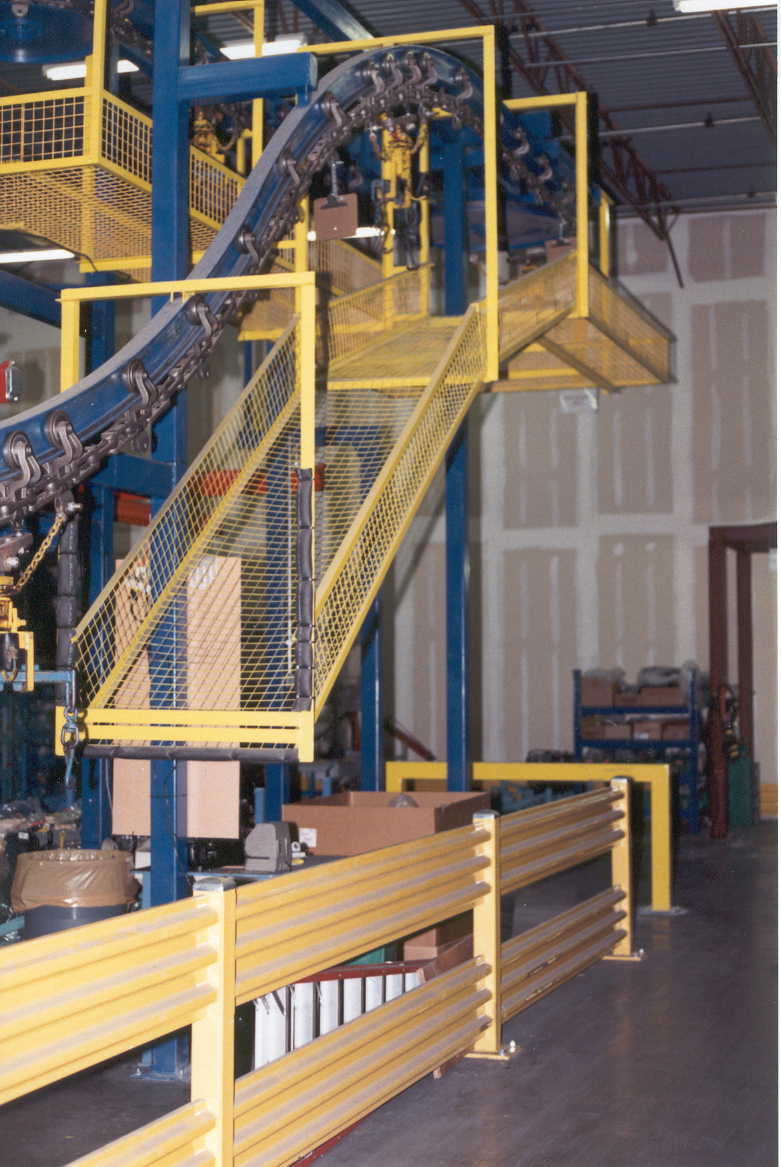 Magnum I-beam conveyor is comprised of industry standard, high quality components.  With load bearing track components consisting of wear resistant 1045 high carbon steel, our systems provide years of trouble free operation with only minimal maintenance.
I-Beam track can be twisted and turned, horizontally and vertically, in a limitless combination of designs.
Fully exposed and rivetless chain allows for easy inspection and lubrication.  Trolleys may be open faced allowing for spray lubrication or sealed with grease fittings.
Inline torque arm drives are fitted with sensors for overload protection.  Floating take-up frames are often similarly outfitted with travel limits to warn and protect against over-stretched chain.
| Type | Single Trolley Capacity | Capacity with Load Bar | Hanging Points |
| --- | --- | --- | --- |
| X-348 | 200 Lb | 400 Lb | Configurable on 6″ Spacings |
| X-458 | 400 Lb | 800 Lb | Configurable on 8″ Spacings |
| X-678 | 1200 Lb | 2400 Lb | Configurable on 12″ Spacings |
I-Beam conveyor is an "overhead" style of conveyor allowing minimal to no footprint, freeing up valuable floor space.  All steel construction allows for coveted high load capacity systems.  Due to I-Beam's simplicity, the systems are rugged. reliable and require little maintenance.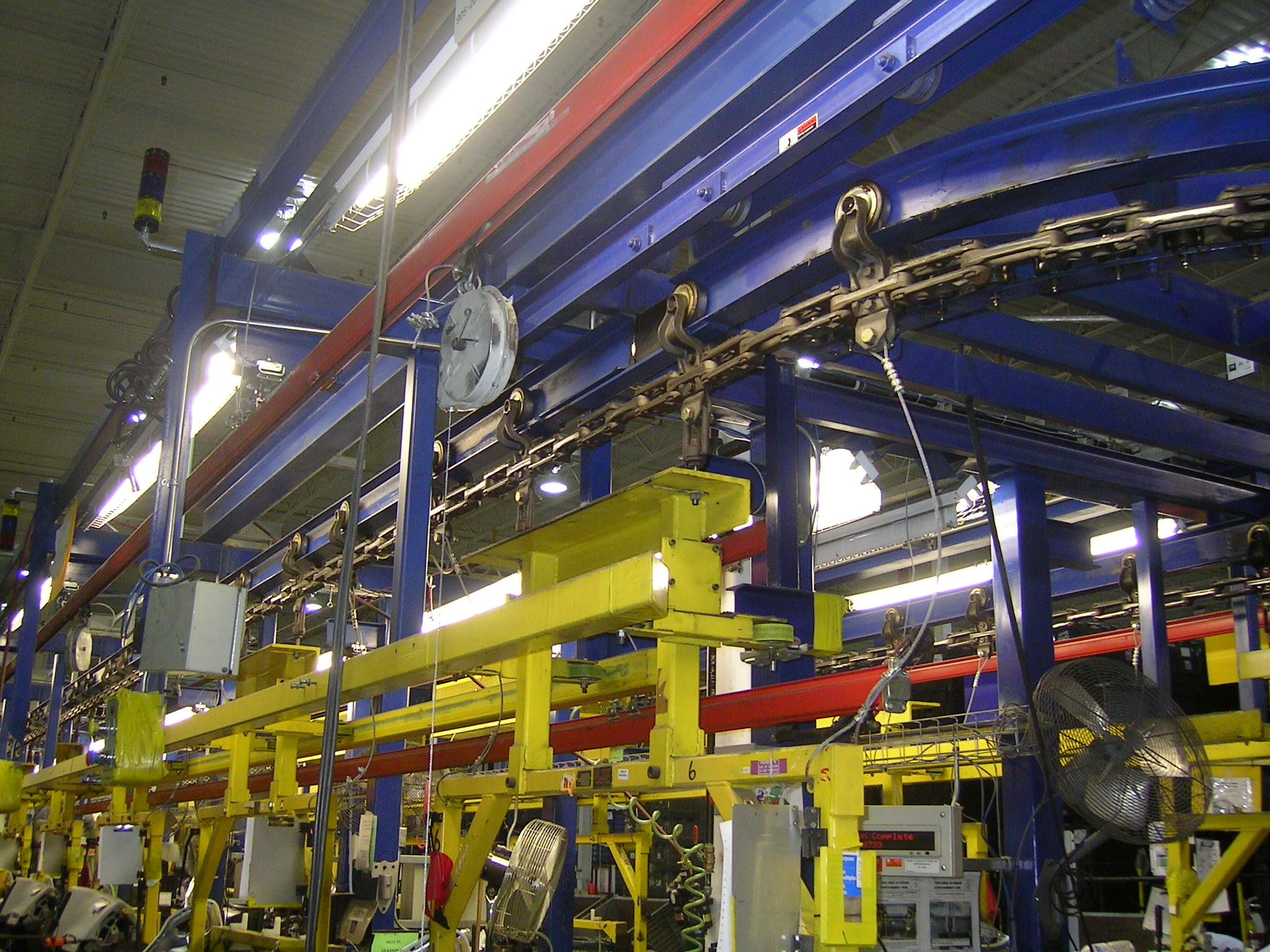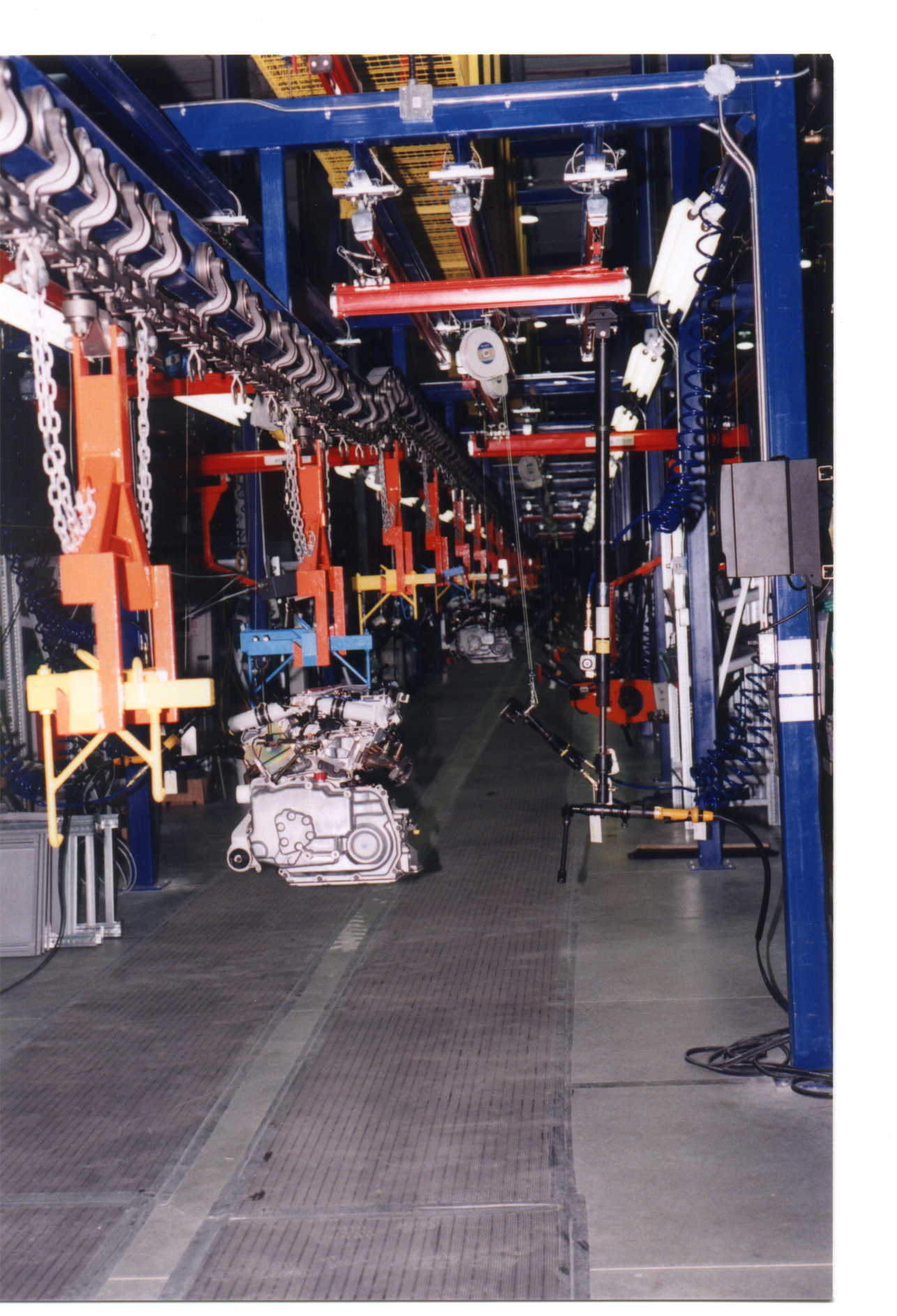 The typical applications for Magnum I-Beam conveyor are assembly lines,  process automation, finishing systems and material storage/delivery.
I-Beam's versatility lends itself to almost every industry including, automotive,  food and beverage, household appliances, office equipment, pharmaceuticals, retail, textile and warehousing.