Subassemblies and kitting are common methods of supplying smaller components to a larger build. These items may be collected or assembled lineside (close to the main assembly line) or in a remote section of the building and delivered as required.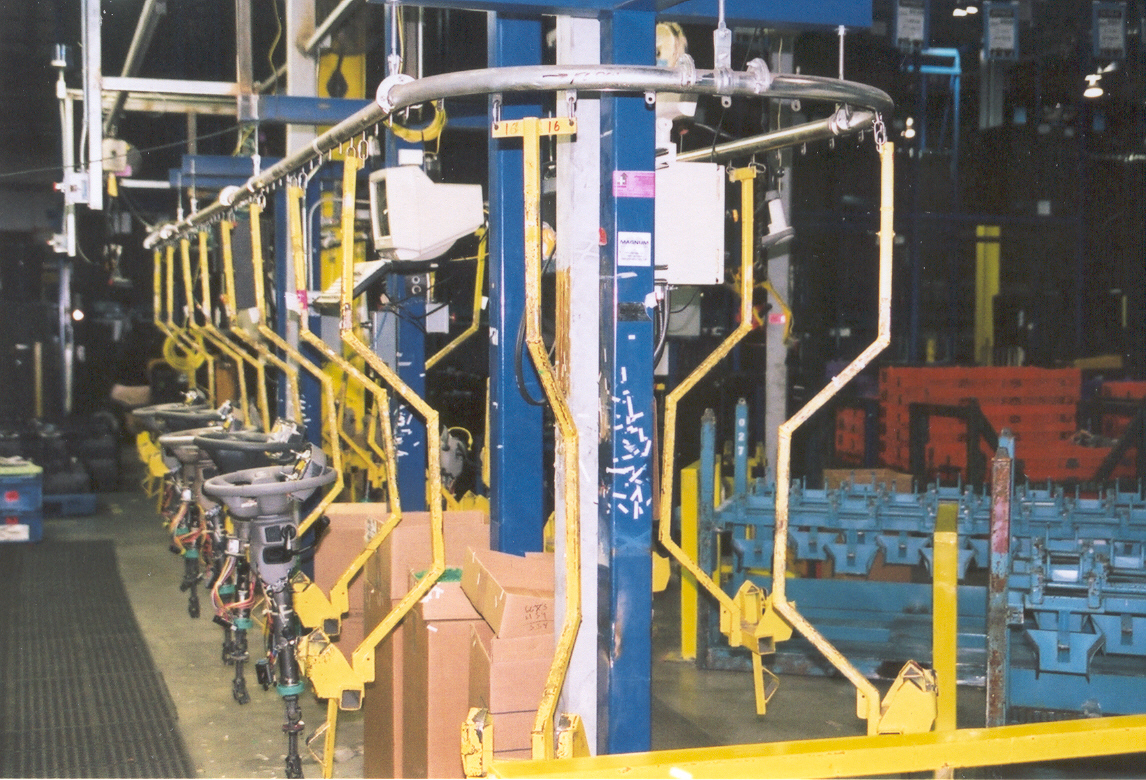 Subassemblies are a good way to reduce the complexity of a larger assembly. They contain lower part content and are built on separate lines/tooling and may be produced at rates faster than the main line. Decoupling this operation from the main line may aid in reducing potentially wasted operator time.
With ever increasing part content, main assemblies benefit from remote kitting of components. Large cumbersome components, such as wiring harnesses, can easily have 30-40 variants based on the options chosen in a vehicle. Providing lineside area for that many bins is not practical as space is usually limited, and operators do not have time to cover the long distances to access these widely spread bins.
Part verification is a major concern when similar parts or a large number of small parts are used in one station. Operators benefit from prepackaged kits by eliminating their need to search and track parts. They can be prepacked and verified with a variety of error proofing methods including vision systems.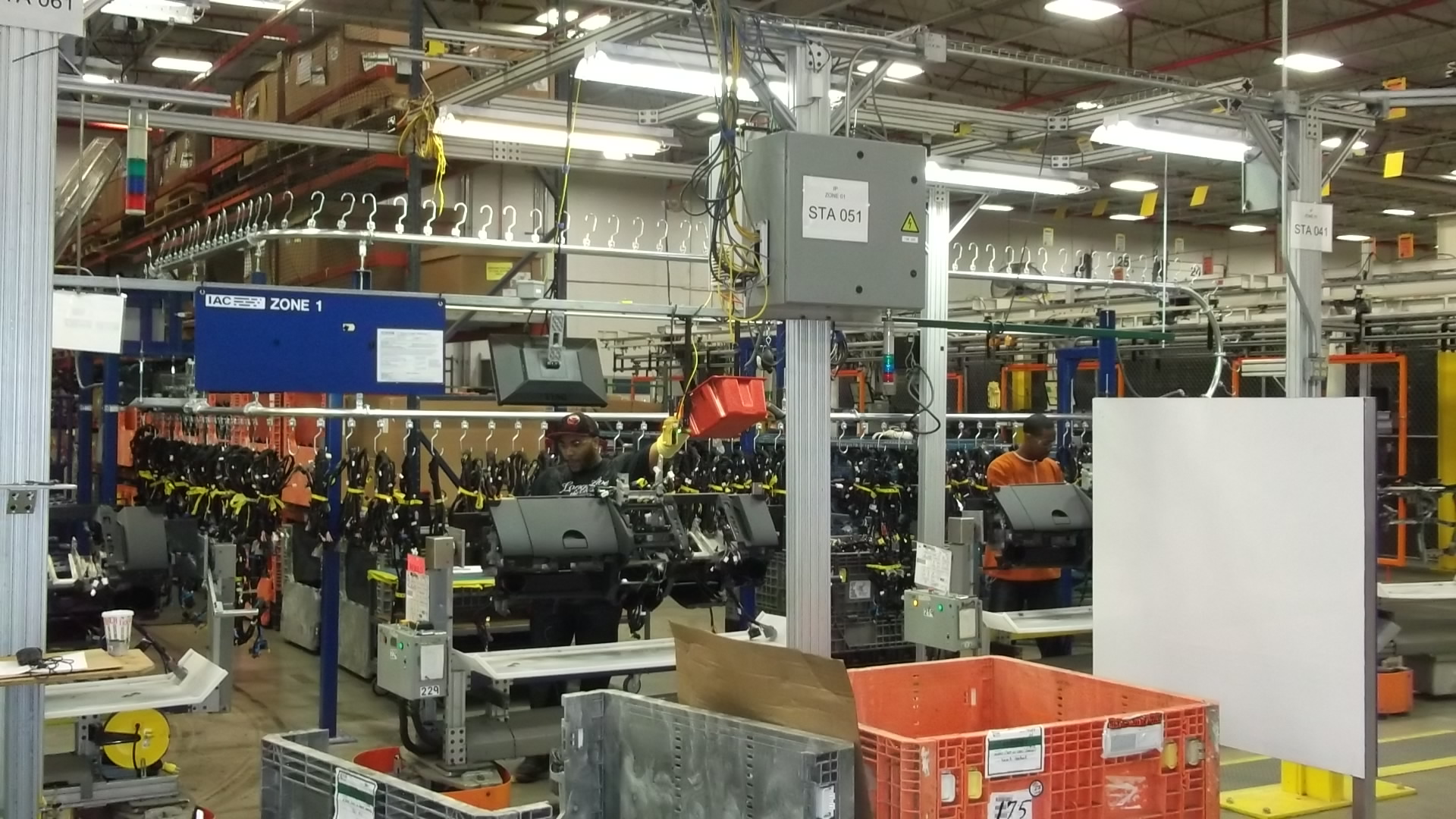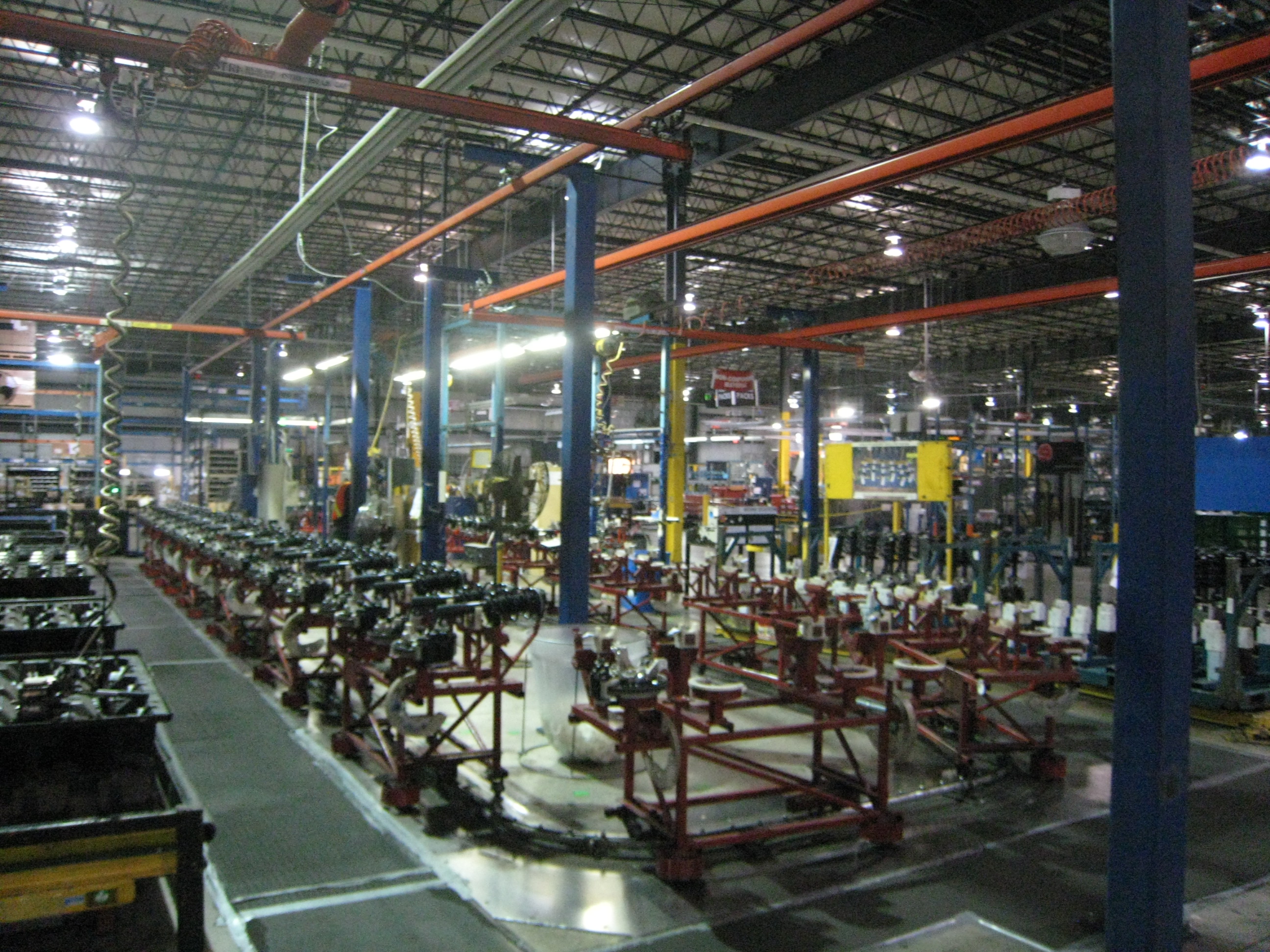 The following equipment is commonly used to support subassembly and kitting processes:
Light to medium duty overhead conveyor
Belt and roller conveyor
Pick-to-light bins and racks
AGC's for remote kitting
Racks (on wheels) and totes