There are many automotive interior components and they differ significantly in shape and size. We provide a range of fixtures, carriers, pallets and assembly line designs to handle each individual product and the challenges they present.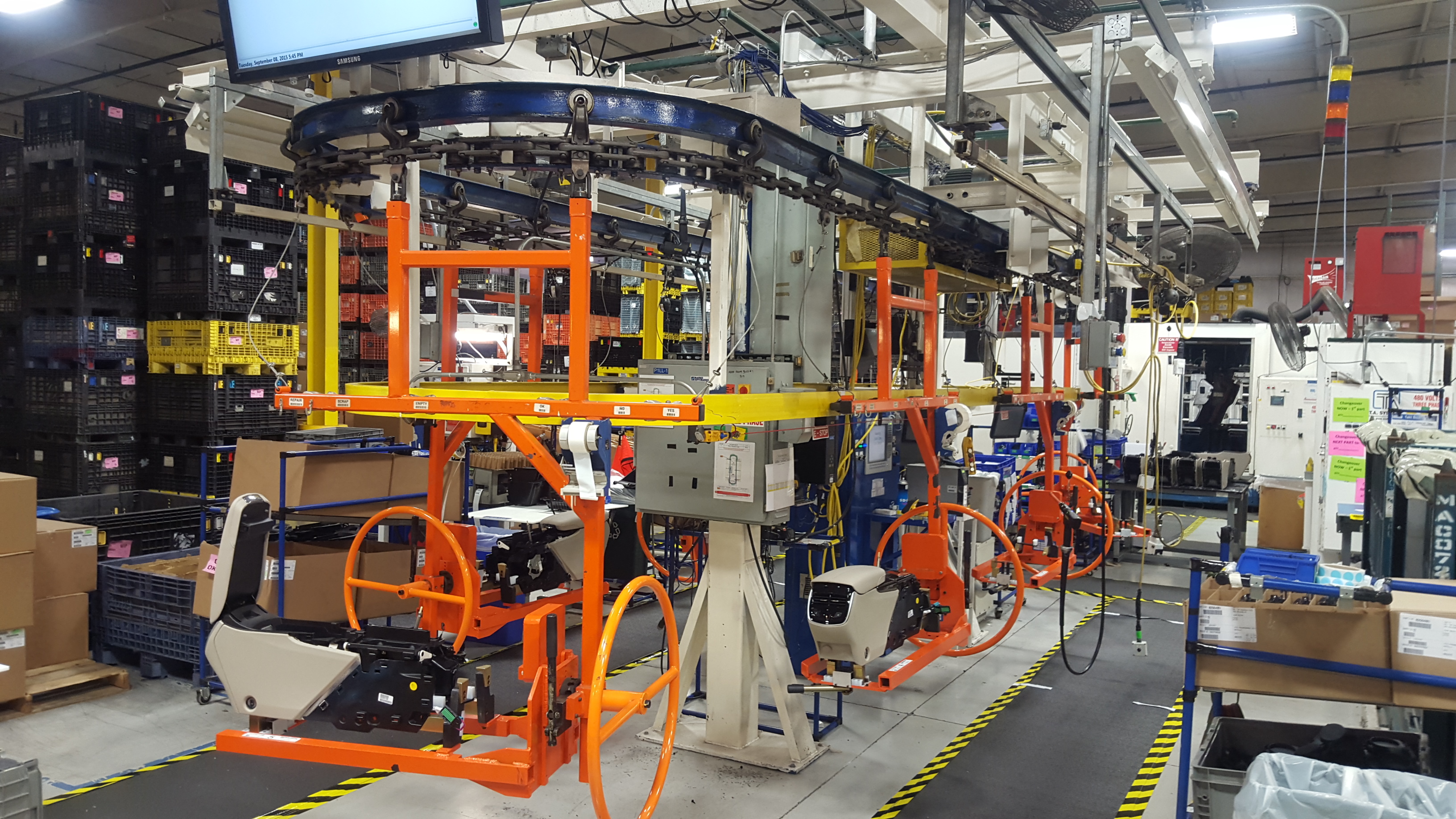 Automotive interior components include center consoles, front consoles, door pads, headliners, seats, headrests, instrument clusters and carpeting. The conveyor systems used to handle these components include overhead continuous chain, overhead power and free, roller, belt, towline and slat.
Each system is paired with custom tooling to retain and present the component during the assembly process. Interior assembly builds are also low to moderate in complexity, usually requiring a shorter assembly line.
Peripheral equipment can include items such as lift assists, tool rail, feeder conveyors, pick bins, and task lighting.
Where required, systems are supplied with heavy duty overhead structures, which capably support an array of additional accessories such as fans, lights, error proofing stations, torque controllers, printers, routers, HMI's, scanners and signs.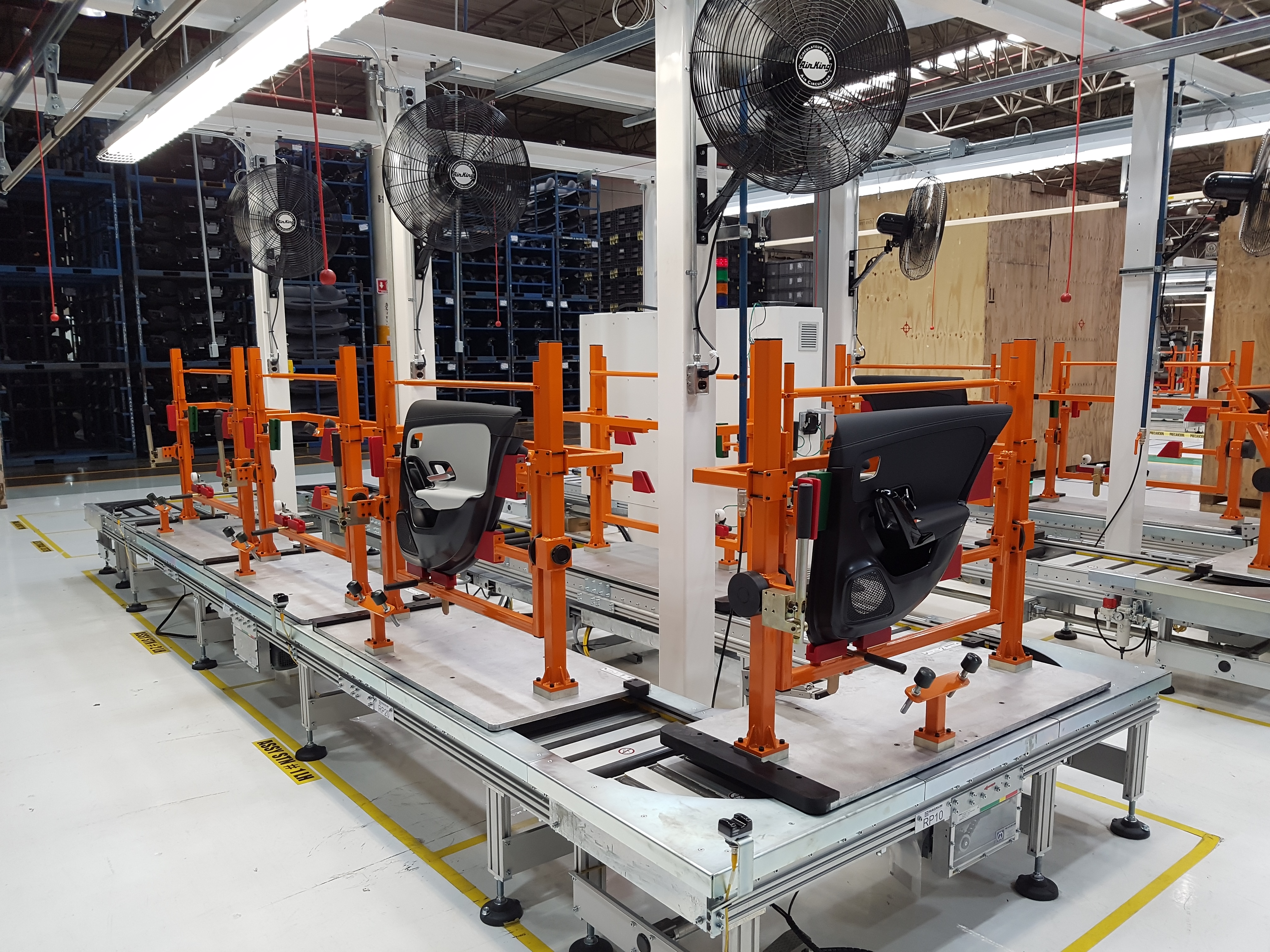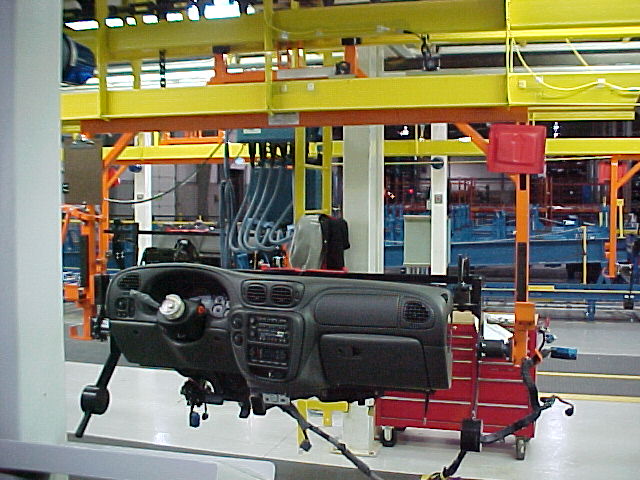 Our interiors assembly lines feature:
A suitable conveyor system
Custom fixtures with rotation features (carriers/trunnions/pallets)
Heavy duty support structure
Tool rail along the entire length of the assembly line
Area lighting and fans
Redundant drives
Full controls package with VFD motor control, HMI, call buttons, beacons and emergency stops
Continuity and full functionality electrical testing rigs
Cranes, articulating arms and lift assists
Rack transfers and rack over/unders
Feeder conveyors and bin tilters
Subassembly lines