Chassis modules include frames, engine cradles, suspension corners, and steering assemblies. The broad range of these components, from complexity to size and weight, command a large assortment of conveyors, cranes and tooling in their assembly.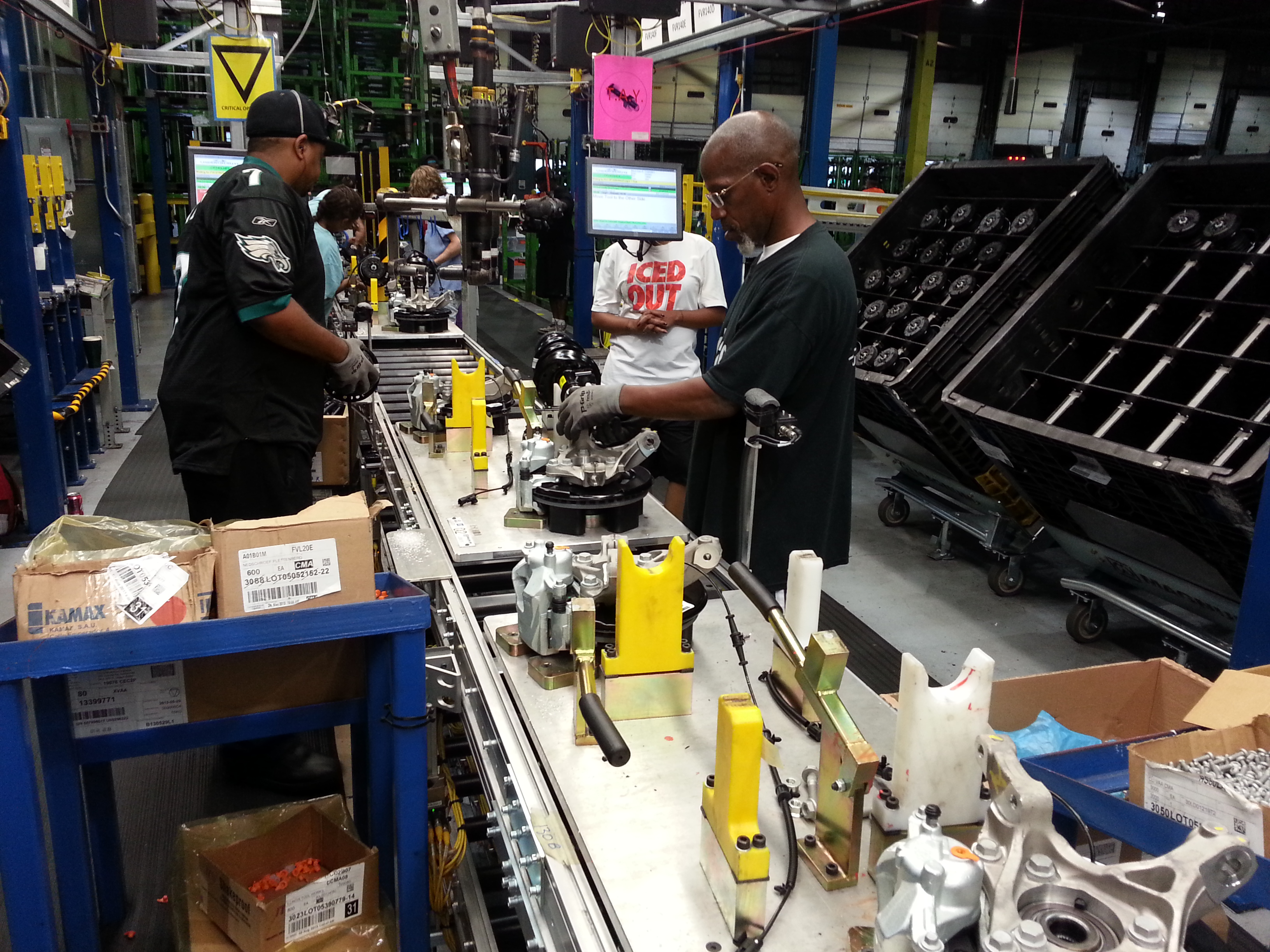 Chassis assemblies cover a wide range of shapes and sizes but are not commonly heavy.  Each assembly is married to custom fixturing such as pallets or carriers and transported on medium duty conveyor systems. Magnum equipment is designed to reliably operate in the background so you can focus on your production without interruption.  It is built to last and work with minimal attention and maintenance.
Complete systems come with custom designed and built ergonomic lift assists, which integrate seamlessly with pallet or carrier tooling and the inbound and outbound racking holding features.  Conveniently positioned tool rail places nut drivers and screw guns optimally for operators at each station. Heavy duty overhead structures support the tool rail, lighting, plus an assortment of additional accessories such as fans, lights, error proofing stations, torque controllers, printers, routers, HMI's, scanners and signage.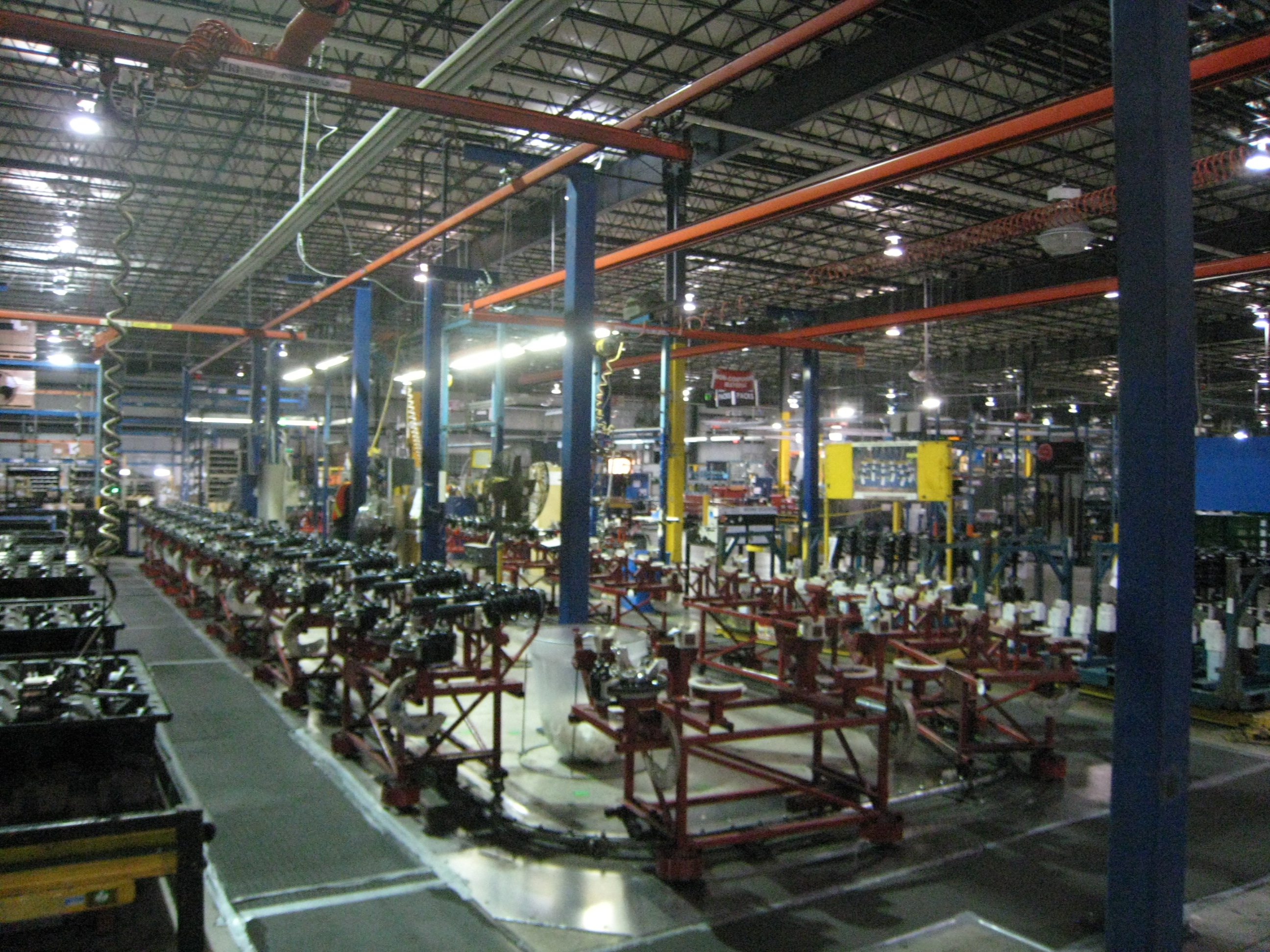 Our chassis assembly lines feature:
Synchronous or power and free overhead conveyor systems
Chain driven live roller (CDLR), or slip roller pallet systems
Custom fixtures and carriers
360° Z-axis rotation on pallets
Heavy duty support structure
Tool rail
Area lighting and fans
Full controls package with VFD motor control, HMI, call buttons, beacons and emergency stops
Cranes, articulating arms and lift assists
Rack transfers and rack over/unders
Feeder conveyors and bin tilters