Conveyor systems are an integral and essential element of paint and finishing systems. They guide products through mazes of washers, degreasers, cleaners, baths, deionizers, heaters, tanks, booths, rooms, robot stations, blow-offs, curing sections, coolers, ovens and inspections stations.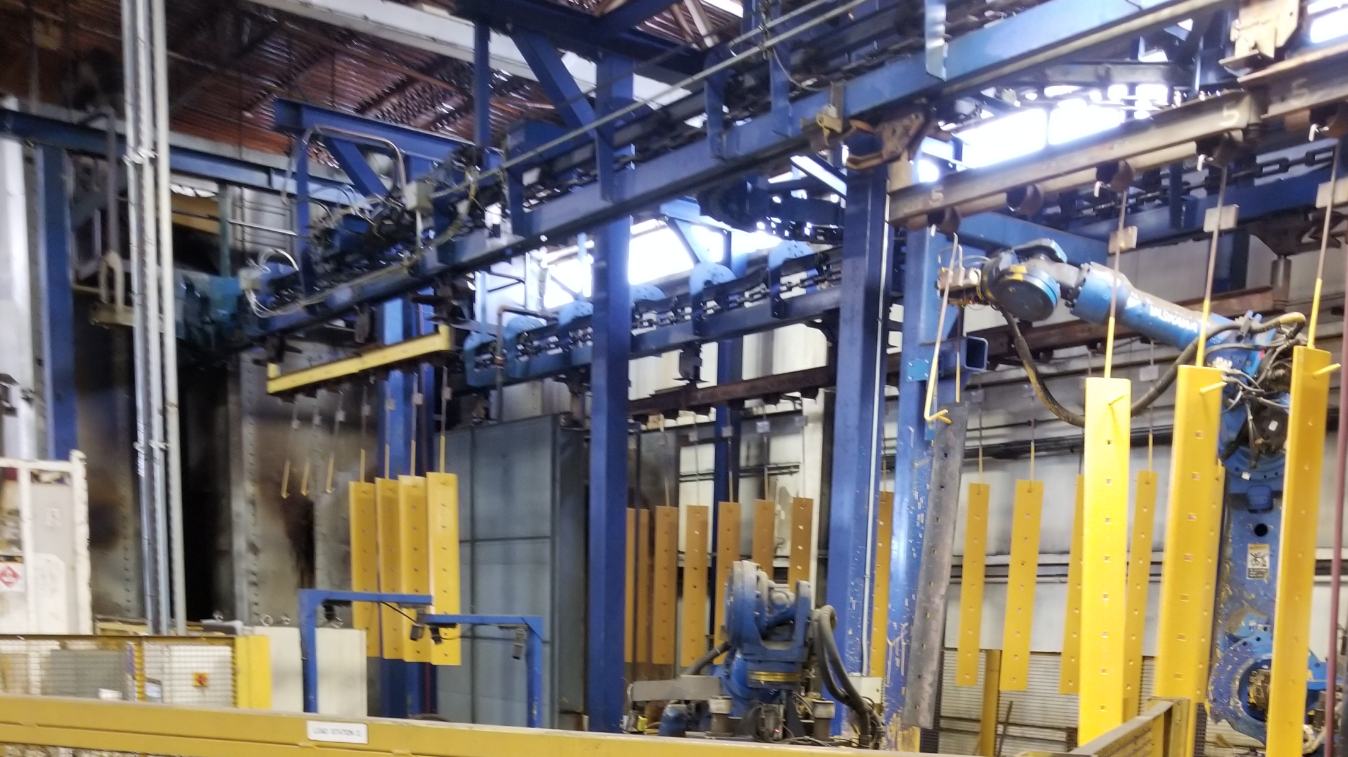 Conveyor processed paint and finishing systems reduce material handling, production time and productions costs significantly. Conveyors conveniently pace the finishing process and give management the control to increase or decrease throughput as necessary.
Finishing systems are a large investment, best suited for high volume and high-speed production. Magnum finishing conveyors provide excellent performance and reliability with minimal maintenance.
Automating improves process control, finish consistency and finish quality. It is often easier to spot and correct product finishing deficiencies in conveyor processing than in batch processing. Fewer parts are affected by deficiencies and inconsistencies as the line can be stopped and issues can be corrected as soon as they are discovered.
Our systems are designed to meet your current needs and, with forethought, to make them as adaptable as possible to address your future needs.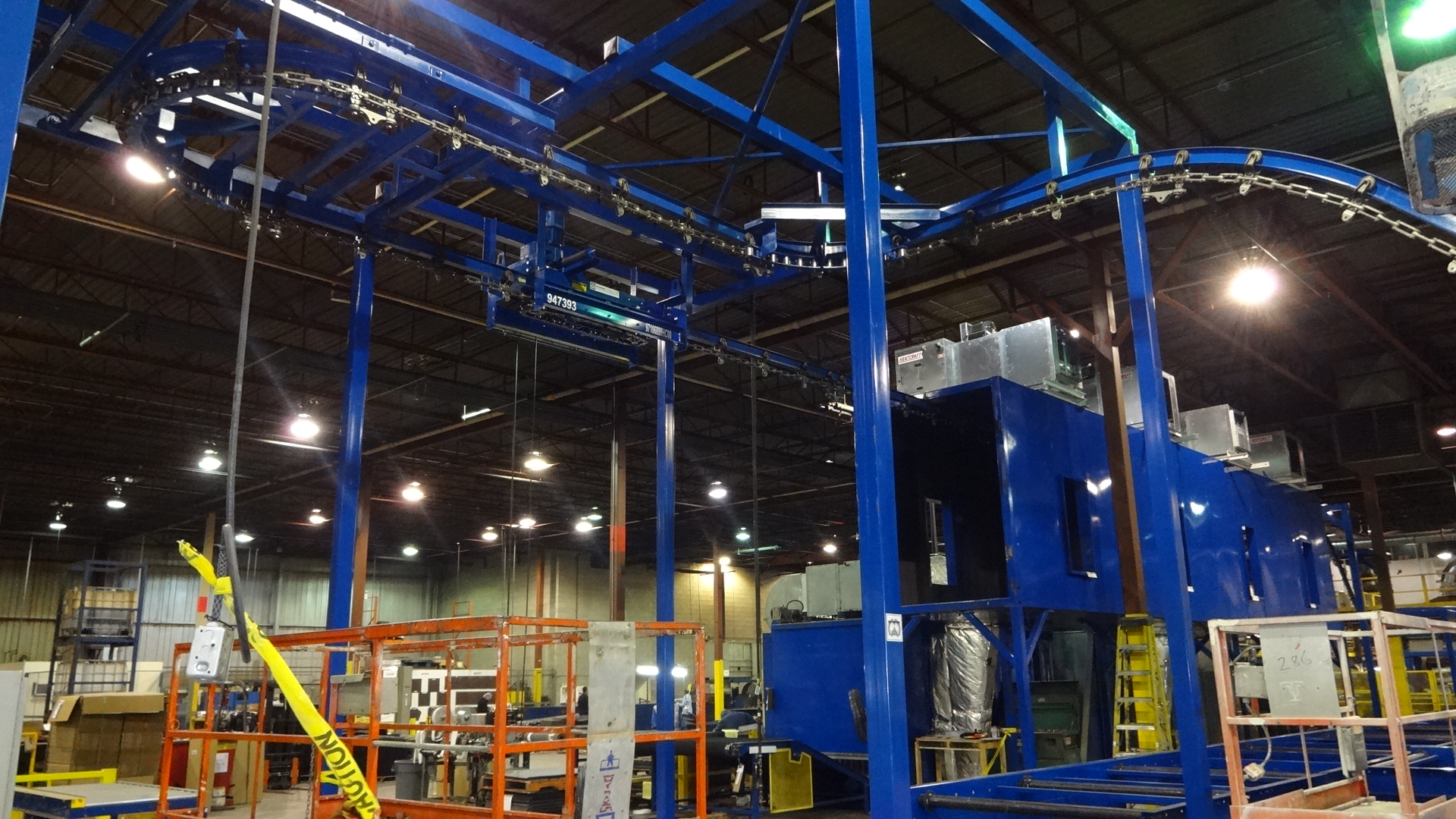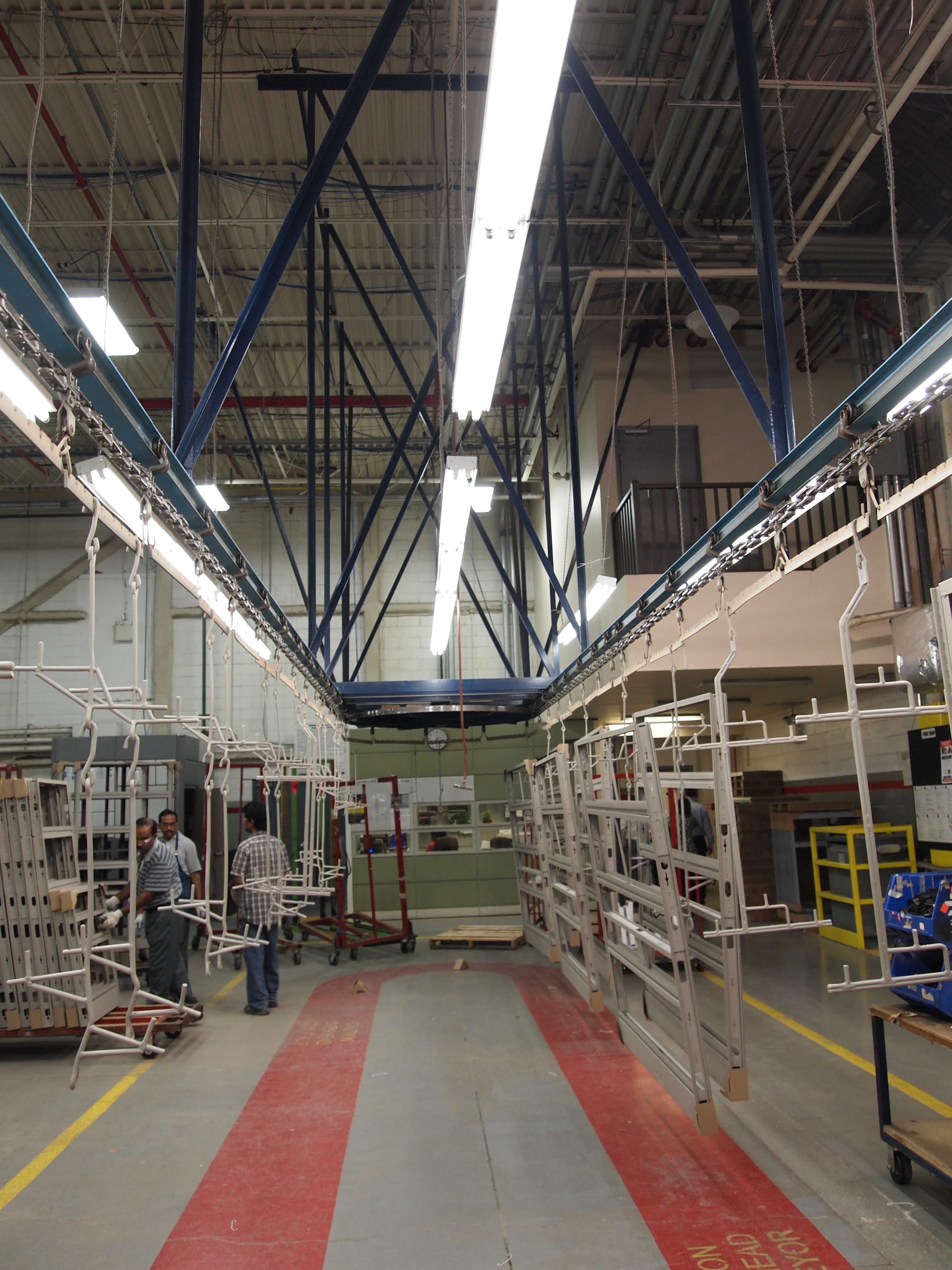 Below is a list of common finishing processes which use conveyor systems:
Wet painting
Powder coating
Electroplating
Dipping
Fluidized bed
Anodizing
Oxidizing
Abrasive blasting
Washing
Blasting
Heat treating
Vibratory finishing