Delivery and storage conveyors range from simple gravity conveyor to elaborate and highly automated systems. These systems are space saving while servicing multiple load and unload points.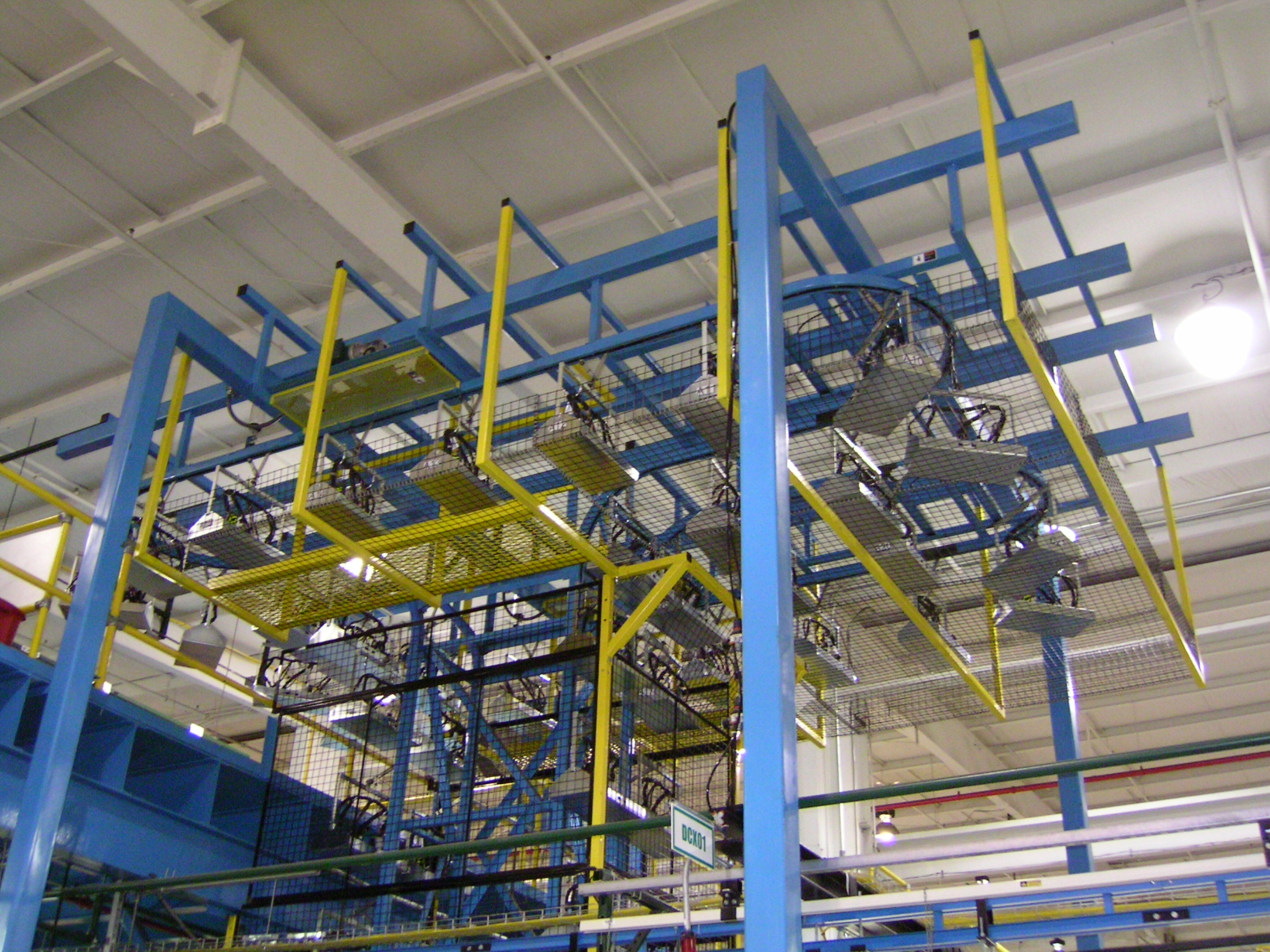 Delivery and storage conveyors improve efficiency by reducing material handling by operators and by reducing factory floor space usage. Materials are picked up and dropped off at dedicated operator workstations, facilitating an "on demand" process, and ultimately reducing handling costs. They are popular in the automotive, warehousing, manufacturing, finishing, and fulfillment centers.
Materials are stored away from operators and machinery and are packed and stacked in order to take advantage of the volumetric space available, reducing the overall footprint. They can travel and store horizontally, vertically, inclined, declined and around corners. Additional features available on these systems are packing, sorting, tracking and weighing. Conveyor styles are selected based on the size, weight and shape of the material.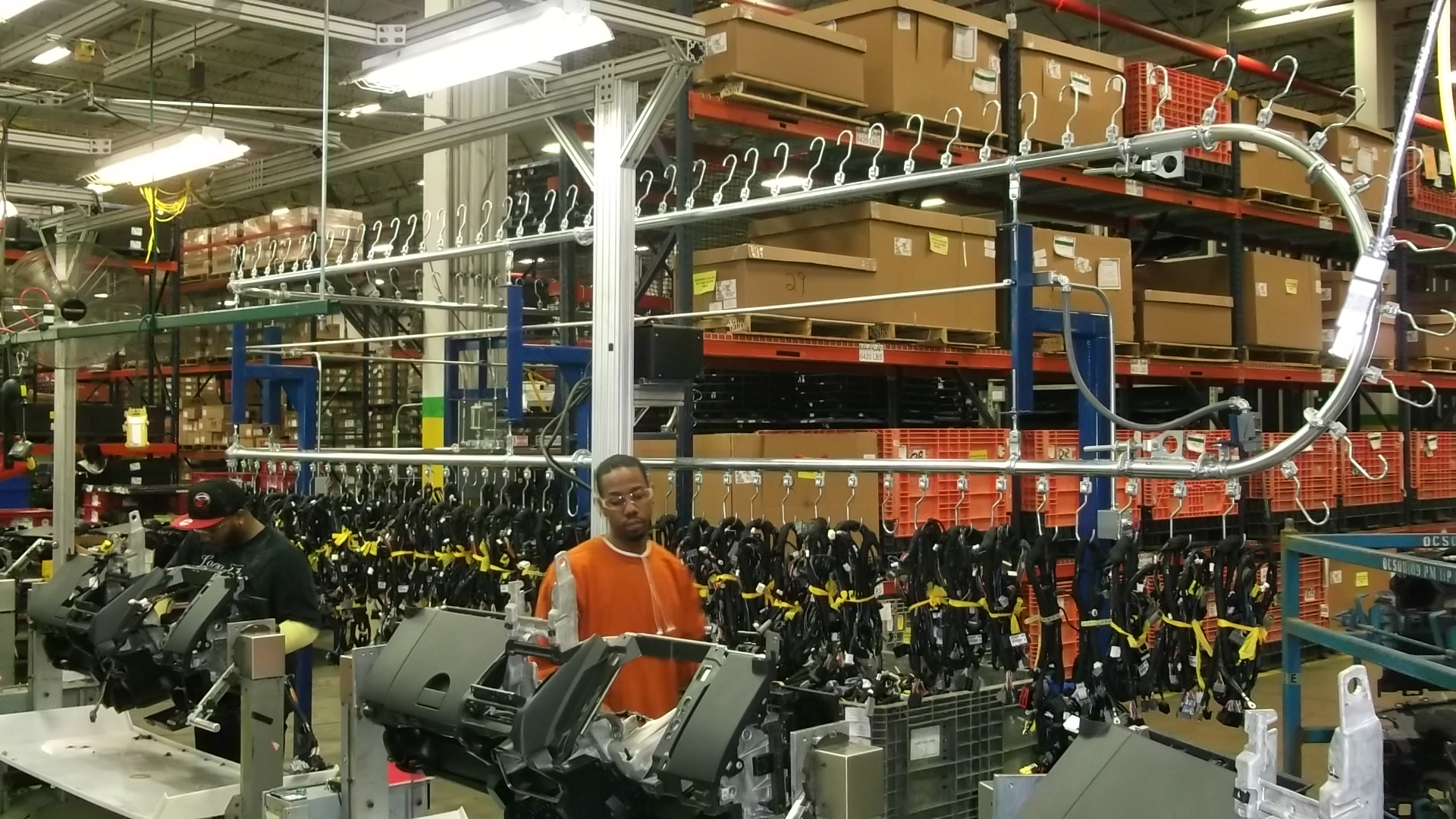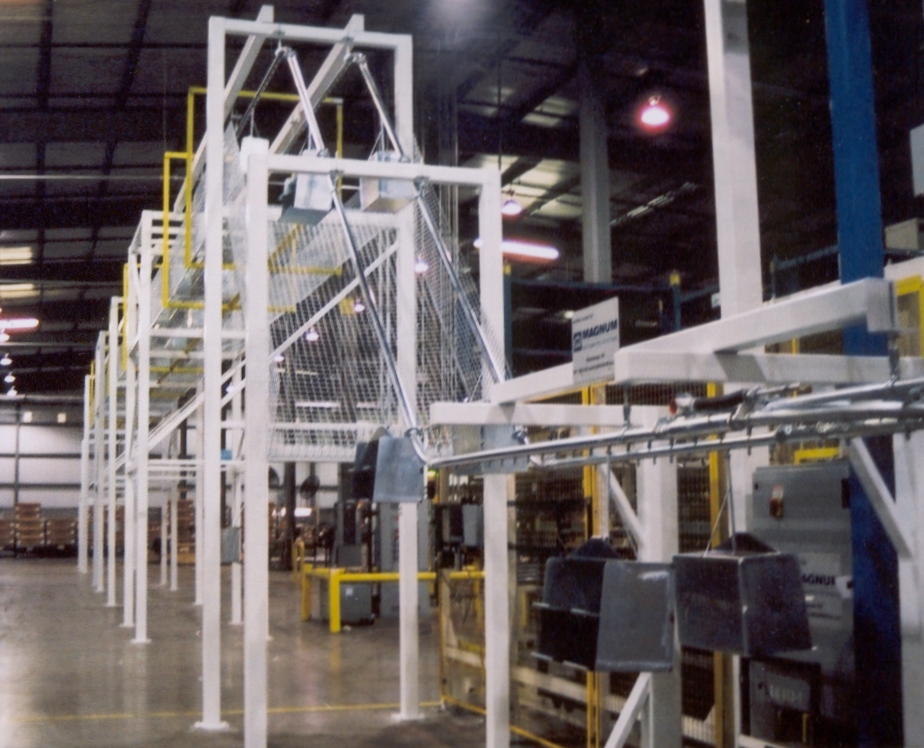 Popular conveyors used for delivery and storage systems:
Overhead enclosed track
Overhead I-Beam
Overhead power and free
Vertical carousel
Slider bed
Chain driven live roller (CDLR) and slip roller
Chain
Gravity roller