Overhead continuous chain or power and free conveyor systems are used widely throughout the manufacturing sector due to their versatility, robustness and cost effectiveness.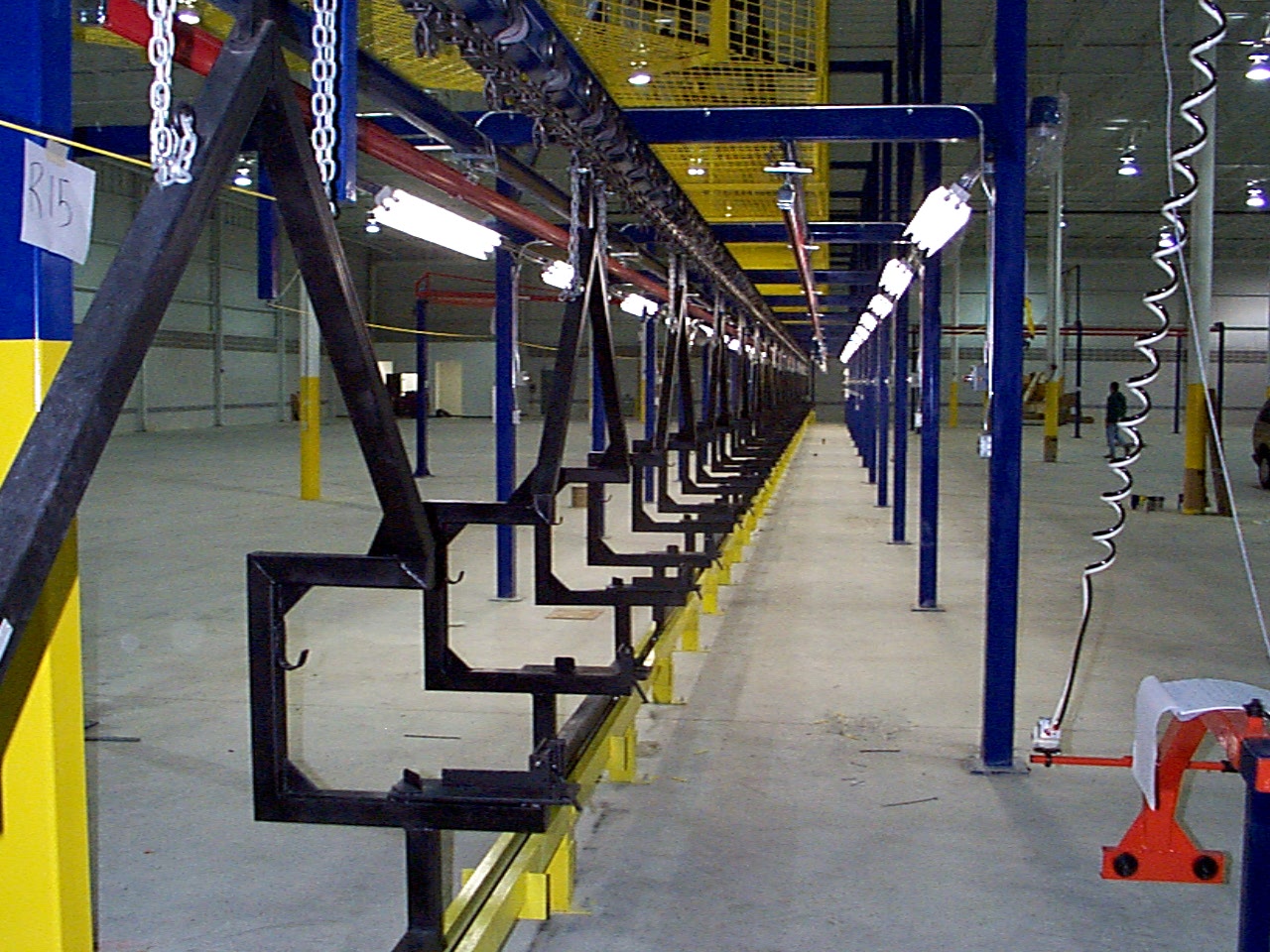 Overhead systems streamline a manufacturing process by arranging assembly tasks in a linear fashion.  Each station along an assembly line has a simplified set of assembly steps, and a limited number of parts to assemble, allowing operators to specialize at their individual tasks.  This greatly improves their performance, which translates to higher production rates and improved quality.
Overhead assembly lines keep their product off the factory floor to improve product access, reduce floor space requirements and facilitate housekeeping.  They are capable of inclining and declining, which can tie or separate stations to and from each other.
Power and free systems offer additional features such as stopping carriers in stations, buffer zones, high-density accumulation and diagonal banking.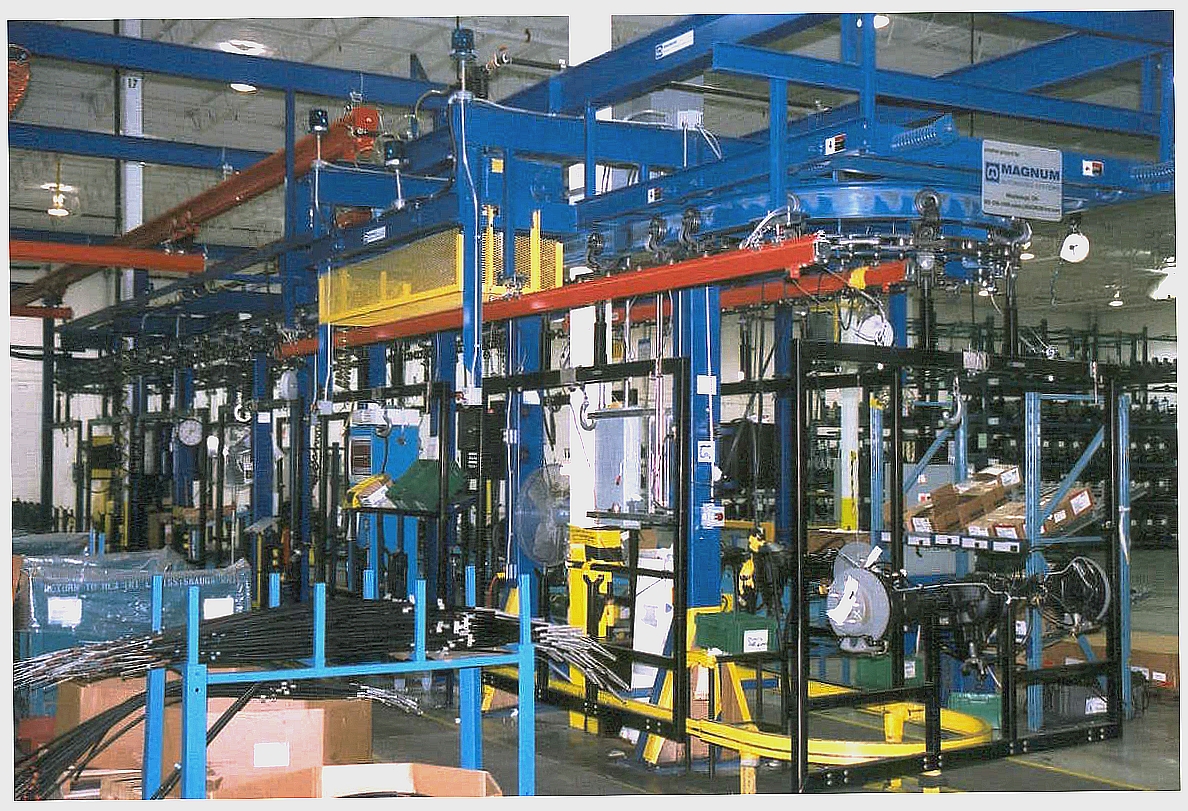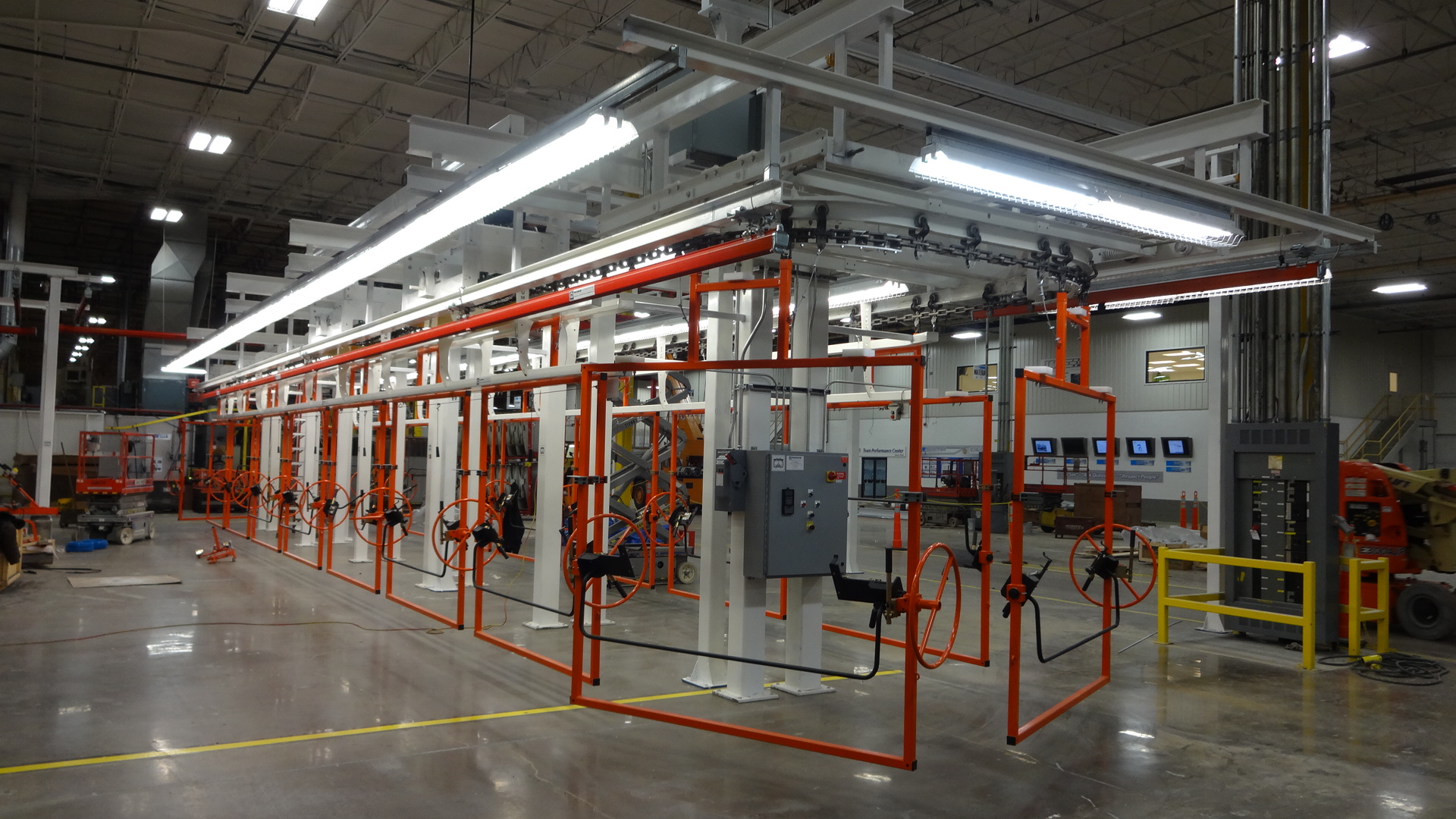 Below is a partial list of industries that use overhead assembly systems:
Automotive
Geral Manufacturing
Aerospace
Appliance
Farm equipment
Furniture
Garden equipment
Machine building
Nuclear
Transportation
Branko Stupalo
Magnum's Automatic Guided Vehicles (AGVs) and Automated Guided Carts (AGCs) are manufactured by the industry leader; Daifuku North America (JB Webb). These vehicles increase productivity, reduce operating costs and improve ergonomics for many industries [...]
Branko Stupalo
Floor conveyor systems are used widely throughout the manufacturing sector due to their range of capacities, robustness and cost effectiveness. Streamline Floor conveyor systems streamline a manufacturing process [...]
Branko Stupalo
Overhead continuous chain or power and free conveyor systems are used widely throughout the manufacturing sector due to their versatility, robustness and cost effectiveness. Simple Overhead systems streamline [...]