Flow racking is a gravity style roller conveyor setup in rack formation for high-density storage.  It is ideal for presenting a large volume supply of product to an operator.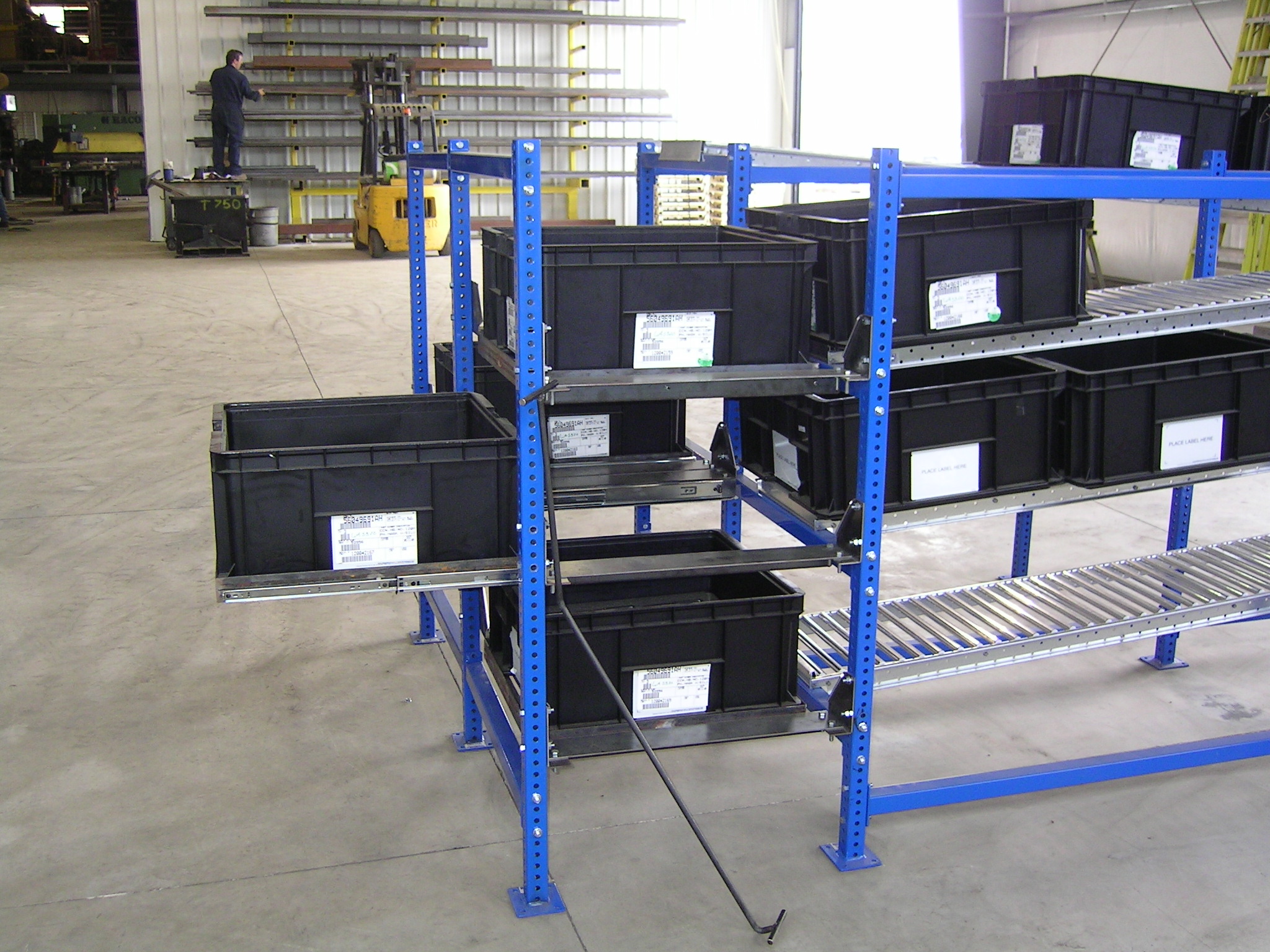 Flow racks are a low tech and low maintenance gravity roller system for smaller cartons and totes up to larger bins and pallets.
The gravity conveyor is placed on a slight incline for automatic feeding to the pick side of the rack.   The conveyors are available with multiple roller tracks or full-width rollers.
Below is a list of the many benefits of flow racks:
Increases space utilization
Supports a first-in-first-out (FIFO) process
Large number of part numbers across a single presentation face
Keeps product off the floor
Reconfigurable with modular constructions
Reduces pick walk time and fatigue
Increases productivity
Reduces time-to-market
Improves inventory control
Provides labor and cost savings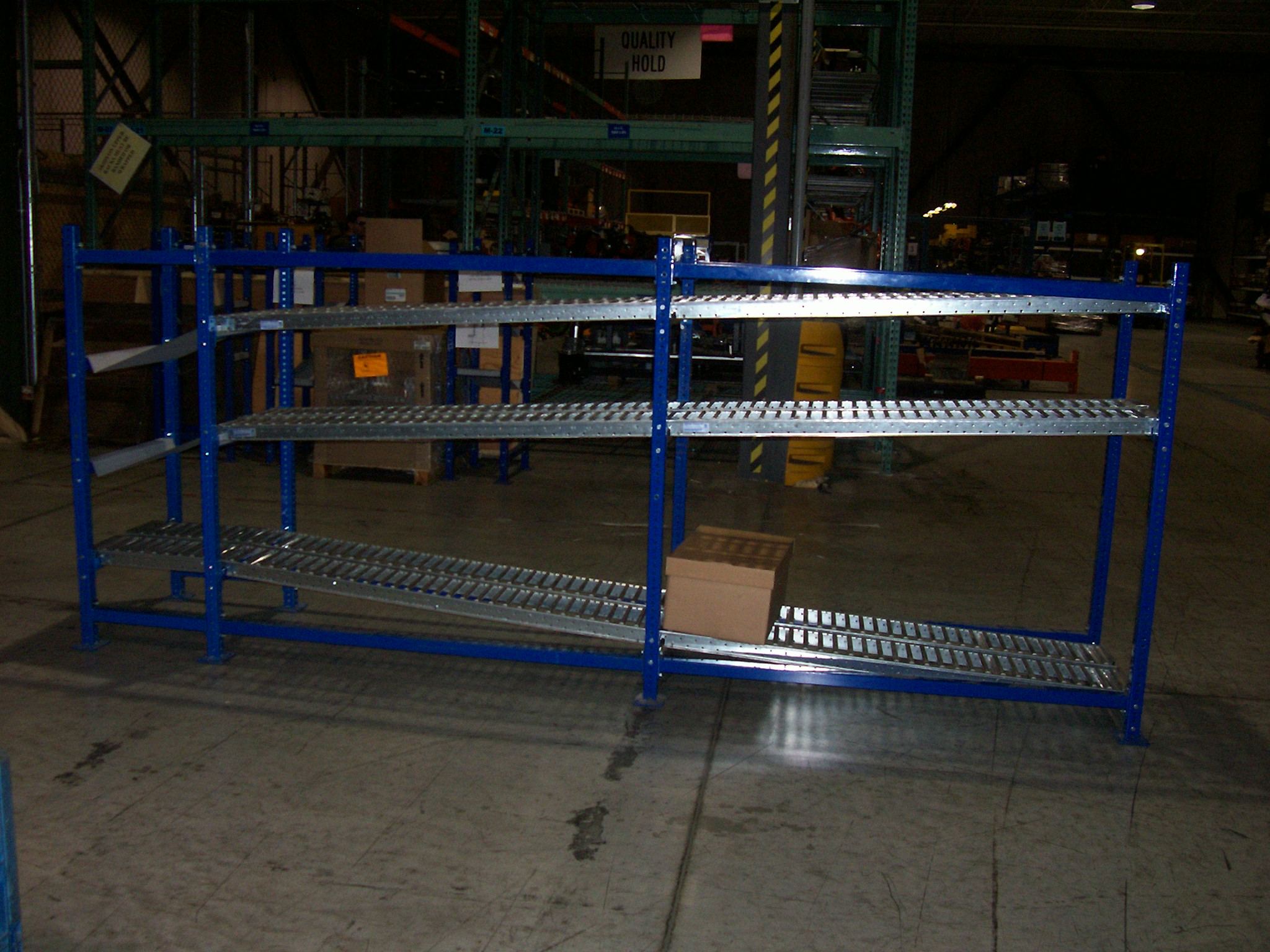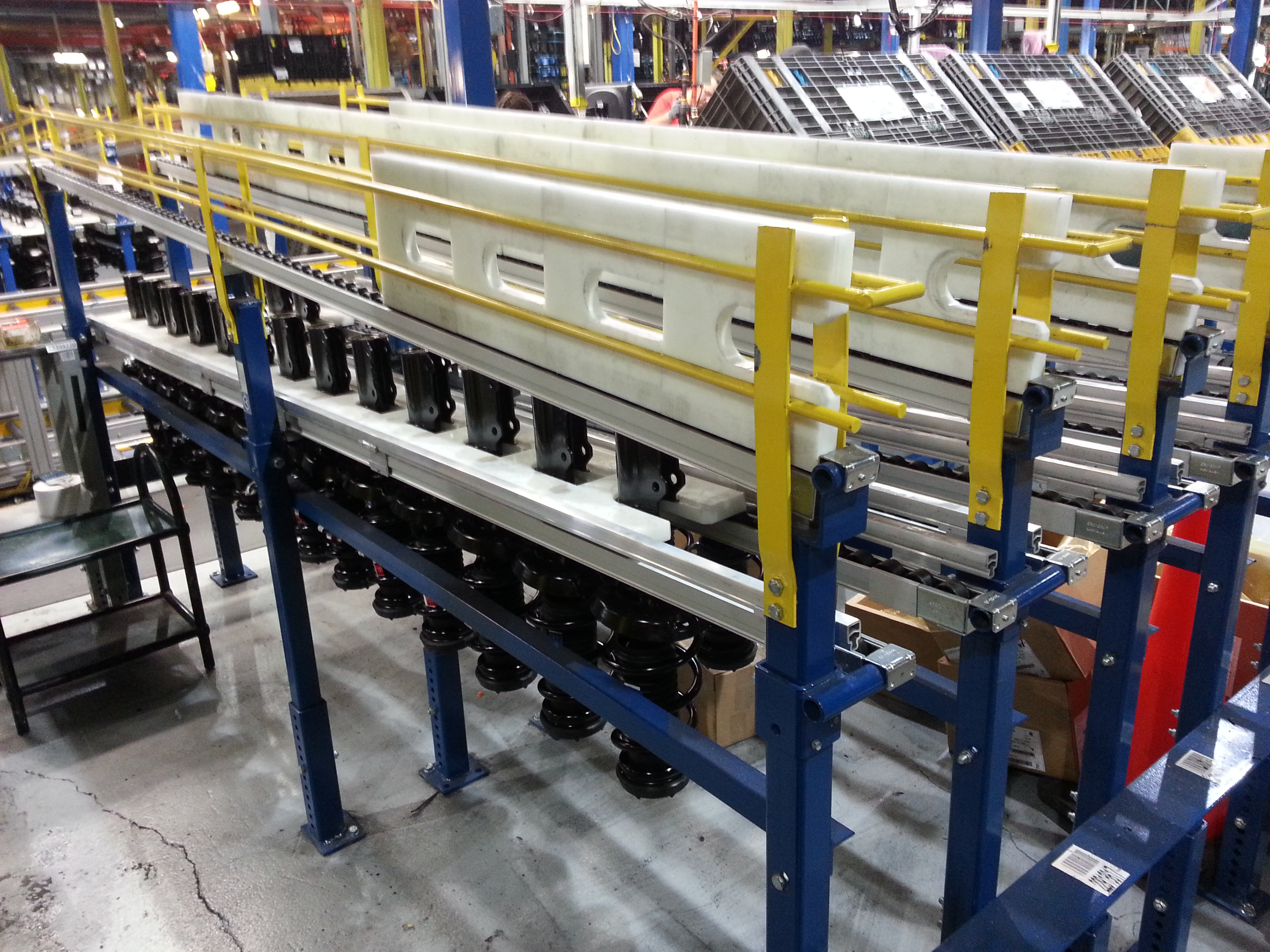 Flow racks are commonly used for carton handling and order picking operations in warehouses and distribution centers.  They are also found in automotive plants for part presentation to an assembly line.