Bin tilters bring parts closer to operators to reduce their reach improving their comfort and reducing their risk of injury.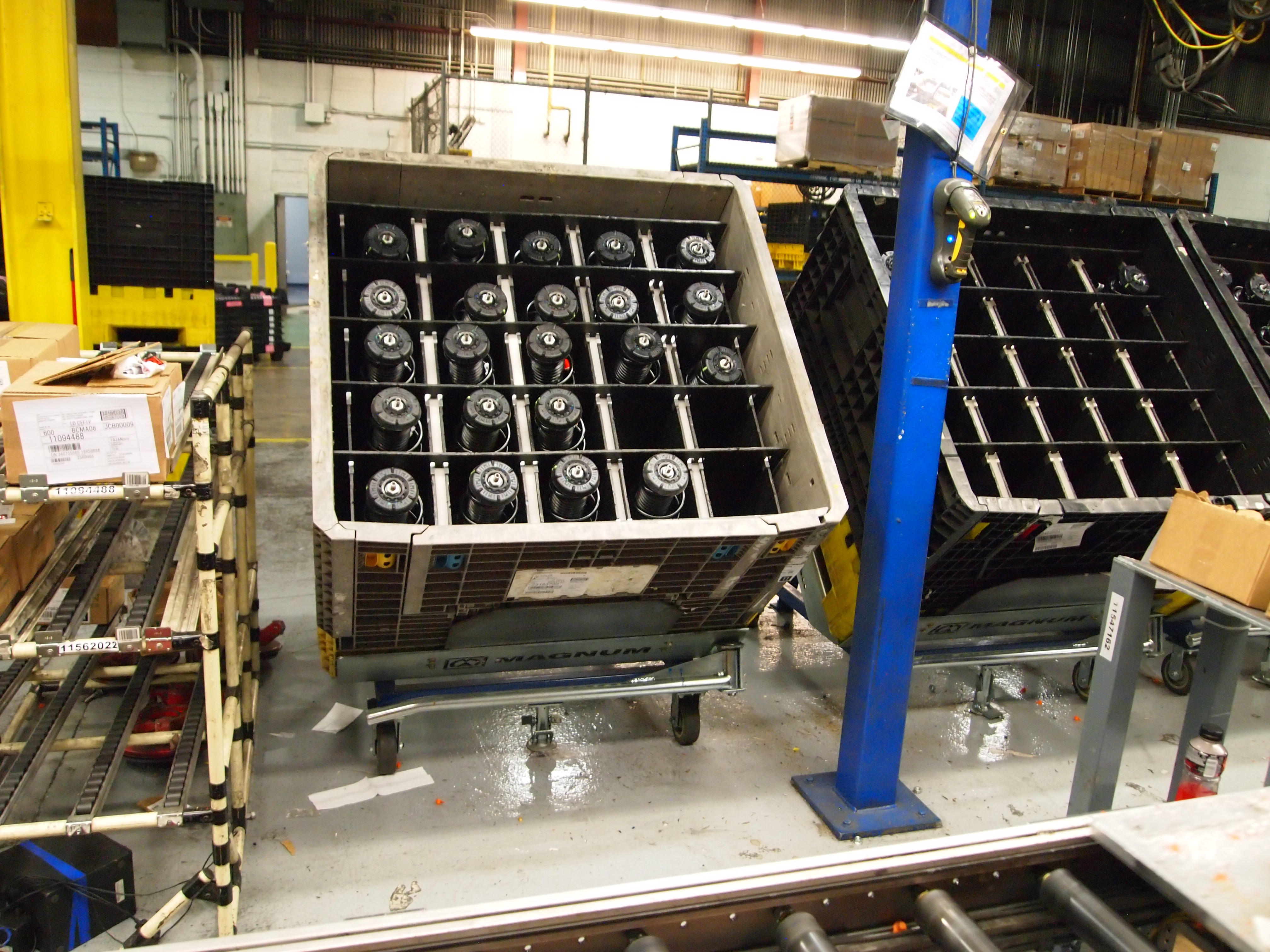 Magnum bin tilters are engineered to provide several unique features such as:
Full sized solid zinc plated table top, bin catch and handles.
Table top position adjustment.
Rubber dampened bumper stops for quiet operation.
Long auto-stowing persuader bar for extra leverage for heavier bins.
Castors and floor locks (or optional steel pedestals for permanent installations).
The full sized solid zinc plated table top accommodates a variety of bin sizes and is not sensitive to the design of the bin bottom.
The table top adjustment feature adapts the bin tilter to bins with different sizes and weights.  This balances the load and reduces the forces required by the operator to use the bin tilter.  This adjustment can be made over and over again each time a new bin is introduced.
Bin tilters are commonly difficult to tilt as the operator works against the weight of the load.  The adjustable table top takes care of the majority of the problem and the persuader bar helps with the rest.  This allows weaker operators to slowly and confidently tilt bins they would not normally be able to.
The castors and floor locks make the bin tilter portable from operator station to station, or for remote loading of the bin.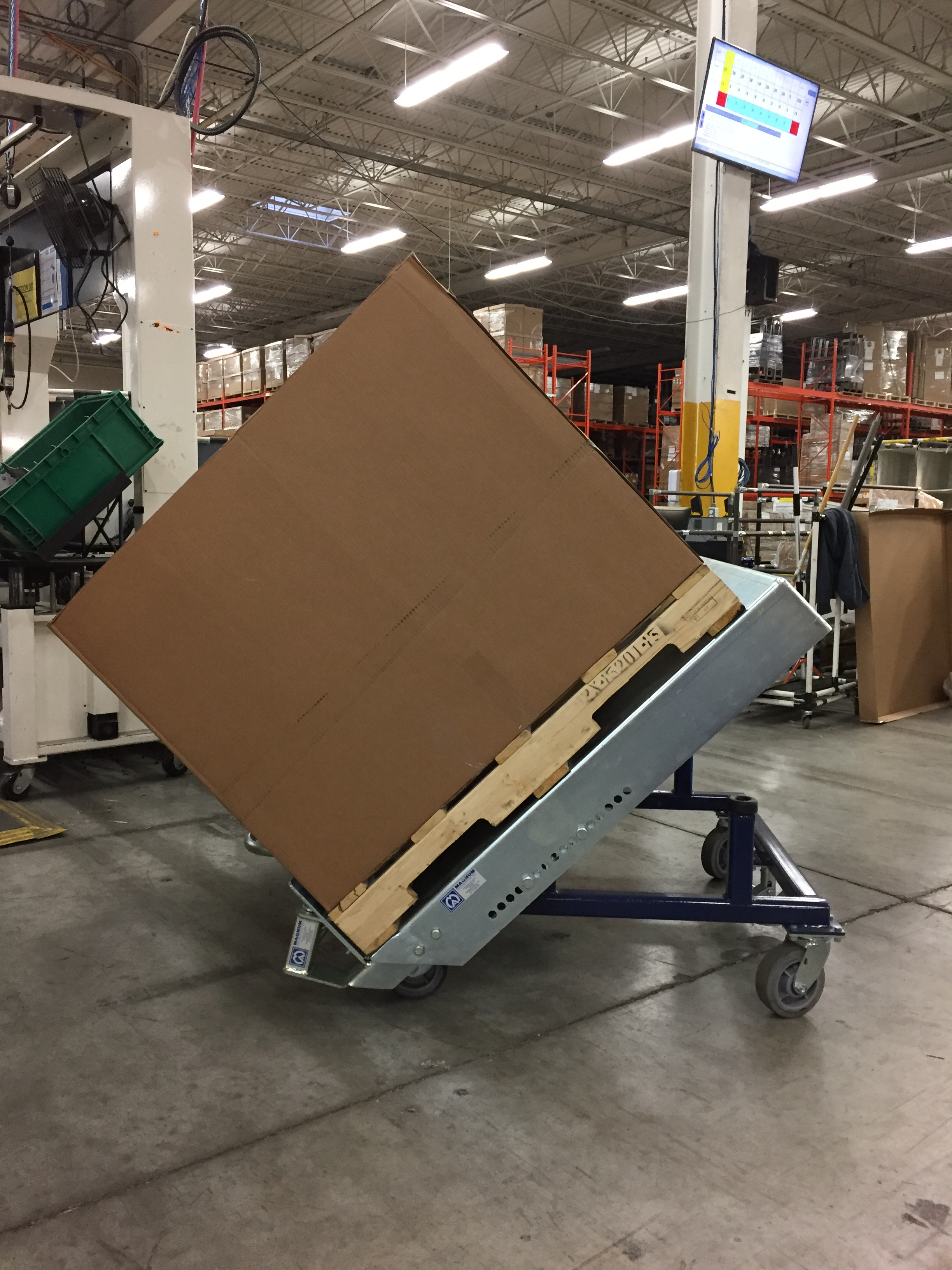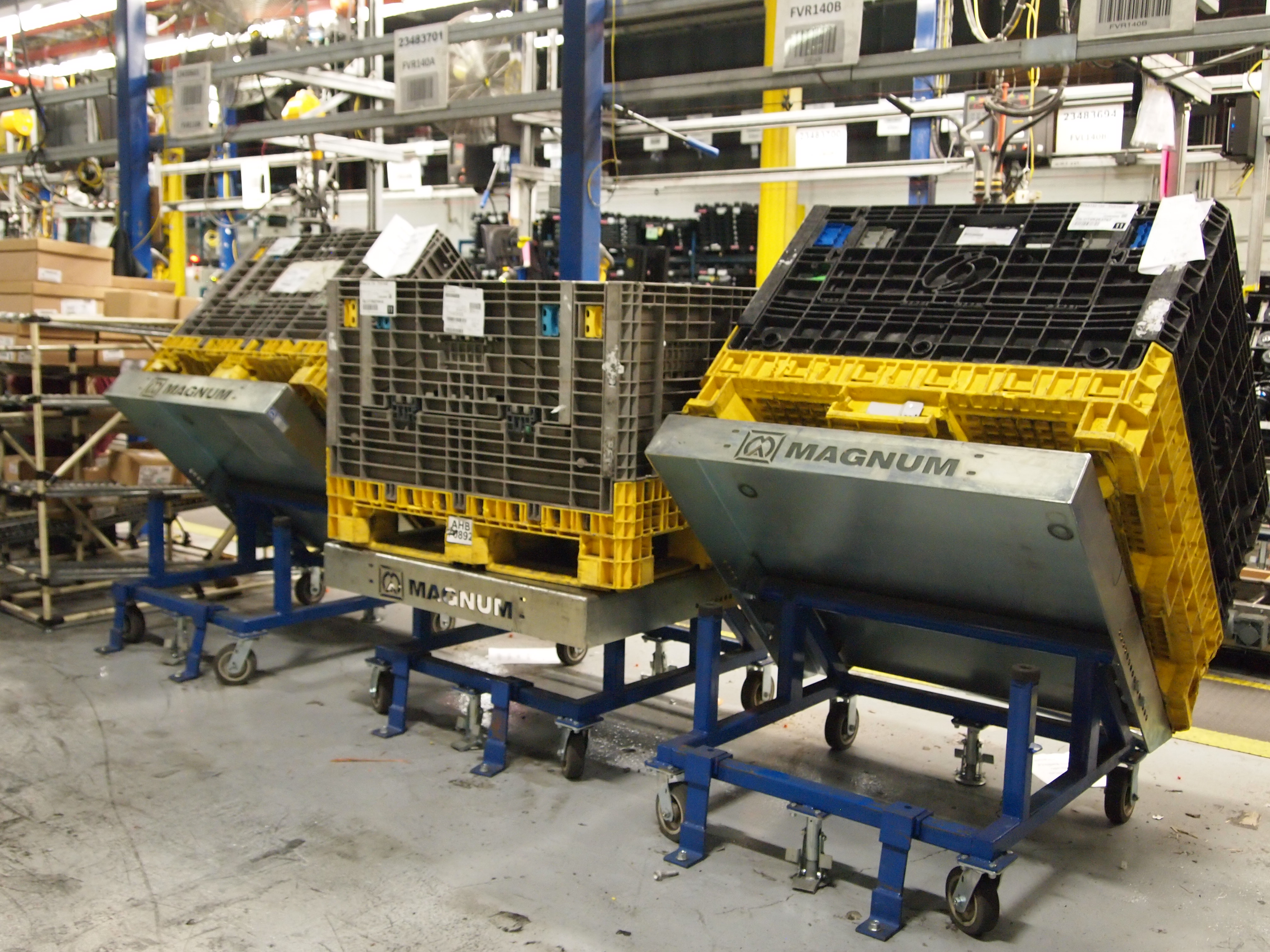 Bin tilters are a general purpose device not limited to any specific industries.  They can be used anywhere operators access parts from bins.